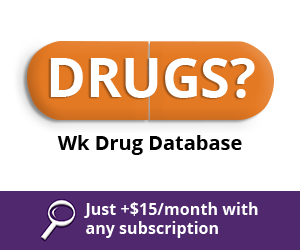 Medicare Advantage - Articles
Now is Your Chance to Speak Up! Tell CMS What You Think!
June 13th, 2019 - Chris Woolstenhulme, QCC, CMCS, CPC, CMRS
CMS is asking for your input, we all have ideas on how we would change healthcare documentation requirements and get rid of the burdensome requirements and regulations if it were up to us, so go ahead, speak up! Patients over Paperwork Initiative is being looked at to help significantly cut ...
Risky Business The CMS HCC Risk Model
July 27th, 2018 - Terry Ketchersid, MD, MBA
Today's catchy title may invoke memories of that risqué movie from the 80's starring a young Tom Cruise famously dancing in his "tighty whities." But today's post is not about that type of risk. Instead we are going to spend some time with a risk adjustment model that's quietly become...
OIG Reviews Medicare Advantage Claims
February 1st, 2018 - Wyn Staheli, Director of Research
On January 16, 2018, the OIG released a report of their findings on claims data for Medicare Advantage plans. While it appears that there were not significant issues, they did find that: "Types of potential errors included inactive or invalid billing provider identifiers; duplicated service lines; missing required data; inconsistent dates; ...
Creating a Culture of Compliance in 2018
January 26th, 2018 - Sean M. Weiss, CHC, CEMA, CMCO, CP MA, CPC-P, CMPE, CPC
This year (2018), health care organizations (Hospitals, Health Systems and Physician Groups/Practices) must focus on the criticality of creating a culture of compliance to ensure effectiveness and efficiency....
MACRA facts that every clinician should know [Infographic]
November 11th, 2016 - Adam Smith
MACRA is here and the new program is going to sunset several (un) popular programs such as Meaningful Use and the Value Based Payment Modifier model. Everybody who is anybody is busy discussing about MACRA and its ramifications. But as with any big updates the myths are jostling for space with the...
How group practices are surviving the value based payment model in 2016!
June 3rd, 2016 - Adam Smith
As the healthcare industry undergoes dramatic transformation, group practices are facing a lot of turbulence to their financial structuring. Moving away from fee-for-service business models to value-based reimbursement setup is a daunting endeavor, but, that's where the industry is heading...
Article categories