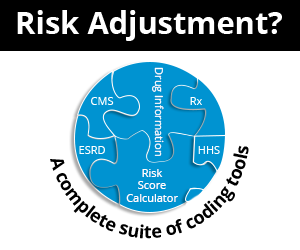 ENT|Otolaryngology - Articles
Coverage for Hearing Aids and Auditory Implants
April 23rd, 2019 - Brandon Dee Leavitt QCC, CMCS, CPC, EMT
For hearing impairment, Medicare is firm in its stance on when it will and will not cover hearing correction. In the PUB 100-02 Medicare Benefit Policy Manual, Chapter 16, Medicare cites the Social Security Act by explaining:  "..."hearing aids or examination for the purpose of prescribing, fitting, or changing hearing aids" ...
Sleep Apnea Terminology
January 3rd, 2018 - Find-A-Code
Apnea-Hypopnea Index (AHI): The average number of episodes of apnea and hypopnea per hour of sleep without the use of a positive airway pressure device. Respiratory effort related arousals (RERAs) are not included in the calculation of the AHI. Sleep time can only be measured in a Type I or (facility based polysomnogram) Type II sleep study. BiPAP: Bilevel positive airway ...
Article categories