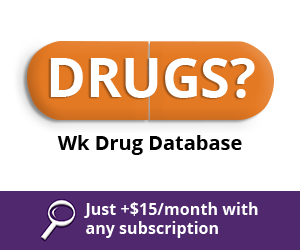 Diagnosis Coding - Articles
What is Medical Necessity and How Does Documentation Support It?
April 23rd, 2019 - Aimee Wilcox, CPMA, CCS-P, CMHP, CST, MA, MT
We recently fielded the question, "What is medical necessity and how do I know if it's been met?" The AMA defines medical necessity as: It is important to understand that while the AMA provides general guidance on what they consider medically necessary services, these particular coding guidelines are generic and may be ...
Auditing Chiropractic Services
April 22nd, 2019 - By Evan M. Gwilliam, DC MBA BS CPC CCPC CPC-I QCC MCS-P CPMA CMHP AAPC Fellow Clinical Director, PayDC Chiropractic EHR Software President, Gwilliam Consulting LLC drgwil@gmail.com
Chiropractic is unique from other types of health care and auditors need to be aware of the nuances of this field. Chiropractic has become the focus of more and more audits as doctors seem to struggle to create records that properly support the care provided to the patient throughout the entire episode.
Q/A: What's Wrong with the Diagnoses on my Claim?
April 22nd, 2019 - Wyn Staheli, Director of Content
Question: I got a denial on my claim and it said the problem was with the diagnoses codes that I used. I used M54.15 and M79.2. I don't understand why this is a problem.
Q/A: How Many Diagnosis Codes do I use?
April 15th, 2019 - Wyn Staheli, Director of Research
Question: My patient has a lot of chronic conditions. Do I need to include all these on the claim? I know that I can have up to 12 diagnoses codes on a single claim. What if I need more than that? Answer: More is not always better. You only need to ...
Corrections and Updates
April 1st, 2019 - Wyn Staheli, Director of Research
One constant in our industry is change. Policies change, contracts change, and there are updates. Also, people aren't perfect and mistakes can be made. So this article will cover a variety of topics. Published Articles We appreciate feedback from our valued customers. We have received feedback regarding two of our articles which ...
Spinal Cord Stimulator Used for Chronic Pain
April 1st, 2019 - Chris Woolstenhulme, QCC, CMCS, CPC, CMRS
Chronic pain is a condition that can be diagnosed on its own or diagnosed as a part of another condition. When coding chronic pain, there is no time frame defining when pain becomes chronic pain; the provider's documentation should be used to guide the use of these codes. ICD-10-CM Diagnosis Codes ...
Pain Codes in ICD-10-CM
March 27th, 2019 - Chris Woolstenhulme, QCC, CMCS, CPC, CMRS
When coding with ICD-10-CM, pain codes can be found in different sections: The Body System affected or site-specific pain codes, such as Low Back Pain M54.5, can be found in Chapter 13. Diseases of the Musculoskeletal system (M00-M99). Other examples might be ocular pain H57.1, found in Chapter 7. Diseases of ...
How to Report Imaging (X-Rays) of the Thumb
March 18th, 2019 - Aimee Wilcox, CPMA, CCS-P, CMHP, CST, MA, MT
If you've ever taken piano lessons, you know that the thumb is considered the first finger of the hand. Anatomically, it is also referred to as the first phalanx (finger). However, when you are coding an x-ray of the thumb, images are captured of the thumb, hand, wrist, and all ...
Billing Guidelines for Repositioning
March 4th, 2019 - Wyn Staheli, Director of Research
Code 95992 has some very limited payer payment guidelines which need to be understood for proper reimbursement. Many payer policies consider this service bundled with Evaluation and Management Services, therefore, it would not be separately payable if there was an E/M service performed on the same date. Some providers have reported having trouble ...
BC Advantage Now Offering Q-Pro CEUs!
February 5th, 2019 - Find-A-Code
We are excited to announce BC Advantage is now offering Q-Pro CEUs! It is now even easier to get your QPro CEUs and stay current with BC Advantage: offering news, CEUs, webinars and more. BC Advantage is the largest independent resource provider in the industry for Medical Coders, Medical Billers,...
Prior years: (click bar to view articles)
Article categories