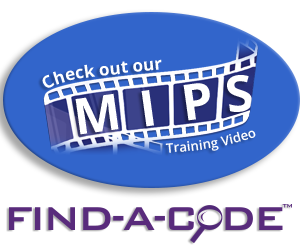 Evaluation & Management (E/M) - Articles
What is Medical Necessity and How Does Documentation Support It?
April 23rd, 2019 - Aimee Wilcox, CPMA, CCS-P, CMHP, CST, MA, MT
We recently fielded the question, "What is medical necessity and how do I know if it's been met?" The AMA defines medical necessity as: It is important to understand that while the AMA provides general guidance on what they consider medically necessary services, these particular coding guidelines are generic and may be ...
CPT Announces 2021 E/M Changes
April 23rd, 2019 - Aimee Wilcox, CPMA, CCS-P, CMHP, CST, MA, MT
In 2018, Medicare announced their plans for revamping the Evaluation and Management coding structure and was met with a rapid response from the medical community, including the AMA and many other organizations. As a result, the Medicare changes implemented in 2019 were mostly documentation-related changes that generally benefited providers but were not ...
Take the Stress out of Leveling Using our E/M Calculator
January 17th, 2019 - Chris Woolstenhulme, QCC, CMCS, CPC, CMRS
Our E/M Calculator takes the stress out of leveling Evaluation and Management codes. This tool can be used by auditors, as well as coders and students learning E/M coding. Calculate based on Time or Components. The exam portion lets you chose either 95, 97 Guidelines or both.  Included with our Professional and Facility Subscription!  ...
Prior years: (click bar to view articles)
Article categories