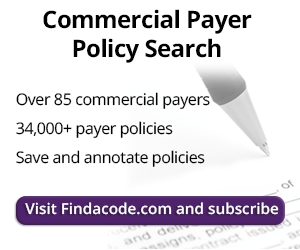 HIPAA|PHI - Articles
HIPAA Violation Penalties Revised
May 6th, 2019 - Wyn Staheli, Director of Research
On April 30, 2019 The Department of Health and Human Services (HHS) announced that "HHS will apply a different cumulative annual CMP limit for each of the four penalties tiers in the HITECH Act." Unlike other notices which require a proposed rule with a comment period, this notice will take ...
Watch out for People-Related 'Gotchas'
April 15th, 2019 - Wyn Staheli, Director of Research
In Chapter 3 — Compliance of the ChiroCode DeskBook, we warn about the dangers of disgruntled people (pages 172-173). Even if we think that we are a wonderful healthcare provider and office, there are those individuals who can and will create problems. As frustrating as it may be, there are ...
Prior years: (click bar to view articles)
Article categories