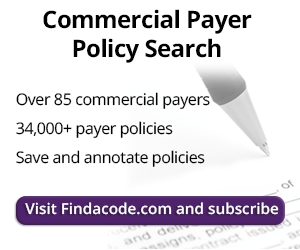 HIPAA|PHI - Articles
Are HIPAA Changes Coming?
December 18th, 2018 - Wyn Staheli, Director of Research
On December 14, 2018, the Office for Civil Rights (OCR) issued a Request for Information (RFI). They are considering making changes to some of the HIPAA regulations. Earlier this year at the HIMSS (Healthcare Information and Management Systems Society) meeting, Roger Severino, the head of the Office for Civil Rights ...
HIPAA Handling Patient Requests for Medical Record Restriction
September 26th, 2018 - BC Advantage
Healthcare compliance professionals frequently face confusing situations about sharing of protected health information (PHI). The Health Insurance Portability and Accountability Act (HIPAA) supports the protection of privacy of medical records. However, even when a patient does not authorize sharing of his record, there are permitted uses and disclosures, such as...
Q/A: Do I Have to Accept Any New Patient?
September 24th, 2018 - Wyn Staheli, Director of Research
Question: Is it legal for us to not allow a patient to be seen in our office if their parents have bad debt with us?
Finalized Confidentiality of Alcohol and Drug Abuse Patient Records Regulations
August 31st, 2018 - Wyn Staheli, Director of Research
In January, the U.S. Department of Health and Human Services (HHS) issued updates to the privacy regulations regarding the confidentiality of patient information of substance use disorder patients (42 CFR Part 2).  This notice included references to better alignment with HIPAA regulations, but did state that Part 2 is more protective ...
Q/A: Is it Legal to Shred Archived Patient Records After a Certain Amount of Time?
August 3rd, 2018 - Wyn Staheli, Director of Research
Shredding patient records. When is it appropriate? Read more to find out.
Medicare Claim Submission Exceptions
June 18th, 2018 - Wyn Staheli, Director of Research
There are several exceptions to the Medicare "Mandatory Claim Submission Rule." What are they?
Q/A: How Do I Respond to a Patient's Request to Not Submit the Claim to Their Insurance?
May 7th, 2018 - Wyn Staheli, Director of Research
A number of patients now have high deductible plans. Sometimes, deductibles can be $5000 or $10,000. My payer contract states that I must submit all claims to insurance for covered services. However, sometimes patients with these high deductibles come to my office and state that they would prefer to receive a modest discount for paying cash and in turn, not have their services submitted to insurance. As a doctor, this places me in a tough situation. Do I follow the patient's wishes or the payer contract?
Q/A: Someone Broke into My Office. What do I do Now?
April 23rd, 2018 - Wyn Staheli, Director of Research
My office was broken into last night. I use electronic health records, but we do store some protected health information for my patients in paper files. These files are not secured, so the burglars did have access to them. It did not appear that the files were touched as the burglars were looking for cash. What responsibilities to I have to my patients in a situation like this? Do I need to contact them and advise them that their PHI could have been compromised?
HIPAA Breach Settlements and Ransomware Attacks - Is Your Practice Secure?
February 5th, 2018 - Wyn Staheli, Director of Research
Two recent reports should make providers stop, take notice and make sure their practice's policies and procedures are up-to-date. The first one involves a HIPAA Breach settlement of a company with facilities in several states. The OCR memo stated "In addition to a $3.5 million monetary settlement, a corrective action plan ...
Are Your Computers Vulnerable to Cyber Attacks?
February 1st, 2018 - Wyn Staheli, Director of Research
Healthcare providers must be vigilant in ensuring that software upgrades, also known as patches, are kept current. Failure to do so can lead to a HIPAA Security Breach with all its associated penalties. For example Windows XP no longer has security updates and should not be used in healthcare settings. On ...
Mobile Health: Growing Engagement and New Responsibilities
January 31st, 2018 - Dugan Maddux, MD, FACP
This week I'm blogging about an M-word. Not MACRA or MIPS, but Mobile Health or mHealth....
HIPAA and the Opioid Crisis
January 24th, 2018 - Wyn Staheli, Director of Research
HIPAA and the Opioid Crisis guidance released by HHS.
Prior years: (click bar to view articles)
Article categories