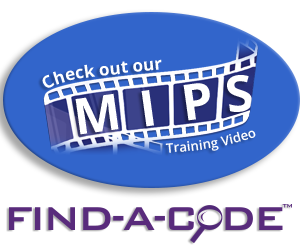 Insurance - Articles
What is Medical Necessity and How Does Documentation Support It?
April 23rd, 2019 - Aimee Wilcox, CPMA, CCS-P, CMHP, CST, MA, MT
We recently fielded the question, "What is medical necessity and how do I know if it's been met?" The AMA defines medical necessity as: It is important to understand that while the AMA provides general guidance on what they consider medically necessary services, these particular coding guidelines are generic and may be ...
Understanding NCCI Edits
February 20th, 2019 - Aimee Wilcox, CPMA, CCS-P, CMHP, CST, MA, MT
Medicare creates and maintains the National Correct Coding Initiative (NCCI) edits and NCCI Policy Manual, which identify code pair edits. When performed on the same patient, on the same day, and by the same provider, the secondary code is considered an integral part of the primary code, and payment for ...
Prior years: (click bar to view articles)
Article categories