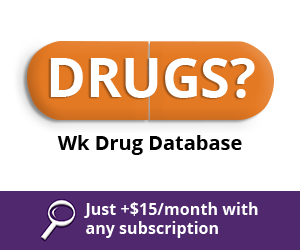 Physicians - Articles
When to Use Modifier 25 and Modifier 57 on Physician Claims
October 1st, 2018 - BC Advantage
The biggest thing modifiers 25 and 57 have in common is that they both assert that the E/M service should be payable based on documentation within the record showing the procedure should not be bundled into the E/M. After that, the similarities end, and it is important to know the...
Patient With Complex Needs
December 29th, 2017 - Kelly Ogle, BSDH, MIOP, CMPM, CHOP
In each practice, there are patients who present with a multitude of problems. These problems can range from the smallest of symptoms to the more complex illnesses.....
Global Surgery
August 1st, 2017 - Find-A-Code
The Medicare Learning Network provides guidance on the global surgical package
Modifiers: Reporting Wound Dressings
April 26th, 2017 - Chris Woolstenhulme, CPC, CMRS
When reporting dressings for wounds, it is important to indicate if the dressing is the primary or secondary dressing as well the number of wounds the dressing will be used for. Primary Dressing: May be therapeutic or protective coverings applied to wounds either on the skin or caused by an opening ...
Dental Examination Prior to Kidney Transplantation
December 6th, 2016 - Chris Woolstenhulme, QCC, CMCS, CPC, CMRS
Despite the "dental services exclusion" in §1862(a)(12) of the Act (see the Medicare Benefit Policy Manual, Chapter 16, "General Exclusions from Coverage," §140), an oral or dental examination performed on an inpatient basis as part of a comprehensive workup prior to renal transplant surgery is a covered service. This is because ...
MACRA facts that every clinician should know [Infographic]
November 11th, 2016 - Adam Smith
MACRA is here and the new program is going to sunset several (un) popular programs such as Meaningful Use and the Value Based Payment Modifier model. Everybody who is anybody is busy discussing about MACRA and its ramifications. But as with any big updates the myths are jostling for space with the...
How group practices are surviving the value based payment model in 2016!
June 3rd, 2016 - Adam Smith
As the healthcare industry undergoes dramatic transformation, group practices are facing a lot of turbulence to their financial structuring. Moving away from fee-for-service business models to value-based reimbursement setup is a daunting endeavor, but, that's where the industry is heading...
Coding for Screening Colonoscopies
October 15th, 2015 - Codapedia Editor
How to code for screening colonoscopies, what modifiers are needed and what diagnosis codes to assign can be challenging for surgeons. An area of particular confusion is screening colonoscopies converted to a diagnostic or therapeutic colonoscopy. To complicate the issue, Medicare uses different...
It's a home health crackdown, but your phone's going to ring
August 5th, 2014 - Scott Kraft
Don't be surprised if you suddenly start to get persistent calls from home health agencies concerning patients you've referred for home health care. Medicare has directed its supplemental medical review contractors (SMRCs) to crack down on the face-to-face visit rules required to...
Article categories