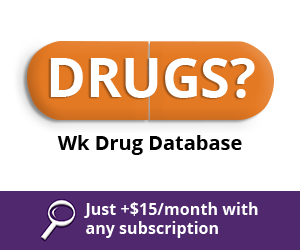 Home Health|Hospice - Articles
How to Properly Report Monitoring Patients Taking Blood-thinning Medications
June 18th, 2019 - Wyn Staheli, Director of Research
Codes 93792 and 93792, which were added effective January 1, 2019, have specific guidelines that need to be followed. This article provides some guidance and tips on properly reporting these services.
Home Oxygen Therapy -- CMN for Oxygen
June 14th, 2018 - Raquel Shumway
The Certificate of Medical Necessity (CMN) for Oxygen is a required form that helps to document the medical necessity for oxygen therapy. It also documents other coverage criteria for the oxygen use. For payment on a home oxygen claim, the information in the supplier's records or the patient's medical record must be substantiated with the information in the CMN.
Q/A: Coding for Lesion Removal and Repair
June 5th, 2018 - Chris Woolstenhulme QCC, CMCS, CPC, CMRS
The CPT book does not indicate repairs, measuring .5 cm and less, during lesion removal. Does this mean that...
Documentation for Home Health Services (Part A non DRG)
March 8th, 2018 - Medicare Learning Network
The Medical Learning Network provides coverage guidance, which should be documented, for home health services.
Increased Medicare payment rates for FY 2018!
August 4th, 2017 - Chris Woolstenhulme, CPC, CMRS
We can look forward to a few prospective payments for Skilled Nursing Facilities, Hospice and Inpatient Rehab; CMS released their final rule and reported on key highlights of the new FY 2018 Medicare payment rules. CMS States, "The 2018 Skilled Nursing Facility (SNF) Prospective Payment System Final Rule increases Medicare payment rates ...
Proposed Payment Changes in 2018 and 2019 for Medicare Home Health Agencies
July 26th, 2017 - Chris Woolstenhulme, CPC, CMRS
CMS announced today the payment rates and wage index system for 2018 has a new proposed rule for Medicare Home Health Agencies.  CMS stated, "The new payment system aims to encourage innovation and collaboration and to incentivize home health providers to meet or exceed industry quality standards."  The proposed rule ...
Inpatient Compliance: Split-Shared Services
June 23rd, 2017 - Grant Huang
In the inpatient setting, a physician can combine his or her documentation with that of a non-physician provider (N.P.P.) to support an E and M service while billing the resulting code under the physician. This is called a "split-shared" service and allows physicians to bill at 100% of the fee ...
Modifiers: Reporting Wound Dressings
April 26th, 2017 - Chris Woolstenhulme, CPC, CMRS
When reporting dressings for wounds, it is important to indicate if the dressing is the primary or secondary dressing as well the number of wounds the dressing will be used for. Primary Dressing: May be therapeutic or protective coverings applied to wounds either on the skin or caused by an opening ...
Care Plan Oversight Services
March 1st, 2017 - Chris Woolstenhulme, QCC, CMCS, CPC, CMRS
Care Plan oversight services is commonly done but rarely billed. The following codes can only be billed once every 30 days. The use of the following codes are determined by the complexity and approximate time spent by the physician or other health care professional within a 30-day period. G0179 MD re-certification HHA PT May be ...
Documentation: Face to Face for Home Health Certification
February 27th, 2017 - Chris Woolstenhulme, CPC, CMRS
As a physician, you are responsible for providing appropriate, accurate supporting documentation of your face-to-face encounters (FTF) with your patients regarding home health care. Analysis of the recent errors identified by the Comprehensive Error Rate Testing (CERT) Review Contractor shows a continuing increase in denials related to documentation for the FTF. ...
Article categories