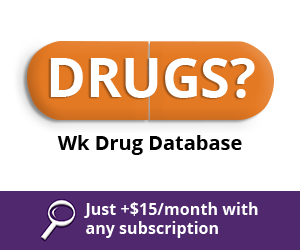 Neurology|Neurosurgery - Articles
Rhizotomy Procedures
September 26th, 2018 - BC Advantage
The terms "rhizotomy" and "Radiofrequency Ablation" (RFA) both mean "destruction of a nerve." Another term for this is "neurolysis." The CPT coding choices for a rhizotomy procedure reflect the methods chosen to destroy the nerve(s). Nerve Destruction choices include the following: Chemical Neurolytic Blocks - These require substances that are...
Important CDI and Coding Updates
February 1st, 2018 - Richard Pinson, MD, FACP, CCS, and Cynthia Tang, RHIA, CCS
COPD and Pneumonia The requirement for code J44.0 (chronic obstructive pulmonary disease with acute lower respiratory infection) to be coded first when a patient has pneumonia and COPD has been eliminated as of October 1. The 2018 version of ICD-10-CM replaced the "use additional code" with "code also." According...
Auditing Neurologic Exams: Tips for Success
June 30th, 2017 - Laurie Oestreich
As an auditor, you may be asked to audit encounters that occur in various multi-specialties. It can be difficult to remember the ins and outs of each specialty, especially if you do not consistently work in a particular specialty. Neurology is one of those specialties that can appear daunting due ...
Article categories