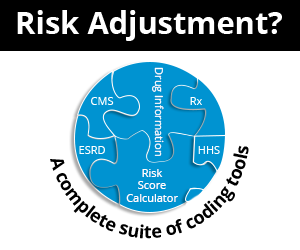 Oral and Maxillofacial Surgery - Articles
The Oral Connection
June 24th, 2019 - Christine Taxin
The mouth is, was, and forever will be part of the body. The old model in traditional medicine of treating symptoms and body parts in isolation is flawed. Pioneers in functional medicine like Dr. Mark Hyman, Dr. Mike Roisen, Dr. Axe, Dr. Fuhrman, Dr. Amy Doneen, Dr. Brad Bale, and ...
Auditing Hospitalist Services
May 31st, 2019 - Namas
Auditing Hospitalist Services The inpatient side of coding and auditing can be enormously complex, with many more moving parts than are typically found in the outpatient setting. In this audit tip, we will discuss a few of the challenges that come with auditing one of the most important players in the ...
Antiresorptive Osteonecrosis of the Jaws
January 9th, 2018 - Find-A-Code
Osteonecrosis is a serious bone disease caused when the bone is starved of its normal blood supply. Because bone is living tissue, without a good supply of oxygenated blood, it becomes weakened and then dies. Scientists have not been able to identify the exact cause of osteonecrosis of the jaws, but they have ...
Sleep Apnea Terminology
January 3rd, 2018 - Find-A-Code
Apnea-Hypopnea Index (AHI): The average number of episodes of apnea and hypopnea per hour of sleep without the use of a positive airway pressure device. Respiratory effort related arousals (RERAs) are not included in the calculation of the AHI. Sleep time can only be measured in a Type I or (facility based polysomnogram) Type II sleep study. BiPAP: Bilevel positive airway ...
Sleep Testing
July 26th, 2017 - Chris Woolstenhulme, CPC, CMRS
Once a patient has been evaluated for symptoms associated with sleep apnea, testing is ordered to identify severity and determine treatment. There are several types of sleep tests, but coverage is based on meeting the criteria for Type I (inpatient facility based) or Type II-IV and Other (home-based sleep tests). All ...
Treating TMJ
April 4th, 2017 - Chris Woolstenhulme, CPC, CMRS
Temporomandibular Joint (TMJ) Syndrome can include a wide variety of conditions that may be characterized as TMJ. Also there are a wide variety of methods for treating these conditions. Many of the procedures are excluded from coverage in the Medicare program for services or devices. There are other services and appliances ...
Devices Used for Treatment with TMJ
March 27th, 2017 - Chris Woolstenhulme, CPC, CMRS
Dynamic splinting systems or devices are used to assist in restoring physical function and are commonly used for treating TMJ. Injury or joint stiffness are diagnoses that may qualify for medically necessity. If physical therapy has proven ineffective to restore or improve range of motion, mechanical devices are often a next step. This ...
Reporting Unilateral Procedures
March 13th, 2017 - Chris Woolstenhulme, CPC, CMRS
Some procedures are unilateral such as D7840-Condylectomy. It is important to consult with your payer on reporting requirements. Some payers require two separate line items with a LT or RT HCPCS Modifier, while others require only one modifier to be appended to the claim. When billing a medical code for a Condylectomy, ...
Article categories