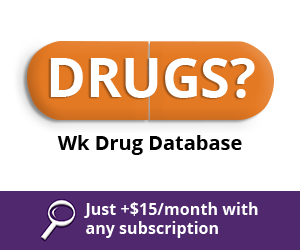 Oral and Maxillofacial Surgery - Articles
Are you providing TMD treatment and having a hard time receiving payment from Medical? Take a look at the law for your state!
November 3rd, 2019 - Christine Taxin
TM TREATMENT AND THIRD PARTY INSURANCE COVERAGEMinnesota, in 1987, became the first state to adopt legislation requiring health insurance policies issued within the state to include coverage for the diagnosis and treatment of temporomandibular (TMD) joint disorders and craniomandibular (CMD) disorders on the same basis as other joint disorders. At ...
Wellness In the Dental Practice
September 25th, 2019 - Christine Taxin
This course is the beginning of change. Understanding that patients have additional benefits under their dental plans will provide you with the changes taking place in the world of billing. Objectives PROFESSIONAL GROWTH Professionally your team members will be pushed and stretched as you develop your new system. They will require advanced training ...
Help is on the way!
September 17th, 2019 - Christine Taxin
Dental carriers are starting to deny coverage for treatment considered a medical necessity! Dental offices are just charging the patient for those services or patients are refusing the treatment. Have you considered why that service should be full fee for the patient when they have coverage under their medical insurance? ...
A Step by Step Guide to Medical Billing
August 20th, 2019 - Christine Taxin
The next 4 weeks we will be providing you with a step by step guide to why medical billing is now part of our Dental future. Dental surgery is performed to treat various conditions of the teeth, jaws, and gums. Surgical procedures that dentists perform include dental implants, treatment for temporomandibular ...
Medical ID Theft
August 16th, 2019 - Namas
Medical ID Theft "So, do you guys think you can do something with that?" John asked angrily at our first meeting with him in August 2017 as he slammed a stack of medical bills, EOBs and collection letters - three inches high - down in front of my partner and I. ...
The OIG Work Plan: What Is It and Why Should I Care?
August 9th, 2019 - Namas
The Department of Health and Human Services (HHS) founded its Office of Inspector General (OIG) in 1976 and tasked it with the responsibility to combat waste, fraud, and abuse within Medicare, Medicaid, and the other HHS programs. With approximately 1,600 employees, HHS OIG is the largest inspector general's office within ...
Tips to Preventing Audits
July 23rd, 2019 - Christine Taxin
There is an ever-increasing number of dental claims that have come under scrutiny for fraud. One such payer, Aetna, is actively pursuing dental fraud by employing their special investigative units (SIUs) to identify and investigate providers who demonstrate unusual coding and billing practices. When payers identify the activities they deem ...
Are you Treating & Billing Medical Patients Tooth Infections
July 16th, 2019 - Christine Taxin
A tooth infection, or an abscessed tooth, generally occurs as a result of tooth decay and poor oral hygiene. However, it can also develop due to previous dental work or traumatic injury. When an infection occurs, it causes a pocket of pus to form in the mouth as a result ...
5 Ways to Minimize HIPAA Liabilities
July 12th, 2019 - BC Advantage
Last year was historic for HIPAA enforcement. The HHS Office of Civil Rights collected a record $23.5 million in settlements and judgments against providers guilty of HIPAA violations. To avoid becoming part of that unwanted statistic, it's important to pay extra close attention to five key areas of HIPAA vulnerability. Take ...
The Oral Connection
June 24th, 2019 - Christine Taxin
The mouth is, was, and forever will be part of the body. The old model in traditional medicine of treating symptoms and body parts in isolation is flawed. Pioneers in functional medicine like Dr. Mark Hyman, Dr. Mike Roisen, Dr. Axe, Dr. Fuhrman, Dr. Amy Doneen, Dr. Brad Bale, and ...
Auditing Hospitalist Services
May 31st, 2019 - Namas
Auditing Hospitalist Services The inpatient side of coding and auditing can be enormously complex, with many more moving parts than are typically found in the outpatient setting. In this audit tip, we will discuss a few of the challenges that come with auditing one of the most important players in the ...
Antiresorptive Osteonecrosis of the Jaws
January 9th, 2018 - Find-A-Code
Osteonecrosis is a serious bone disease caused when the bone is starved of its normal blood supply. Because bone is living tissue, without a good supply of oxygenated blood, it becomes weakened and then dies. Scientists have not been able to identify the exact cause of osteonecrosis of the jaws, but they have ...
Sleep Apnea Terminology
January 3rd, 2018 - Find-A-Code
Apnea-Hypopnea Index (AHI): The average number of episodes of apnea and hypopnea per hour of sleep without the use of a positive airway pressure device. Respiratory effort related arousals (RERAs) are not included in the calculation of the AHI. Sleep time can only be measured in a Type I or (facility based polysomnogram) Type II sleep study. BiPAP: Bilevel positive airway ...
Sleep Testing
July 26th, 2017 - Chris Woolstenhulme, CPC, CMRS
Once a patient has been evaluated for symptoms associated with sleep apnea, testing is ordered to identify severity and determine treatment. There are several types of sleep tests, but coverage is based on meeting the criteria for Type I (inpatient facility based) or Type II-IV and Other (home-based sleep tests). All ...
Treating TMJ
April 4th, 2017 - Chris Woolstenhulme, CPC, CMRS
Temporomandibular Joint (TMJ) Syndrome can include a wide variety of conditions that may be characterized as TMJ. Also there are a wide variety of methods for treating these conditions. Many of the procedures are excluded from coverage in the Medicare program for services or devices. There are other services and appliances ...
Devices Used for Treatment with TMJ
March 27th, 2017 - Chris Woolstenhulme, CPC, CMRS
Dynamic splinting systems or devices are used to assist in restoring physical function and are commonly used for treating TMJ. Injury or joint stiffness are diagnoses that may qualify for medically necessity. If physical therapy has proven ineffective to restore or improve range of motion, mechanical devices are often a next step. This ...
Reporting Unilateral Procedures
March 13th, 2017 - Chris Woolstenhulme, CPC, CMRS
Some procedures are unilateral such as D7840-Condylectomy. It is important to consult with your payer on reporting requirements. Some payers require two separate line items with a LT or RT HCPCS Modifier, while others require only one modifier to be appended to the claim. When billing a medical code for a Condylectomy, ...
Article categories