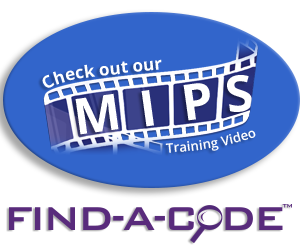 Orthopedics - Articles
CMS Changes Definitions for Therapeutic Shoe Inserts
February 1st, 2018 - Wyn Staheli, Director of Research
CMS recently revised their definitions for custom fabricated and therapeutic inserts in order to meet current technology standards. Healthcare providers need to be sure to review the revisions in order to appropriately bill Medicare for inserts. For example, for custom fabricated, molded-to-patient, they have added the following: iii. For inserts used with ...
Strapping and Kinesio Taping Coding Differences
February 1st, 2018 - Wyn Staheli, Director of Research
There are differences between the purposes of strapping and taping and using the correct codes depends on the application - literally. Strapping: This application is for the purpose of immobilizing an area. It is clinically indicated for the treatment of fractures, dislocations, sprains/strains, tendonitis, post-op reconstruction, contractures, or other deformities involving soft tissue. Coding: ...
Modifiers: Reporting Wound Dressings
April 26th, 2017 - Chris Woolstenhulme, CPC, CMRS
When reporting dressings for wounds, it is important to indicate if the dressing is the primary or secondary dressing as well the number of wounds the dressing will be used for. Primary Dressing: May be therapeutic or protective coverings applied to wounds either on the skin or caused by an opening ...
Article categories