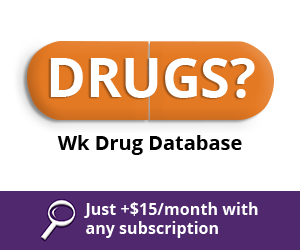 Pediatrics - Articles
How to Properly Report Monitoring Patients Taking Blood-thinning Medications
June 18th, 2019 - Wyn Staheli, Director of Research
Codes 93792 and 93792, which were added effective January 1, 2019, have specific guidelines that need to be followed. This article provides some guidance and tips on properly reporting these services.
Coverage for Hearing Aids and Auditory Implants
April 23rd, 2019 - Brandon Dee Leavitt QCC, CMCS, CPC, EMT
For hearing impairment, Medicare is firm in its stance on when it will and will not cover hearing correction. In the PUB 100-02 Medicare Benefit Policy Manual, Chapter 16, Medicare cites the Social Security Act by explaining:  "..."hearing aids or examination for the purpose of prescribing, fitting, or changing hearing aids" ...
Answers to Your Auditing & Compliance Questions
March 4th, 2019 - Namas
National Alliance of Medical Auditing Specialists (NAMAS) hosts a forum where auditing and compliance professionals can get answers to their questions, and exchange information with other professionals across the country. Recently, we've received the following question regarding fracture care that we'd like to share below. Q: I recently noticed CPT 26600, ...
Rhizotomy Procedures
September 26th, 2018 - BC Advantage
The terms "rhizotomy" and "Radiofrequency Ablation" (RFA) both mean "destruction of a nerve." Another term for this is "neurolysis." The CPT coding choices for a rhizotomy procedure reflect the methods chosen to destroy the nerve(s). Nerve Destruction choices include the following: Chemical Neurolytic Blocks - These require substances that are...
Article categories