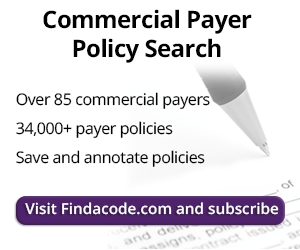 Forum - Questions & Answers
Apr 11th, 2019 - RNokes
Appropriate Modifier for 83615 @ 2 Units for CMS?
Hello,

Just curious if anyone has any input on how this should be coded.

83615 LDH x1
83615 LDH, MISC Fluid X1

CMS denial stating multi-channel lab not allowed. Any thoughts? MUE Error? Possible dx error? Mod Missing?
0 Votes -

Sign in

to vote or reply.