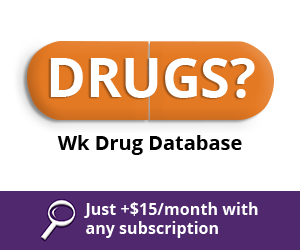 Forum - Questions & Answers
Oct 24th, 2011 - admin
45
Nancy Maguire's ICD-10 Training Session Now Available on CDROM
Since Session 1, we've had continual requests for a printable or downloadable version of Codapedia's ICD-10 Training Series by Nancy Maguire. We're pleased to announce the CD is now available for purchase.

The CD contains Nancy Maguire's lecture audio files (MP3) and PowerPoint slides in PDF (can be printed out).

There are two ways to buy - you can buy a single CD with Sessions 1 through 12 included for $99. If you choose this method, you'll have to also remember to buy the next two CDs when they become available. The link to buy the single CD with Sessions 1 to 12 is http://shopmpm.com/icd10-training-session-1-12.asp.

Or you can order the complete 36 Session package which includes all three CDs for $222. We will automatically send you the next CD's as they become available. You also save $105 in discounts and shipping by buying the package now. The link to buy the complete set is http://shopmpm.com/ICD-10-CD-36-Complete.asp.

Thanks for your patience and we hope you enjoy the CD.
0 Votes -

Sign in

to vote or reply.