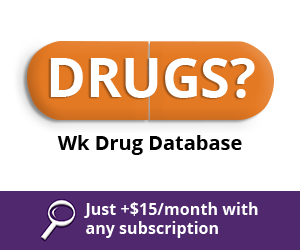 | | |
| --- | --- |
| | Coding articles, advice and answers. |
Codapedia provides in-depth documentation, coding and billing information to ensure medical professionals are fairly paid and reimbursed for services.
Available now:

Articles: votes and comments
Forum posts: votes

ICD-10-CM training videos (must be signed in to view)
Article/forum tool: favorites list (by votes - on Account page)
Show new articles/posts since last sign in
See what's new since your last visit.
Latest articles
Billing for Telemedicine in Chiropractic
January 14th, 2020 - Evan M. Gwilliam DC MBA BS CPC CCPC QCC CPC-I MCS-P CPMA CMHP
Many large private payers recognize the potential cost savings and improved health outcomes that telemedicine can help achieve, therefore they are often willing to cover it. While there are several considerations, there could be certain circumstances where telemedicine might apply to chiropractic care.
Non-Surgical Periodontal Treatment
January 14th, 2020 - Christine Taxin
AAP treatment guidelines stress that periodontal health should be achieved in the least invasive and most cost-effective manner. This is often accomplished through non-surgical periodontal treatment.Non-surgical periodontal treatment does have its limitations. When it does not achieve periodontal health, surgery may be indicated to restore periodontal health.SCALING AND ROOT PLANINGScaling ...
Q/A: Can Chiropractors Bill 99211?
January 14th, 2020 - Wyn Staheli, Director of Research
Can chiropractic offices bill code 99211? Technically it can be used by chiropractors, but in most instances, it is discouraged. Considering that 99211 is a low complexity examination for an established patient, this code is not really made for the physician to use. In fact, in 2021, changes are coming for this code...
Denials due to MUE Usage - This May be Why!
January 7th, 2020 - Chris Woolstenhulme, QCC, CMCS, CPC, CMRS
CMS assigns Medically Unlikely Edits (MUE's) for HCPCS/CPT codes, although not every code has an MUE. MUE edits are used to limit tests and treatments provided to a Medicare patient for a single date of service or for a single line item on a claim form. It is important to understand MUE's are ...
CMS Report on QPP Shows Increasing Involvement
January 6th, 2020 - Wyn Staheli, Director of Research
MIPS 2018 participation increased according to the final report issued by CMS on January 6, 2020.
Editors choice articles
VA: How UCR Charges are Determined
November 20th, 2019 - Chris Woolstenhulme, QCC, CMCS, CPC, CMRS
How does the VA determine charges billed to third party payers for Veterans with private health insurance? According to the VA. "38 C.F.R 17.101 stipulates the basic methodology by which VA bills third party insurance carriers. In order to generate a charge for medical services, VA establishes reasonable charges for five ...
Q/A: Q/A: How do I Code a Procedure for the Primary Insurance so the Secondary Can Get Billed?
November 19th, 2019 - Wyn Staheli, Director of Research
Question: How do you modify a code submitted to the primary insurance company to let them know it is not covered by them so you can bill to a secondary?
Documentation Tips
November 18th, 2019 - Christine Taxin
Documenting Medical NecessityTo receive reimbursement from medical insurers, you need to make a case that proves that dental surgery is necessary for the patient. To make your case, you need to explain your decision process in terms that a medical insurer can understand, using ICD-10 codes and CPT codes. These ...
HIPAA Final Rule Eliminates HPID and OEID
November 12th, 2019 - Wyn Staheli, Director of Research
Final rule eliminates the requirement for health plans to obtain a unique health plan identifier (HPID) and also eliminates the voluntary use of the other entity identifier (OEID). This change becomes effective December 27, 2019.
And Then There Were Fees...
November 11th, 2019 - Chris Woolstenhulme, QCC, CMCS, CPC, CMRS
Find-A-Code offers fees and pricing for just about everything, this article will address two of some of the most common payment systems with CMS. (OPPS) -Outpatient Medicare Outpatient Prospective Payment System. (MPFS)- Medicare Physician Fee Schedule The Fees section on each code page is determined on the type of services...
Latest questions/posts
CPT 99213 w/ 98941, 97110 or 97140 for Aetna
1st Jan 22nd, 2020 - phil.jen
Billing patients/attorney with no insurance
1st Jan 21st, 2020 - bells221
coding question
Jan 13th, 2020 - nate0922 7
Cpt codes 99473 and 99474
Jan 2nd, 2020 - Krogers
Medicare denied the claim
Dec 13th, 2019 - NAHAR, SHAMSU
CPT code for Interosseous Bioplasty
Dec 12th, 2019 - rdinaso 12 1
medicaid primary claim denied due to timely fling
Dec 12th, 2019 - NAHAR, SHAMSU
codes 27310
1st Dec 10th, 2019 - maryN.
Gastroenterology question on codes
Dec 9th, 2019 - trixiecane
Gastroenterology question on codes
1st Dec 9th, 2019 - trixiecane
J1071 Code
1st Nov 15th, 2019 - Alicia
Code for Escharotic treatment?
1st Nov 12th, 2019 - Amanda_Marie
CPT 96405
Nov 12th, 2019 - npott1 9
Extirpation of matter from the Pulmonary Artery
Nov 1st, 2019 - stomach1 3
Blue cross Blue shield denies office visits/E& M visits.
Oct 15th, 2019 - gowri.tina
Consultations
1st Oct 15th, 2019 - MaureenK
HCPCS Code for a Strassburg Sock
Oct 10th, 2019 - lhaas01 13
CPT 82948
1st Sep 18th, 2019 - NAHAR, SHAMSU
hospital codes
Sep 17th, 2019 - nate0922 7
CPT code 97760
Sep 17th, 2019 - RedKat
Leaderboard
New Codapediasts
Jan 25th, 2020: jasonstone 2
Jan 22nd, 2020: phil.jen
Jan 21st, 2020: MeganOHara
Jan 21st, 2020: bells221
Jan 20th, 2020: Inferscience

New Profiles
Dec 12th, 2019: tlinden
Oct 9th, 2019: Alysen
Oct 9th, 2019: DDyer
Aug 21st, 2019: taheresajors
Aug 20th, 2019: jeauneavis

Forum Posts (past year)
49: ChrisW 160 1
2: damills 3
2: AMat 2
2: jasonstone 2
1: bhatgi 1

Forum Posts (all time)
rphelps 615 1
jschmutz 323
youngblood 278
LBAROGIANIS 250
petunia 195

Article Comments (past year)
Article Comments (all time)
MLRowe 1
DrJ 1
Mimi6 1
rphelps 615 1
ChrisW 160 1

The Leaderboard is updated every 10 minutes.
Sponsored by: