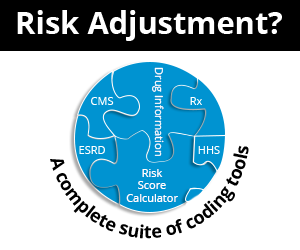 Health Care Fraud - Don't Do It!
July 31st, 2017 - Chris Woolstenhulme, CPC, CMRS
1 Vote -

Sign in

to vote or comment.
---
If you wonder if what you are doing is fraud, DON'T DO IT! The government takes this extremely seriously. I don't need to tell you this.
I have often been apprehensive about making a mistake and I wonder, will it be fraud? Will I spend time in jail for accidentally sending in a duplicate claim? In short, fraud is an intentional deception or misrepresentation.
Let's not panic; there is a distinction between intentional fraud and an error. In regards to the 46 year old Denver woman, it was proved to be intentional. This was not an accidental duplicate claim.
The OIG posted this article on July 27th, 2017.
"Denver Woman Sentenced To 46 Months' Imprisonment for Health Care Fraud"
The US attorney's office reported, "According to United States Attorney Bruce D. Brandler, as a result of prior convictions relating to Medicaid fraud, Sensenig was excluded from providing healthcare to Medicaid beneficiaries. In order to obtain a position as a behavioral health consultant, Sensenig made false representations, including a forged background check, in order to hide her ineligible status. As a result, Medicaid paid approximately $84,500 for her services."
USA Today reported on July 13th, 2017:
"Jeff Sessions: 400 medical professionals charged in largest health care fraud takedown"
"Sessions said the suspects accounted for more than $1.3 billion in fraudulent transactions across more than 20 states, and at least 120 people were charged for their alleged roles in overprescribing and distributing opioids, making it also the largest-ever opioid-related fraud takedown.
Of the 412 charged in the year-long operation, 56 were physicians."
Of course, the OIG has a most wanted fugitive list. If you ever decide you want your name on that list and make a contentious decision that is your goal in life, and you no longer need your license you worked so hard for, you can get on this list. Hint: you never want to be on that list, but just in case you have any questions about how to get on it, here are just a few areas of conduct that will certainly place your name on the OIG's most wanted list.
Bill Medicare for durable medical equipment (DME) and supplies that either were not provided or were medically unnecessary
Conspiracy to defraud the United States
Commit health care fraud
Pay kickbacks
Money laundering
Conspiracy to commit money laundering
Medical treatments that were never provided or were medically unnecessary
Aggravated identity theft
False claims
False statements related to health care matters
Falsification of records
False Medicare claims for durable medical equipment (DME) that was medically unnecessary or was not provided to beneficiaries
Some of the less obvious but common areas of fraud are just as serious, such as:
Waiving patient co-payments and deductibles
Prescribing drugs unnecessarily
Inaccurate reporting of patient diagnoses and procedures
This list could go on-and-on. The other side to this is that it's not only payers and the government that pays for dishonest providers; the affect is far-reaching. Starting with the elderly, Medicare beneficiaries are commonly scammed using benefits that count toward a lifetime or other limited benefit. On an even more personal note, it is estimated that American taxpayers will pay between $50-90 Billion annually for Medicare fraud alone.
Most providers follow good medical practices, are outstanding providers, and take their oath seriously. The National Health Care Anti-Fraud Association (NHCAA) states the majority of healthcare fraud is committed by a very small minority of dishonest healthcare providers."
We can all do our part by keeping an eye out for perpetrators of healthcare fraud. Lowering health care fraud and abuse should potentially begin to lower healthcare costs. This certainly affects all of us personally.
To report Medicare fraud, contact Medicare at 1-800-MEDICARE (1-800-633-4227), 24 hours a day, 7 days a week. If you're a TTY user, call 1-877-486-2048.
###
Questions, comments?
If you have questions or comments about this article please contact us. Comments that provide additional related information may be added here by our Editors.
Latest articles: (any category)
Small Practices are Affected by MIPS Increased Thresholds
June 25th, 2018 - Wyn Staheli, Director of Research
We recently heard about a small practice that had been faithfully submitting all the required "G" codes for the Quality Payment Program (QPP) only to discover that for 2018 they are excluded from MIPS because the low volume threshold increased from $30,000 in Part B allowed charges or 100 Part ...
How Does the Physician Compare Website Affect You?
June 25th, 2018 - Wyn Staheli, Director of Research
The physician compare website may not be working quite the way you think it is. Not all providers will have rankings showing up for them. Physician compare lists basic information, but quality measure information was not added until this year (2018) and not all quality measures are included in the ...
VA Expands Telehealth
June 14th, 2018 - Wyn Staheli, Director of Research
On May 11, 2018, the Department of Veterans Affairs (VA) released its final rule on the "Authority of VA Health Care Providers to Practice Telehealth." Effective June 11, 2018, VA providers will be able to provide telehealth services across state lines. This move will make it easier for veterans to obtain ...
Will Medicare's Proposed Reformations Affect Your Practice?
June 12th, 2018 - Wyn Staheli, Director of Research
Recently, Medicare's Innovation Center released an informal Request for Information (RFI) seeking input on several different system reformation proposals. As the market moves towards more value based payment systems, innovation and new models are being sought to both reduce costs and increase quality. This article outlines the ideas presented in the ...
Inappropriate Use of Units Costs Practice Over $800,000
June 11th, 2018 - Wyn Staheli, Director of Research & Aimee Wilcox, CPMA, CCS-P, CMHP, CST, MA, MT
A recent OIG enforcement action emphasizes the need to understand the proper use of units. A healthcare provider in Connecticut improperly submitted multiple units for drug screening urine tests. The proper billing of units has proven to be problematic for more than just lab tests. Is your billing of drugs & biologicals, injections and timed codes appropriate?
Coding for Strains in ICD 10
May 30th, 2018 - BC Advantage
According to the National Institutes of Health, a review was carried out on 20 patients who had a pectoralis major muscle repair between 2003 and 2011, and the results were as follows....
AMA vs Medicare rules and the use of the PT modifier
May 22nd, 2018 - Chris Woolstenhulme, QCC, CMCS, CPC, CMRS
Be sure to review the specific payer policy you are submitting claims to. Medicare's policy requires the use of a different code when a screening colonoscopy becomes a diagnostic procedure requiring you to bill with CPT code 00811 when treating a Medicare Beneficiary. The use of the PT modifier is ...