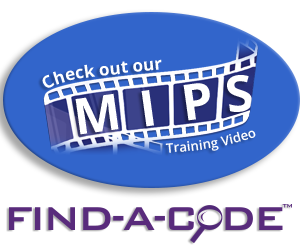 Veterans Choice Program
August 4th, 2017 - Wyn Staheli
0 Votes -

Sign in

to vote or comment.
---
New Law
On April 19, 2017, President Donald Trump extended the Veterans Choice Act which allows veterans to more easily access private care. The Veterans Choice Improvement Act addresses some of the shortcomings of the previous law to further assist the veterans seeking medical care. Some of the key elements of the new law are:
Require the VA to cover co-pays and deductibles directly for private care rather than reimbursing veterans for paying up front
Allow patients to seek care from private doctors if they want to go outside of the VA system as long as they meet specific requirements
Eliminate the Choice Program expiration date of August 2017
Make the VA the primary payer (currently the VA is the secondary payer) for medical care relating to non-service connected disabilities
Eligibility
Providers wishing to treat veterans must be a contracted provider with either Health Net Federal or TriWest Healthcare Alliance (depending on your location). You do NOT need to join PC3 to be a contracted provider for the Veterans Choice Program (VCP), but you will need to meet all Medicare conditions of participation. Reimbursement is at Medicare rates. The Choice Program is NOT a replacement for TRICARE, CHAMPUS/CHAMPVA or Patient-Centered Community Care (PC3). Rather, it is a supplement to the PC3 program. In fact, all PC3 providers are automatically eligible to participate in the Choice Program which requires pre-authorization prior to care.
Even if the provider is a contracted provider, to be eligible, at least one of the following additional criteria must be met:
A Veteran is told by his/her local VA medical facility that they will not be able to schedule an appointment for care:

Within 30 days of the date the Veteran's physician determines he/she needs to be seen; or
Within 30 days of the date the Veteran wishes to be seen if there is no specific date from his/her physician.

The Veteran lives more than 40 miles driving distance from a VA medical facility with a full-time primary care physician.
The Veteran needs to travel by air, boat, or ferry to the VA medical facility closest to his/her home.
The Veteran faces an unusual or excessive burden in traveling to a VA medical facility based on geographic challenges, environmental factors, a medical condition, the nature or frequency of the care needed, and whether an attendant is needed. Staff at the Veteran's local VA medical facility will work with him/her to determine if he/she is eligible for any of these reasons.
The Veteran lives in a State or Territory without a full-service VA medical facility which includes: Alaska, Hawaii, New Hampshire (Note that Veterans are not eligible under this criterion if they live in New Hampshire and live within 20 miles of the White River Junction VAMC), and the United States Territories (excluding Puerto Rico which has a full service VA medical facility).
Additional Information
CLICK HERE to use the VA's health benefits checker tool. Veterans may also call the Choice Program Call Center at 866-606-8198 for more information, to verify eligibility.
CLICK HERE to review the VA's information sheet. Note that this page was created before the new law was signed into effect. Check back for updates.
Note: All Veterans have been mailed a Veterans Choice Program card. Use the information on that card (not the card for any other VA program) for benefit verification and claims submission.
###
Questions, comments?
If you have questions or comments about this article please contact us. Comments that provide additional related information may be added here by our Editors.
Latest articles: (any category)
Small Practices are Affected by MIPS Increased Thresholds
June 25th, 2018 - Wyn Staheli, Director of Research
We recently heard about a small practice that had been faithfully submitting all the required "G" codes for the Quality Payment Program (QPP) only to discover that for 2018 they are excluded from MIPS because the low volume threshold increased from $30,000 in Part B allowed charges or 100 Part ...
How Does the Physician Compare Website Affect You?
June 25th, 2018 - Wyn Staheli, Director of Research
The physician compare website may not be working quite the way you think it is. Not all providers will have rankings showing up for them. Physician compare lists basic information, but quality measure information was not added until this year (2018) and not all quality measures are included in the ...
VA Expands Telehealth
June 14th, 2018 - Wyn Staheli, Director of Research
On May 11, 2018, the Department of Veterans Affairs (VA) released its final rule on the "Authority of VA Health Care Providers to Practice Telehealth." Effective June 11, 2018, VA providers will be able to provide telehealth services across state lines. This move will make it easier for veterans to obtain ...
Will Medicare's Proposed Reformations Affect Your Practice?
June 12th, 2018 - Wyn Staheli, Director of Research
Recently, Medicare's Innovation Center released an informal Request for Information (RFI) seeking input on several different system reformation proposals. As the market moves towards more value based payment systems, innovation and new models are being sought to both reduce costs and increase quality. This article outlines the ideas presented in the ...
Inappropriate Use of Units Costs Practice Over $800,000
June 11th, 2018 - Wyn Staheli, Director of Research & Aimee Wilcox, CPMA, CCS-P, CMHP, CST, MA, MT
A recent OIG enforcement action emphasizes the need to understand the proper use of units. A healthcare provider in Connecticut improperly submitted multiple units for drug screening urine tests. The proper billing of units has proven to be problematic for more than just lab tests. Is your billing of drugs & biologicals, injections and timed codes appropriate?
Coding for Strains in ICD 10
May 30th, 2018 - BC Advantage
According to the National Institutes of Health, a review was carried out on 20 patients who had a pectoralis major muscle repair between 2003 and 2011, and the results were as follows....
AMA vs Medicare rules and the use of the PT modifier
May 22nd, 2018 - Chris Woolstenhulme, QCC, CMCS, CPC, CMRS
Be sure to review the specific payer policy you are submitting claims to. Medicare's policy requires the use of a different code when a screening colonoscopy becomes a diagnostic procedure requiring you to bill with CPT code 00811 when treating a Medicare Beneficiary. The use of the PT modifier is ...