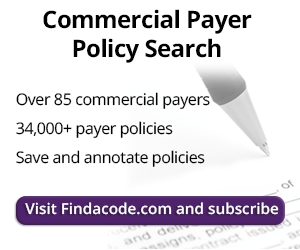 How Does the Physician Compare Website Affect You?
June 25th, 2018 - Wyn Staheli, Director of Research
0 Votes -

Sign in

to vote or comment.
---
The physician compare website may not be working quite the way you think it is. Not all providers will have rankings showing up for them. Physician compare lists basic information, but quality measure information was not added until this year (2018) and not all quality measures are included in the Star Rating system. Additionally, patient surveys are also sent out and those are an additional rating. If you aren't confused yet, CMS' rating system is different than what many are accustomed to seeing on a typical business website. On the physician compare website, a 3 star rating is a good rating. The following is a very general overview of the components of the ratings on physician compare.
Eligibility
There are several factors that must be met in order to have the ratings apply to you. Groups and eligible clinicians (EC) have different requirements. Both must:
Be in approved status in PECOS
Provide at least one practice location address
Have submitted a Medicare fee-for-service claim or be newly enrolled in PECOS within the last 6 months
Additionally, a small practice must have at least one specialty noted in PECOS. Groups must also have a legal business name and have at least two active Medicare health care professionals reassign their benefits to the group's TIN.
Quality Measures
Once eligibility requirements are met, the next step is to consider the quality measures which are included. The measures included can vary from year to year. For 2018 ratings, CMS used the Achievable Benchmark of Care (ABC™) methodology which includes the following quality measures. Note that these measures (listed by measure number) were reported by the EC in 2016:
# Description
6 - Coronary Artery Disease (CAD): Antiplatelet Therapy
47 - Care Plan
48 - Urinary Incontinence: Assessment of Presence or Absence of Urinary Incontinence in Women Aged 65 Years and Older
51 - Chronic Obstructive Pulmonary Disease (COPD): Spirometry Evaluation
110 - Preventive Care and Screening: Influenza Immunization
111 - Pneumonia Vaccination Status for Older Adults
113 - Colorectal Cancer Screening
117 - Diabetes: Eye Exam
128 - Preventive Care and Screening: Body Mass Index (BMI) Screening and Follow Up Plan
134 - Preventive Care and Screening: Screening for Clinical Depression and Follow Up Plan
226 - Preventive Care and Screening: Tobacco Use: Screening and Cessation Intervention
238.1 - Use of High-Risk Medications in the Elderly
318 - Falls: Screening for Fall Risk
What this means is that if you didn't report any of these measures in 2016, then you would not have a Star Rating. Your rating is based on a percentage of a benchmark. It's a rather complex rating system. Click here to read more about how it is calculated. The bottom line is that if any of these measures apply to your practice, then you need to pay particular attention to them and exercise vigilance in doing your best if you want a good rating.
Surveys
One last thing to consider is surveys. it should be noted that these surveys are not like surveys on consumer websites which we are all familiar with. There are separate surveys for home health, hospitals, hospice, nursing facilities, and groups. There is not any survey information listed at a single provider level, instead, patient survey scores from the Consumer Assessment of Healthcare Providers and Systems surveys will be shown on "group pages" which show the overall performance of the entire practice.
Surveys are not 'included' in the quality star rating. They are a separate star rating. The surveys vary by the specialty, but the focus of the questions is about how the patient feels about the care that they received.
Summary
Providers may be surprised to see that they don't have any Star Ratings but keep in mind that even CMS states that isn't a bad thing. The trick to will be to let consumers know that not everyone will have a ranking. Small providers may take comfort in the fact that it is highly possible that other small practices also won't have a rating so it may not make a significant difference at this point.
###
Questions, comments?
If you have questions or comments about this article please contact us. Comments that provide additional related information may be added here by our Editors.
Latest articles: (any category)
Finalized Confidentiality of Alcohol and Drug Abuse Patient Records Regulations
August 31st, 2018 - Wyn Staheli, Director of Research
In January, the U.S. Department of Health and Human Services (HHS) issued updates to the privacy regulations regarding the confidentiality of patient information of substance use disorder patients (42 CFR Part 2).  This notice included references to better alignment with HIPAA regulations, but did state that Part 2 is more protective ...
Pricing for ASC's and APC's
August 27th, 2018 - Chris Woolstenhulme, QCC, CMCS, CPC, CMRS
For Medicare purposes, an Ambulatory Surgical Center Resources (ASC) is a distinct entity that operates exclusively to furnish surgical services to patients who do not require hospitalization and in which the expected duration of services does not exceed 24 hours following admission. ASC payment groups determine the amount that...
PSAVE Pilot Program - What Does it Mean to You?
August 20th, 2018 - Wyn Staheli, Director of Research
Noridian's pilot program Provider Self-Audit with Validation and Extrapolation (PSAVE) has been extended which means that it has been successful for the payer, which means that they are saving money. Historically, when a pilot program is proven to be successful, it isn't too long before other MACs follow. Before signing up to participate, providers need to carefully evaluate the program. Are the benefits worth the costs?
Importance of Depression Screenings
August 16th, 2018 - Wyn Staheli, Director of Research
Why would a chiropractor be concerned about depression screenings when you aren't trained to be a mental health provider? The answer lies in patient outcomes. Many quality care organizations recommend depression screenings for patients with a chronic condition. According to The National Institute of Mental Health, "People with other chronic ...
Using Modifiers 96 and 97
August 16th, 2018 - Wyn Staheli, Director of Research
The Affordable Care Act (ACA) requires coverage of certain essential health benefits (EHBs), two of which are rehabilitative and habilitative services and devices. Since the ACA did not define these terms or specify coverage requirements, it is left up to individual states to create benchmark plans to determine coverage requirements. ...
Medicare Timed Codes Guidelines
August 16th, 2018 - Wyn Staheli, Director of Research
Medicare's guidelines for reporting of timed codes is found in Medicare Claims Processing Manual Chapter 5, Section 20.2. Also known as the '8 minute' rule, it describes how to calculate time for appropriate reporting when more than one timed code is performed at the same time. It should be noted that while ...
QPro's First Annual QPro Con
August 15th, 2018 - Chris Woolstenhulme QCC, CMCS, CPC, CMRS
Date: October 9-10 Time: 9-3 MST QPro Con is featuring a virtual event with keynote speakers and experts with years of hands-on experience in the healthcare industry. Stay ahead of the changes and keep informed of important information that affects the healthcare community. Attendees receive 12 FREE CEUs with the purchase ...