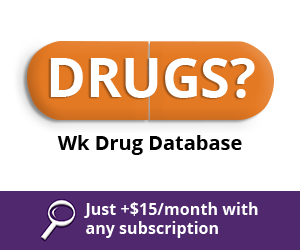 How Does the Physician Compare Website Affect You?
June 25th, 2018 - Wyn Staheli, Director of Research
0 Votes -

Sign in

to vote or comment.
---
The physician compare website may not be working quite the way you think it is. Not all providers will have rankings showing up for them. Physician compare lists basic information, but quality measure information was not added until this year (2018) and not all quality measures are included in the Star Rating system. Additionally, patient surveys are also sent out and those are an additional rating. If you aren't confused yet, CMS' rating system is different than what many are accustomed to seeing on a typical business website. On the physician compare website, a 3 star rating is a good rating. The following is a very general overview of the components of the ratings on physician compare.
Eligibility
There are several factors that must be met in order to have the ratings apply to you. Groups and eligible clinicians (EC) have different requirements. Both must:
Be in approved status in PECOS
Provide at least one practice location address
Have submitted a Medicare fee-for-service claim or be newly enrolled in PECOS within the last 6 months
Additionally, a small practice must have at least one specialty noted in PECOS. Groups must also have a legal business name and have at least two active Medicare health care professionals reassign their benefits to the group's TIN.
Quality Measures
Once eligibility requirements are met, the next step is to consider the quality measures which are included. The measures included can vary from year to year. For 2018 ratings, CMS used the Achievable Benchmark of Care (ABC™) methodology which includes the following quality measures. Note that these measures (listed by measure number) were reported by the EC in 2016:
# Description
6 - Coronary Artery Disease (CAD): Antiplatelet Therapy
47 - Care Plan
48 - Urinary Incontinence: Assessment of Presence or Absence of Urinary Incontinence in Women Aged 65 Years and Older
51 - Chronic Obstructive Pulmonary Disease (COPD): Spirometry Evaluation
110 - Preventive Care and Screening: Influenza Immunization
111 - Pneumonia Vaccination Status for Older Adults
113 - Colorectal Cancer Screening
117 - Diabetes: Eye Exam
128 - Preventive Care and Screening: Body Mass Index (BMI) Screening and Follow Up Plan
134 - Preventive Care and Screening: Screening for Clinical Depression and Follow Up Plan
226 - Preventive Care and Screening: Tobacco Use: Screening and Cessation Intervention
238.1 - Use of High-Risk Medications in the Elderly
318 - Falls: Screening for Fall Risk
What this means is that if you didn't report any of these measures in 2016, then you would not have a Star Rating. Your rating is based on a percentage of a benchmark. It's a rather complex rating system. Click here to read more about how it is calculated. The bottom line is that if any of these measures apply to your practice, then you need to pay particular attention to them and exercise vigilance in doing your best if you want a good rating.
Surveys
One last thing to consider is surveys. it should be noted that these surveys are not like surveys on consumer websites which we are all familiar with. There are separate surveys for home health, hospitals, hospice, nursing facilities, and groups. There is not any survey information listed at a single provider level, instead, patient survey scores from the Consumer Assessment of Healthcare Providers and Systems surveys will be shown on "group pages" which show the overall performance of the entire practice.
Surveys are not 'included' in the quality star rating. They are a separate star rating. The surveys vary by the specialty, but the focus of the questions is about how the patient feels about the care that they received.
Summary
Providers may be surprised to see that they don't have any Star Ratings but keep in mind that even CMS states that isn't a bad thing. The trick to will be to let consumers know that not everyone will have a ranking. Small providers may take comfort in the fact that it is highly possible that other small practices also won't have a rating so it may not make a significant difference at this point.
###
Questions, comments?
If you have questions or comments about this article please contact us. Comments that provide additional related information may be added here by our Editors.
Latest articles: (any category)
Muscle Testing and Range of Motion Information
November 8th, 2018 - Wyn Staheli, Director of Research
Be sure to understand the unique code requirements for Muscle and Range of Motion Testing.
Medi-Cal Coverage Criteria for Hospital Beds and Accessories
November 7th, 2018 - Raquel Shumway
Medi-Cal coverage of child and adult hospital beds and accessaries. What is covered and what documentation is required.
Are you Ready for CMS' 2019 Medicare Physician Fee Schedule Final Rule?
November 7th, 2018 - Wyn Staheli, Director of Research
The waiting is over, the Final Rule for CMS' 2019 Medicare Physician Fee Schedule (MPFS) is available - all 2,379 pages for those looking for a little light reading. As anticipated, there are some pretty significant changes. Most of us were carefully watching the proposed changes to the Evaluation and ...
How to Use Modifier Indicators with NCCI Edits (2018-10-31)
October 31st, 2018 - Chris Woolstenhulme, QCC, CMCS, CPC, CMRS
To verify if clinical circumstances might justify the use of a modifier when billing code pairs, look at the NCCI edits and the modifier indicator.  Medicare may have restrictions on the use of a modifier used to bypass an edit.  This important part of coding can alert a payer or ...
Anesthesia and Pain Management
October 31st, 2018 - Chris Woolstenhulme, QCC, CMCS, CPC, CMRS
Anesthesia and Pain management is under close watch from the OIG according to a report from Anesthesia Business consultants, they stated, "The Health and Human Services Office of Inspector General (HHS OIG) reports in its most recent Semi-annual Report to Congress that in FY 2017 it brought criminal actions against 881 individuals or organizations ...
Common Allergy CPT Codes and MUEs
October 30th, 2018 - Find-A-Code™
Below is a list of common CPT codes for Allergy and Immunology. Each code is listed with the following information: Medicare Unlikely Edits (MUEs) for both a Non-Facility (NF) and Facility (F) setting. Professional/Technical Component (PC/TC) Indicator. Key Indicator or Procedure Code Status Indicator, which is a Medicare assigned "Indicator" to each code in ...
Allergy Testing 10/29/2018
October 29th, 2018 - Chris Woolstenhulme, QCC, CMCS, CPC, CMRS
Allergy testing may be performed due to exaggerated sensitivity or hypersensitivity.  Using findings based on the patient's complaint and face-to-face exam. Testing may be required to identify and determine a patient's immunologic sensitivity or reaction to certain allergens using certain CPT codes.  According to CMS, LCD 33261, allergy testing can be ...