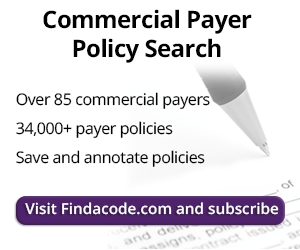 How Does the Physician Compare Website Affect You?
June 25th, 2018 - Wyn Staheli, Director of Research
0 Votes -

Sign in

to vote or comment.
---
The physician compare website may not be working quite the way you think it is. Not all providers will have rankings showing up for them. Physician compare lists basic information, but quality measure information was not added until this year (2018) and not all quality measures are included in the Star Rating system. Additionally, patient surveys are also sent out and those are an additional rating. If you aren't confused yet, CMS' rating system is different than what many are accustomed to seeing on a typical business website. On the physician compare website, a 3 star rating is a good rating. The following is a very general overview of the components of the ratings on physician compare.
Eligibility
There are several factors that must be met in order to have the ratings apply to you. Groups and eligible clinicians (EC) have different requirements. Both must:
Be in approved status in PECOS
Provide at least one practice location address
Have submitted a Medicare fee-for-service claim or be newly enrolled in PECOS within the last 6 months
Additionally, a small practice must have at least one specialty noted in PECOS. Groups must also have a legal business name and have at least two active Medicare health care professionals reassign their benefits to the group's TIN.
Quality Measures
Once eligibility requirements are met, the next step is to consider the quality measures which are included. The measures included can vary from year to year. For 2018 ratings, CMS used the Achievable Benchmark of Care (ABC™) methodology which includes the following quality measures. Note that these measures (listed by measure number) were reported by the EC in 2016:
# Description
6 - Coronary Artery Disease (CAD): Antiplatelet Therapy
47 - Care Plan
48 - Urinary Incontinence: Assessment of Presence or Absence of Urinary Incontinence in Women Aged 65 Years and Older
51 - Chronic Obstructive Pulmonary Disease (COPD): Spirometry Evaluation
110 - Preventive Care and Screening: Influenza Immunization
111 - Pneumonia Vaccination Status for Older Adults
113 - Colorectal Cancer Screening
117 - Diabetes: Eye Exam
128 - Preventive Care and Screening: Body Mass Index (BMI) Screening and Follow Up Plan
134 - Preventive Care and Screening: Screening for Clinical Depression and Follow Up Plan
226 - Preventive Care and Screening: Tobacco Use: Screening and Cessation Intervention
238.1 - Use of High-Risk Medications in the Elderly
318 - Falls: Screening for Fall Risk
What this means is that if you didn't report any of these measures in 2016, then you would not have a Star Rating. Your rating is based on a percentage of a benchmark. It's a rather complex rating system. Click here to read more about how it is calculated. The bottom line is that if any of these measures apply to your practice, then you need to pay particular attention to them and exercise vigilance in doing your best if you want a good rating.
Surveys
One last thing to consider is surveys. it should be noted that these surveys are not like surveys on consumer websites which we are all familiar with. There are separate surveys for home health, hospitals, hospice, nursing facilities, and groups. There is not any survey information listed at a single provider level, instead, patient survey scores from the Consumer Assessment of Healthcare Providers and Systems surveys will be shown on "group pages" which show the overall performance of the entire practice.
Surveys are not 'included' in the quality star rating. They are a separate star rating. The surveys vary by the specialty, but the focus of the questions is about how the patient feels about the care that they received.
Summary
Providers may be surprised to see that they don't have any Star Ratings but keep in mind that even CMS states that isn't a bad thing. The trick to will be to let consumers know that not everyone will have a ranking. Small providers may take comfort in the fact that it is highly possible that other small practices also won't have a rating so it may not make a significant difference at this point.
###
Questions, comments?
If you have questions or comments about this article please contact us. Comments that provide additional related information may be added here by our Editors.
Latest articles: (any category)
HHS Proposes Significant Changes to Patient Access Rules
February 11th, 2019 - Wyn Staheli, Director of Research
In a significant announcement on February 11, 2019, HHS proposed new rules aimed at improving interoperability of electronic health information. This announcement was made in support of the MyHealthEData initiative which was announced by the Trump administration on March 6, 2018. The goal of that initiative was to break down ...
Charging Missed Appointment Fees for Medicare Patients
February 7th, 2019 - Wyn Staheli, Director of Research
Some providers mistakenly think that they cannot bill a missed appointment fee for Medicare beneficiaries. You can, but Medicare has specific rules that must be followed. These rules are outlined in the Medicare Claims Policy Manual, Chapter 1, Section 30.3.13. You must have an official "Missed Appointment Policy" which is ...
Q/A: Do Digital X-rays Have Their Own Codes?
February 7th, 2019 - Wyn Staheli, Director of Research
Question Are you aware if digital x-ray of the spine requires a different code than plain x-ray? If so, where can I find the information specific to digital x-ray codes? Answer There are no separate codes for digital x-rays. However, there may be modifiers that are required to be submitted with the usual ...
Clinical Staff vs Healthcare Professional
February 5th, 2019 - Chris Woolstenhulme, QCC, CMCS, CPC, CMRS
State scope of practice laws and regulations will help determine who is considered Clinical staff and Other qualified Health Care professionals.  Physician or other qualified healthcare professionals:  Must have a State license, education training showing qualifications as well as facility privileges.  Examples of Qualified Healthcare professionals: (NOTE: this list is not all-inclusive, please refer to your payer ...
BC Advantage Now Offering Q-Pro CEUs!
February 5th, 2019 - Find-A-Code
We are excited to announce BC Advantage is now offering Q-Pro CEUs! It is now even easier to get your QPro CEUs and stay current with BC Advantage: offering news, CEUs, webinars and more. BC Advantage is the largest independent resource provider in the industry for Medical Coders, Medical Billers,...
Attestations Teaching Physicians vs Split Shared Visits
February 1st, 2019 - BC Advantage
Physicians often use the term "attestation" to refer to any kind of statement they insert into a progress note for an encounter involving work by a resident, non-physician practitioner (NPP), or scribe. However, for compliance and documentation purposes, "attestation" has a specific meaning and there are distinct requirements for what ...
Q/A: Can I Bill a Review of X-Rays?
February 1st, 2019 - Wyn Staheli, Director of Research & Aimee Wilcox, CPMA, CCS-P, CMHP, CST, MA, MT
It is not unusual for a healthcare provider to review x-rays taken and professionally read by another entity. Questions arise regarding how to bill this second review. It is essential to keep in mind that the global (complete) service of taking an x-ray is composed of both a professional and ...