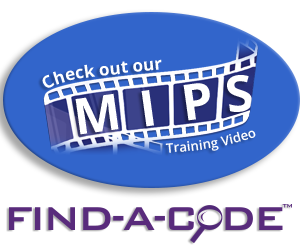 AMA Issues new CMT Information
January 14th, 2019 - Wyn Staheli, Director of Research
0 Votes -

Sign in

to vote or comment.
---
As many of you may already be keenly aware, there have been ongoing problems with many payers (e.g., BCBS of Ohio) regarding the appropriateness of reporting an E/M visit on the same day as CMT (CLICK HERE to read article). The AMA recently released an FAQ which renders their opinion on what services are included in the pre- and intra-service work involved when performing CMT (98940-98943). While this new FAQ does not necessarily state that you cannot report E/M with CMT, it is less vague than guidance from previous CPT Assistant issues (e.g., December 2007 page 16c, January 1997 pages 7-8) and does offers some additional information/clarification.
To more fully examine the problem, we begin with the official CPT Guidelines as found in the CPT codebook (emphasis added):
The chiropractic manipulative treatment codes include a pre-manipulation patient assessment. Additional evaluation and management services … may be reported separately using modifier 25 if the patient's condition requires a significant, separately identifiable E/M service above and beyond the usual preservice and postservice work associated with the procedure. The E/M service may be caused or prompted by the same symptoms or condition for which the CMT service was provided. As such, different diagnoses are not required for the reporting of the CMT and E/M service on the same date.
From this statement, the following seem to be the main points of disagreement between payers and providers:
What is considered the "usual" pre-, intra- and postservice work?
Does the patient condition require a significant, separate E/M service?
What is considered significant and separately identifiable?
To evaluate some of these points, note the following information from the new FAQ in the boxes below which are direct quotes (bullet points added by ChiroCode for clarity):
Preservice work includes:
physician review of the patient's records to establish a treatment plan and to familiarize himself or herself with the previous treatment;
to conceptualize the range of potential manipulative treatments that may be performed in the appropriate number of body regions for the current date of service;
to explain the potential procedures to the patient and obtain verbal consent; and
to answer any additional questions, comments, and/or concerns.

- November 2018, CPT Assistant, page 12
Intraservice work includes a pre-manipulation patient assessment which includes the following:
an assessment of the patient's pain level;
evaluation of interval changes in objective signs; and
evaluation of functional changes that may include identifying asymmetry, assessing segmental mobility, and evaluating changes in tissue and tone in the affected regions.

- November 2018, CPT Assistant, page 12
The following quotes from that FAQ regarding intra-service work are very important:
A treatment procedure that best fits the patient's condition is finalized that day.
This intraservice work is inherently included as part of the CMT service and would not be reported separately.
Alert: It would NOT be appropriate to do an E/M service on one day and then have them come back the following day for the adjustment just so you can bill the E/M separately.
ChiroCode has long stated that E/M codes could be appropriate to report CMT and E/M as long as the requirements for a separate E/M visit are met. The CPT code book and this new guidance support our stance and make it clear that there are some valid reasons to support the medical necessity of both services. However, it should be noted that the AMA has not come out with a statement saying exactly what, in their opinion, constitutes a "significant and separately identifiable" encounter. So that still leaves it open for interpretation. As such, payers will likely continue to have their own standards.
The 2019 ChiroCode DeskBook includes some examples (e.g., exacerbation, aggravation, re-injury) in the "E/M for Chiropractic" section which begins on page 345. However, as noted above, payers may have their own policies regarding when it would be appropriate to report E/M services on the same day as CMT.
###
Questions, comments?
If you have questions or comments about this article please contact us. Comments that provide additional related information may be added here by our Editors.
Latest articles: (any category)
RT and LT Modifier Usage Change (effective 2019-03-01)
May 21st, 2019 - Chris Woolstenhulme, QCC, CMCS, CPC, CMRS
According to Noridian Medicare, there are new changes required when reporting the RT and LT modifier(s). In the past, it was appropriate to bill the RT and LT modifier on the same line when it was required for certain HCPCS codes. Noridian released a publication stating claims reported with RT/LT on the same ...
Do You Understand Medicare
May 21st, 2019 - Christine Taxin
Even though we may think we truly understand what it means to be a participating provider, Medicare doesn't quite work the way that other insurance plans do. Far too many providers do not understand the difference and get into hot water. To further complicate matters, the rules are different for ...
An Update on the DHS OIG's Effort to Combat Fraud & Abuse
May 17th, 2019 - Namas
An Update on the DHS OIG's Effort to Combat Fraud & Abuse Every year, the Department of Health and Human Services (DHS) Office of Inspector General (OIG) is required by law to release a report detailing the amounts deposited and appropriated to the Medicare Trust Fund, and the source of such ...
Prioritize Your Patient's Financial Experience
May 13th, 2019 - Wyn Staheli, Director of Research
For many years, the ChiroCode DeskBook has emphasized the need for providers to firmly establish the patient's financial responsibility through clear communication. We even created a "Patient Financial Responsibility Acknowledgment Form" to help providers with this process. Lately, the lack of pricing transparency has been in the news and even ...
Q/A: Two Payers Both Paid the Claim. Who Gets the Refund?
May 13th, 2019 - Wyn Staheli, Director of Research
Question We have a personal injury situation where we submitted a claim was sent to the patient's auto policy carrier who refused payment. We then submitted it to her other insurance. Eventually, both companies paid her claims. Her auto paid at full value, and her secondary paid at a reduced rate ...
HIPAA Violation Penalties Revised
May 6th, 2019 - Wyn Staheli, Director of Research
On April 30, 2019 The Department of Health and Human Services (HHS) announced that "HHS will apply a different cumulative annual CMP limit for each of the four penalties tiers in the HITECH Act." Unlike other notices which require a proposed rule with a comment period, this notice will take ...
Q/A: If Orthopedic Tests are Negative, do You List Them in Your Treatment Notes?
May 6th, 2019 - Wyn Staheli, Director of Research
Question: If orthopedic tests are negative, do you need to still list them in your treatment notes? Answer: Yes. Any tests which are performed by a healthcare provider, regardless of the result, should be documented in the patient record. This record is the only way that a reviewer or another provider ...