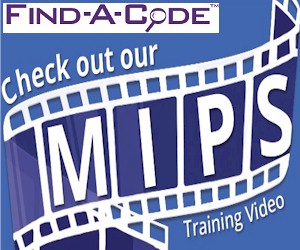 Cardiology Coding Unmasked - Part 2 Therapeutic Cardiology Procedures, CPT Codes (92980-92982; 92984; 92995-92996), Medical Necessity Issues (ICD-9-CM)
December 29th, 2015 - Nancy Maguire
0 Votes -

Sign in

to vote or comment.
---
92980 Transcatheter placement of an intracoronary stent(s), percutaneous, with or without other therapeutic intervention, any method; single vessel
92981 Transcatheter placement of an intracoronary stent(s), percutaneous, with or without other therapeutic intervention, any method; each additional vessels
92982 Percutaneous transluminal coronary balloon angioplasty, single vessel
92984 Percutaneous transluminal coronary balloon angioplasty, each additional vessel
92995 Percutaneous transluminal coronary atherectomy, with or without balloon angioplasty, initial vessel
92996 Percutaneous transluminal coronary atherectomy, each additional vessel
Correct reporting of interventional cardiology services requires knowledge of cardiac anatomy as well as an understanding of CPT coding conventions.
Facts:
Only the most highly valued procedure (stent code in above listed codes) would be reported with the initial vessel code in the first vessel. Any other therapeutic coronary artery procedures (ex, angioplasty or athrectomy) in different vessels are reported using the "each additional vessel" code for the same procedure, which is reimbursed significantly less than the initial vessel code.
If a single intervention is utilized in more than one of these three vessels, the first vessel is to be identified using the respective "single vessel" code. Each additional major coronary artery treated is identified by using the "each additional vessel" code.
Interventions in the branch vessels are considered a part of the intervention in the major vessel and are not reported separately. Anatomic variants should be reported as closely as possible to a corresponding major vessel and not separately coded.
The Medicare Correct Coding Initiative (CCI) defines a hierarchical schema in technical complexity that exists when multiple coronary interventions are performed in a single session. This means that certain services supersede other services and the other services are not reported separately. Generally, stent placement supersedes atherectomy, which supersedes angioplasty. Stent placement, angioplasty, and/or atherectomy may not be paid on the same vessel.
Many payors, including Medicare, recognize only three major coronary arteries. (The left main coronary artery is not recognized as a separate major coronary artery.) The description below shows the three major coronary arteries recognized by Medicare.
Artery Branches:
(RC) Right Coronary includes: Posterior Ventricular and Posterior Descending
(LC) Left Circumflex includes: Obtuse Marginal 1 and Obtuse Marginal 2, Left main
(LD) Left Anterior Descending includes: Diagonal Branch 1 and Diagonal Branch 2, and Septal branches
If the physician places a stent in the left circumflex and performs an angioplasty in the obtuse marginal 1 (which is a branch of the circumflex), only the stenting should be reported (92980-LC).
Stenting of the right coronary artery and left circumflex coronary artery. Codes: 92980-RC and 92981-LC
If PTCA is performed in the LAD artery and also in the RCA, and a stent is placed in the circumflex, the coding of the procedure would be:
92980-LC Stent, initial LC
92982-LD PTCA LAD
92984-RC PTCA, each additional vessel, RCA.
Note that if multiple stents were placed side by side in a single vessel, the stent code would be reported only once.
If a diagnostic cardiac catheterization was performed prior to intervention, it is coded secondary with the appropriate catheterization code and modifiers -59 and -26. Example: 92980-RC, 93458-59-26.
Only one of the three most commonly performed therapeutic coronary techniques (stenting, atherectomy, and angioplasty) can be reported in each major coronary artery (and its branches), even if more than one technique is performed. Stenting includes any angioplasty or atherectomy that is performed in the same coronary artery, and atherectomy includes any angioplasty that is performed in the same coronary artery.
Add-on codes:
Codes +92973 (percutaneous transluminal coronary thrombectomy), +92974 (coronary brachytherapy), +92978, and +92979 (intravascular ultrasound) are add-on codes for reporting procedures performed in addition to coronary stenting, atherectomy, and angioplasty, and are not included in the therapeutic interventions.
FFR: Flow reserve measurement:
"Intravascular distal coronary blood flow velocity measurement, CPT codes +93571 and +93572, is an invasive procedure employing a miniaturized Doppler transducer mounted at the tip of a specialized guide wire to record intravascular coronary blood flow velocity measurement distal to a coronary lesion (prior and subsequent to pharmacologic stress)....... Codes 93571 and 93572, designated as add-on codes, should be reported in addition to the primary procedure (eg, angiography, angioplasty) without appending modifier -51.... Intravascular distal coronary blood flow velocity is performed during a cardiac catheterization procedure for coronary angiography or other therapeutic intervention." (CPT Assistant). Assign modifier -26 for physician billing.
Code 92995 is reported for atherectomy of a single coronary artery. Code +92996 is an add-on code that is reported for atherectomy of each additional coronary artery. Like other add-on codes, code 92996 is exempt from modifier 51 (Multiple procedures). Both of these codes are assigned per vessel; therefore, if multiple lesions are treated in the same vessel (or its branches), only one atherectomy is coded.
There are different types of athrectomy catheters, each is a different method for removing plaque.
Directional where a cup-shaped blade shaves plaque off the vessel (ex, Flexi-cut catheter)
Extraction uses blades to shave plaque off vessels and then vacuums out (ex, TEC catheter)
Rotational device uses a rotating bur to abrade plaque from vessel wall and suction the debris out (ex, Rotablator)
Laser athrectomy uses a laser-tipped catheter to ablate the plaque (ex, Vitesse excimer laser system)
Examples:
Athrectomy of left circumflex and obtuse marginal branch = 92995-LC
Angioplasty and athrectomy of right coronary artery = 92995-RC
Athrectomy of right coronary artery and left circumflex coronary artery = 92995-RC, 92996-LC
Angioplasty of left anterior descending and athrectomy of the right coronary artery = 92995-RC, 92984-LD
Athrectomy of the left anterior descending and stenting of the right coronary artery = 92980-RC, 92996-LD
Treatment of strictures with a cutting balloon catheter is an angioplasty rather than an atherectomy.
Intra-Aortic Balloon Pump is a device used to improve cardiovascular function. CPT code 33967 describes a percutaneous insertion of IABP. Modifier -26 is not required on codes 33967-33968 (Removal IABP).
Medical Necessity
It has never been more important for health care organizations to be proactive with respect to assurance of medical necessity.
Examples:
410.12 410.20 410.21 410.22 410.30
410.31 410.32 410.40 410.41 410.42
410.50 410.51 410.52 410.60 410.61
410.62 410.70 410.71 410.72 410.80
410.81 410.82 410.90 410.91 410.92
411.0 411.1 411.81 411.89 413.0
413.1 413.9 414.01 414.02 414.03
414.04 414.05 414.06 414.07 414.10
414.11 414.12 414.19 414.2 414.3
414.4 414.8 414.9 996.72

According to the U.S. Department of Health and Human Services Office of Inspector General (HHS OIG), the most common Medicare reimbursement violation is the failure to comply with the medical necessity requirements, especially for certain costly diagnoses involving interventional cardiology procedures (for example, angioplasty and pacemaker implantation).
Document what was done and medically necessary and assign codes to reflect the medical record documentation.
###
Questions, comments?
If you have questions or comments about this article please contact us. Comments that provide additional related information may be added here by our Editors.
Latest articles: (any category)
Behavioral Health Provider Types
October 3rd, 2017 - Raquel
In the behavioral health profession there are a several different types of providers with varying degrees and credentials. Third party payer coverage, billing requirements, and reimbursement vary depending on the practitioner's professional type or specialty. Also, it is important to be aware...
Annual Wellness Visit & Health Risk Assessment
September 30th, 2017 - Find-A-Code
Coding tips regarding Annual Wellness Visit and Health Risk Assessments
How to Properly Report Prolonged Evaluation and Management Services
September 13th, 2017 - Aimee Wilcox
Have you ever had a patient take more time with the provider than they were scheduled for? Do you understand which codes to report and the rules that govern them to allow for better reimbursement? Prolonged Service codes were created just for that reason but you must carefully follow the documentation ...
Auditing Prolonged Evaluation and Management Services
September 12th, 2017 - Aimee Wilcox
At times, there are patients who require prolonged face-to-face time with the provider to discuss or be counseled about their condition, plan of care, risks, complications, alternative therapies, or other medical issues. When E/M services go wild, taking significantly longer than the typical time associated with it, that direct face-to-face ...
Medicare Improper Payment Report (2016)
September 1st, 2017 - Wyn Staheli
The Medicare Improper Payment Report for 2016 has been released by the OIG. Please note that the improper payment rate does not measure fraud. Rather, it estimates the payments that did not meet Medicare coverage, coding, and billing rules. The estimated Medicare FFS payment accuracy rate (claims...
Quality Measures for Chiropractic - 2017
August 29th, 2017 - Wyn Staheli
Performance Measurement Codes for Chiropractic: Although there are hundreds of Performance Measurement (PM) services and events, only two may be reported for chiropractors for the 2017 reporting year. Pain Assessment and Follow-Up 131 ENCOUNTER: 90791, 90792, 92002, 92004, 92012, 92014, 92507, 92508, 92526, 96116, 96118, 96150, 96151, 97161, 97162, 97163, 97164, 97165, 97166, 97167, ...
VA Patient-Centered Community Care and Veterans Choice Program: Worth it for Providers?
August 23rd, 2017 - Jared Staheli
As the opportunities for providers outside the VA system expand in order to meet demand, you may be interested in offering services to veterans and the VA, if you are not already. With overwhelming bipartisan support, the opportunities are not likely to abate, but are those opportunities worth it for ...