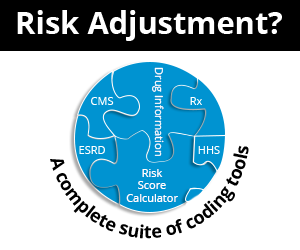 Neck: Supple
June 30th, 2017 - Shannon DeConda
0 Votes -

Sign in

to vote or comment.
---
I am allowed the opportunity, through our wonderful NAMAS members and bootcamp and conference attendees, to educate all walks of auditors and compliance professionals. These include not just compliance auditors and divisions in healthcare, but also auditors on the carrier side. As I do, I see the good fights on both sides and have come to the realization that I believe everyone is missing one piece, and that is at some point in time we all need to realize that whether a carrier auditor or physician advocate auditor- we are ALL working to reduce fraud, waste and abuse. That being said, we must all network together, cross-train, and encourage a common core understanding.
I begin the tip this way because I do find it necessary to call out our good friends at NGS Medicare. Today, I was on the NGS website researching and was specifically reviewing an Ask -the-Contractor Teleconference from 09/28/16 and ran across a very interesting response to a question.
13. The questions I have involve E&M scoring and documentation. Which organ system can credit be given for "Neck Supple"?
Answer: "Neck supple" can count as a body area, but to count as an organ system, the comment would need to describe 'ear, nose, mouth and throat'
I must tell you that when I read that, I thought I must have read it wrong - let me try again. But no, I read it right.
Why in the world would the first go-to organ system for 'neck supple' be ENT? I realize the throat is there, but if a provider is examining the throat, he is going to have to scope it because he cannot see a thing through the skin. Maybe it could also be to indicate the lack of nuchal signs in a patient with ENT complaints, suggesting that they don't have meningitis, but truly puzzling that NGS would be promoting ENT for 'neck supple'.
Neck is a body area of course and not an organ system, and therefore useless in and of itself in 1995 Guidelines, but also remember that if the findings represent an organ system then we are good to go as we can use the findings of the organ system and count that organ system. What the true response from NGS should have been for this question is this:
"Neck: supple" may count as a Musculoskeletal finding because the term 'supple' (found via Google) is Bending and moving easily and gracefully; flexible.
Why am I troubled by this and making a big deal? Because this is now PUBLISHED GUIDANCE on the NGS website. Every coder and auditor under NGS jurisdiction will now say that 'Neck: supple' is ALWAYS ENT because NGS says so. NGS should update this to say that this finding COULD represent ENT and this would be much more appropriate.
The point here is that any of us - MAC, education, consultant, auditors and all of us that are educating others, publishing information or creating curriculum - are tasked with providing thorough and complete guidance and should always separate 'opinion' and our own personal 'interpretation' from the actual published rules that are at best vague and ambiguous.
###
Questions, comments?
If you have questions or comments about this article please contact us. Comments that provide additional related information may be added here by our Editors.
Latest articles: (any category)
Act Now on CMS Proposal to Cover Acupuncture for Chronic Low Back Pain
July 17th, 2019 - Wyn Staheli, Director of Research
Now is the time to comment on a proposal to cover acupuncture for chronic low back pain. This comment period is the part of the HHS response to the opioid crisis. You only have until August 14th to officially comment.
Denial Management is Key to Profitability
July 15th, 2019 - Wyn Staheli, Director of Research
A recent article by Modern Medicine cited a report by Becker's Hospital Review which stated that it costs approximately $118 per claim to resolve a claim denial. Granted, these were hospital claims, but the process is essentially the same for outpatient services. In fact, you could say it is...
Q/A: Do I Use 7th Character A for all Sprain/Strain Care Until MMI?
July 15th, 2019 - Wyn Staheli, Director of Research
Question: It is in regards to the Initial and Subsequent 7th digit (A and D) for sprains and strains. Recently, I have been told that I should continue with the A digit until the patient has reached Maximum Medical Improvement (MMI) and then switch over to the D place holder. Is ...
The Importance of Medical Necessity
July 9th, 2019 - Marge McQuade, CMSCS, CHCI, CPOM
ICD-10-CM codes represent the first line of defense when it comes to medical necessity. Correctly chosen diagnosis codes support the reason for the visit as well as the level of the E/M services provided. The issue of medical necessity is one of definitions and communication. What is obvious to the ...
When Can You Bill Orthosis Components Separately?
July 9th, 2019 - Wyn Staheli, Director of Research
Othoses often have extra components. When can you bill those components separately? For example, can you bill for a suspension sleeve (L2397) with a knee orthosis (e.g., L1810)?
Q/A: Can I Put the DC's NPI in Item Number 24J for Massage Services?
July 8th, 2019 - Wyn Staheli, Director of Research
Question: Are there scenarios in which it is acceptable to put the DC's NPI in box 24j for massage services? Answer: While the answer to this is yes, it is essential to understand that there are very limited scenarios. In most cases, Item Number 24J is only for the NPI of the individual ...
Will the New Low Level Laser Therapy Code Solve Your Billing Issues?
July 8th, 2019 - Wyn Staheli, Director of Research
Low level laser therapy (LLLT), also known as cold laser therapy, is a form of phototherapy which uses a device that produces laser beam wavelengths, typically between 600 and 1000 nm and watts from 5–500 milliwatts (mW). It is often used to treat the following: Inflammatory conditions (e.g., Rheumatoid Arthritis, Carpal ...