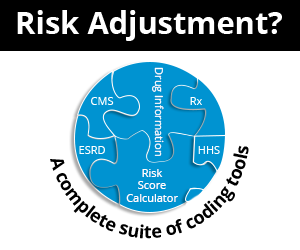 Audits/Auditing - Articles
A United Approach
June 14th, 2019 - Namas
A United Approach As auditors, we all have a different perspective when evaluating documentation. It would be unreasonable to think that we all view things the same way. In my opinion, differing perspectives are what makes a great team because you can coalesce on a particular chart, work it through and ...
What Medical Necessity Tools Does Find-A-Code Offer?
June 13th, 2019 - Aimee Wilcox, CPMA, CCS-P, CST, MA, MT, Director of Content
Find-A-Code is a great resource for individuals working in all aspects of healthcare, from providers and ancillary staff to the attorneys and payers who assess and critique the documentation supporting the services performed. When recently asked what tools Find-A-Code has to help support medical necessity, our response was, "We provide many resources ...
What to Look for When Auditing Smoking Cessation Services
May 24th, 2019 - NAMAS
What to Look for When Auditing Smoking Cessation Services
Q/A: I'm Being Audited? Is There a Documentation Template I can use?
April 29th, 2019 - Wyn Staheli, Director of Research
Question: Our Medicare contractor is auditing claims with 98942. Do you have any suggestions for a template for documentation to warrant the use of 98942? Answer: When you submit a claim with code 98942 you are stating that you have determined that it was medically necessary to adjust all 5 of ...
What is Medical Necessity and How Does Documentation Support It?
April 23rd, 2019 - Aimee Wilcox, CPMA, CCS-P, CMHP, CST, MA, MT
We recently fielded the question, "What is medical necessity and how do I know if it's been met?" The AMA defines medical necessity as: It is important to understand that while the AMA provides general guidance on what they consider medically necessary services, these particular coding guidelines are generic and may be ...
Prepayment Review Battle Plan
April 8th, 2019 - Wyn Staheli, Director of Research
Any type of payer review can create some headaches for providers and cause problems for a healthcare office. Even for a practice that has taken administrative steps to try and prevent a prepayment review, it can still happen. A prepayment review means that you must include documentation WITH your claim. ...
Type of Bill Code Structure (2018-08-30)
March 20th, 2019 - Find-A-Code
The UB-04 claim form (also known as CMS 1450) is the standard facility and residential claim form used to report health claims. The Type of Bill is reported in Block No. 4 of the UB04 claim form. Type of bill codes are four-digit codes that describe the type of bill a ...
Understanding NCCI Edits
February 20th, 2019 - Aimee Wilcox, CPMA, CCS-P, CMHP, CST, MA, MT
Medicare creates and maintains the National Correct Coding Initiative (NCCI) edits and NCCI Policy Manual, which identify code pair edits. When performed on the same patient, on the same day, and by the same provider, the secondary code is considered an integral part of the primary code, and payment for ...
2018 Salary Survey
January 28th, 2019 - NAMAS
NAMAS needs your help in capturing salary information for 2018 and developing standards for the industry. This is the information that YOU as an auditor need to share with your employer! Everyone who participates will be entered into a drawing for a chance to win one of many prizes! One winner ...
How to Report Co-Surgeons Using Modifier 62
January 23rd, 2019 - Aimee Wilcox, CPMA, CCS-P, CMHP, CST, MA, MT
Modifier 62 is appended to surgical claims to report the need for the skills of two surgeons (co-surgeons) to perform a procedure, with each surgeon performing a distinct part of the same procedure, during the same surgical session. An easy way to explain this is to visualize a patient requiring cervical fusion where ...
Prior years: (click bar to view articles)
Article categories