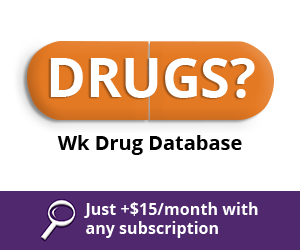 To Disclose or Not to Disclose… That is the Question
June 29th, 2017 - Sean Weiss
0 Votes -

Sign in

to vote or comment.
---
The biggest questions I receive these days are in regard to handling potential overpayments regarding internal or external audits is whether or not the errors constitute a self-disclosure protocol. The short answer is, avoid this process unless you have verifiable fraudulent activity to report. Section 1128J(d) of the Act created an express duty to refund and report Medicare and Medicaid overpayments "by the later of" 60days after the overpayment was "identified" or the date the cost report is due. ... The Final Rule only applies to overpayments from traditional Medicare- Parts A & B.
The rule includes very specific language regarding a specific aspect of the process including the "Look-back Period" and what it means to "Identify" an overpayment. Below we can take a closer look at these:
"Look-back Period"
The Final Rule regarding retained overpayments settled on a 6-year look-back period. The 6-year look- back is not retroactive, and will be effective March 14, 2016 (See 81 Fed. Reg. at 7671).CMS also included language concerning re-openings under the Final Rule in 42 C.F.R. § 405.980(c)(4), which has been extended to 6 years as well and are limited to re-openings by the provider or supplier under 42 C.F.R. § 401.305 (See 81 Fed. Reg. at 7673).
"Identify"
The Final Rule sets out CMS's decision that providers have an obligation to exercise "reasonable diligence" through "timely, good faith investigation of credible information." (81 Fed. Reg. at 7662). CMS clarified that this means both proactive and reactive reviews of Medicare billing - merely auditing based on compliance hotline calls or issues raised by staff is insufficient (See id. at 7664).
The 60-day clock does not start running until after the reasonable diligence period has concluded, which may take "at most 6 months from receipt of credible information, absent extraordinary circumstances." (81 Fed Reg at 7662). The Final Rule acknowledges that complex investigations, like a Stark Law violation, that are referred to the CMS Voluntary Self-Referral Disclosure Protocol, fall within this "extraordinary circumstances" category.
An overpayment is not "identified" until the amount of the refund has been "quantified." (See id. at 7661). That means an 8-month period - 6 months for timely investigation plus 60 days for reporting and returning of the overpayment. Failing to make reasonable diligence efforts, including failure to conduct diligence with all deliberate speed after obtaining the information, may result in the provider or supplier knowingly retaining an overpayment because it acted in reckless disregard or deliberate ignorance of whether it received such an overpayment (See id. at 7659). That overpayment liability can, in turn, result in Federal false claims act liability under 31 U.S.C. § 3729(a)(1)(G) as "reverse" false claims.
The majority of issues our clients are dealing with from the results of either an internal or external audit is what to do with potential or partial overpayments. The fact is almost 99% of what a practice finds are "one-off" errors that can be handled via a corrected claims process. The guidelines do require any errors identified during an audit to be further expanded to ensure it is not a systemic issue and are limited to only the error identified.
Below is guidance on handling a Medicare overpayment.
Medicare Overpayments
Overpayments are Medicare funds that a provider or beneficiary has received in excess of the amount actually allowed payable under the Medicare statute and regulations. Once a determination of an overpayment has been made, the amount of the overpayment is a debt owed to the United States Government or its Medicare contractors.
Unsolicited / Voluntary Refund Disclaimer
According to CMS (Centers for Medicare & Medicaid Services) Medicare Program Integrity Manual, Publication 100-08, Chapter 4, §4.16, acceptance of a voluntary refund in no way affects or limits the rights of the Federal Government, or any of its agencies or agents, to pursue any appropriate criminal, civil, or administrative remedies arising from these or any other claims.
Discovery of an Overpayment
An overpayment may be discovered in one of the following ways:
Part B
The beneficiary or the provider may find the payment error;

A contractor employee may discover the overpayment during a review process;

A medical director's decision may result in identification of an overpayment; or

A claims processing department may identify an overpayment while processing subsequent claims.
Notifying Medicare of an Overpayment
If you believe that an overpayment has been made, you can notify Medicare in one of the three ways listed below. Regardless of how you notify Medicare of the overpayment, you must provide the following information:
Provider name and number

Beneficiary's HIC (Health Insurance

Claim) number(s)

Claim number(s)

Reason for overpayment

Amount of overpayment

Method of repayment

Copy of the primary insurance Explanation of Benefits (MSP (Medicare Secondary Payer) situations only)

Whether or not you have a Corporate Integrity Agreement with the OIG (Office Inspector General)

Whether or not you are participating in an OIG Self-Disclosure Protocol
Unsolicited Return of Money
'Unsolicited' means you identified the overpayment and are voluntarily returning the money before a refund is requested. Send a personal check for the specific overpayment amount, do not return the Medicare check. Complete the "Return of Monies to Medicare" form (8322-1 for Part A or 8322 for Part B or FP171 for IHS (Indian Health Services) Part A or IHS Part B) and send the check to the appropriate address listed on the form. In order to process your payment more efficiently, a separate check should be issued for each provider that was overpaid. You will be contacted if it cannot be determined why the payment was sent or if there is missing information needed for processing. CMS defines patient name, HIC, claim number, and DOS as required information to be submitted with voluntary refunds, and if this information is not supplied or cannot be determined based on the information provided, appeal rights will NOT be afforded to the provider.
Partial Refund
If you identify a partial amount that needs returned to Medicare (e.g. due to a corrected place of service), we recommend that you follow the instructions above instead of sending a voluntary refund to Medicare. Providers cannot reduce an overpayment amount due because they found an underpayment.
###
Questions, comments?
If you have questions or comments about this article please contact us. Comments that provide additional related information may be added here by our Editors.
Latest articles: (any category)
Q/A: How Many Diagnosis Codes do I use?
April 15th, 2019 - Wyn Staheli, Director of Research
Question: My patient has a lot of chronic conditions. Do I need to include all these on the claim? I know that I can have up to 12 diagnoses codes on a single claim. What if I need more than that? Answer: More is not always better. You only need to ...
Watch out for People-Related 'Gotchas'
April 15th, 2019 - Wyn Staheli, Director of Research
In Chapter 3 — Compliance of the ChiroCode DeskBook, we warn about the dangers of disgruntled people (pages 172-173). Even if we think that we are a wonderful healthcare provider and office, there are those individuals who can and will create problems. As frustrating as it may be, there are ...
Q/A: What do I do When a Medicare Patient Refuses to Sign an ABN?
April 8th, 2019 - Wyn Staheli, Director of Research
Question: What do I do when a Medicare patient refuses to sign an ABN? Answer: That depends on whether the patient is still demanding to have/receive the service/supply. If they aren't demanding the service, then there is no need to force the issue. Just make sure that you still have an ...
Prepayment Review Battle Plan
April 8th, 2019 - Wyn Staheli, Director of Research
Any type of payer review can create some headaches for providers and cause problems for a healthcare office. Even for a practice that has taken administrative steps to try and prevent a prepayment review, it can still happen. A prepayment review means that you must include documentation WITH your claim. ...
Looking Ahead - Changes in Dentistry!
April 3rd, 2019 - Christine Taxin
In the next 10 years, what is the biggest change dentistry will experience? FW: We all know healthcare in the U.S. is changing rapidly. Dentistry is no exception. My opinion is that several big changes are forthcoming. Most often, I think about changes that benefit patients and/or providers. Here are three ...
Q/A: I Submitted a Claim to the VA and it's Being Denied. Why?
April 1st, 2019 - Wyn Staheli, Director of Research
I submitted a claim to the VA and it's being denied. Why? There are several reasons why your claim might be denied by the Veterans Administration (VA). However, without more information about the claim itself (e.g., services billed), we can only provide the following general information about the VA and chiropractic ...
Corrections and Updates
April 1st, 2019 - Wyn Staheli, Director of Research
One constant in our industry is change. Policies change, contracts change, and there are updates. Also, people aren't perfect and mistakes can be made. So this article will cover a variety of topics. Published Articles We appreciate feedback from our valued customers. We have received feedback regarding two of our articles which ...