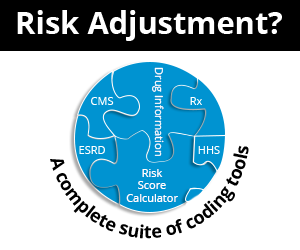 Why Get Into Medical Billing?
March 22nd, 2013 - Debra Sanders
0 Votes -

Sign in

to vote or comment.
---
I am asked alot or read alot where people want to get into medical billing. Some have gone to school and some haven't. Either way, there is more to it than just saying, I want to do that. I've been in this field for over 15 yrs and still learn something new every day. I even learn something I thought I knew and then had to back up and change my opinion or idea of what I thought it was.
When I first started out, I thought, oh my, this is simple. I printed the claims out, pulled the notes, attached them and wala. Out in the mail they went. Then the longer I stayed in it, things changed and then I had to learn these new set of rules. Medicare rules, other carrier rules, coding, modifiers, how to do appeals, what an AR was and how to work it. How to be organized and to get in that maximum reimbursement. And just when I thought I was level with everything, my boat got tipped. I finally came to the realization many years ago that there is no end to learning, it is constant and it's daily. There is no one set of rules and things will always continue to change. So if you have a hard time accepting change, then this is not the field for you.
So why am I still in this field? Well, it is challening, it is rewarding in accomplishments, it definitely prevents your brain from going dead because it's always exercised. And well, I just love being a top biller because it shows I've made a lot of accomplishments. I'm open to learning new knowledge and I know how to do research and get the job done. Yes, that's a good feeling. I'm not wealthy but only because I did't want to expand that far out but I know it can be done. So kudos to those that have over come the trials and tribulations and made it to the very top, kudos to you all!
So what would be my first suggestion if you want to get into this field? Well, go to school, if you can. Or even if you can't, maybe consider looking for part-time work so you can get some hands on experience. And if you do get that job, ask questions and really learn. And I'm not talking about finding out where the shoe sales are. I'm talking about really learning and picking their brains as to what they do and sponge up some of that billing knowledge to make sure it's the field you want to get into. Or, it may only be a stepping stone. Either way, ask questions, learn something new every day and focus forward.
Between the people you meet at work and the friends on the forums, there is no reason why you can't figure something out. And all you really need is, determination and a thirst to learn more. So start now, ask those questions you may have been afraid to ask before. I know I wished I would have asked alot of questions alot sooner, it would have saved me time. Good luck everyone, you've actually picked a really exciting field. And if you strive to succeed and constantly improve and learn, then yes, you can earn a good living. So good luck to those that are on the verge of making that decision because you won't regret it! So get off here and start learning those modifiers, cpts, icd-9/icd-10, ncci, oig and all that other valuable information that will help you make it to the top!
###
Questions, comments?
If you have questions or comments about this article please contact us. Comments that provide additional related information may be added here by our Editors.
Latest articles: (any category)
Act Now on CMS Proposal to Cover Acupuncture for Chronic Low Back Pain
July 17th, 2019 - Wyn Staheli, Director of Research
Now is the time to comment on a proposal to cover acupuncture for chronic low back pain. This comment period is the part of the HHS response to the opioid crisis. You only have until August 14th to officially comment.
Denial Management is Key to Profitability
July 15th, 2019 - Wyn Staheli, Director of Research
A recent article by Modern Medicine cited a report by Becker's Hospital Review which stated that it costs approximately $118 per claim to resolve a claim denial. Granted, these were hospital claims, but the process is essentially the same for outpatient services. In fact, you could say it is...
Q/A: Do I Use 7th Character A for all Sprain/Strain Care Until MMI?
July 15th, 2019 - Wyn Staheli, Director of Research
Question: It is in regards to the Initial and Subsequent 7th digit (A and D) for sprains and strains. Recently, I have been told that I should continue with the A digit until the patient has reached Maximum Medical Improvement (MMI) and then switch over to the D place holder. Is ...
The Importance of Medical Necessity
July 9th, 2019 - Marge McQuade, CMSCS, CHCI, CPOM
ICD-10-CM codes represent the first line of defense when it comes to medical necessity. Correctly chosen diagnosis codes support the reason for the visit as well as the level of the E/M services provided. The issue of medical necessity is one of definitions and communication. What is obvious to the ...
When Can You Bill Orthosis Components Separately?
July 9th, 2019 - Wyn Staheli, Director of Research
Othoses often have extra components. When can you bill those components separately? For example, can you bill for a suspension sleeve (L2397) with a knee orthosis (e.g., L1810)?
Q/A: Can I Put the DC's NPI in Item Number 24J for Massage Services?
July 8th, 2019 - Wyn Staheli, Director of Research
Question: Are there scenarios in which it is acceptable to put the DC's NPI in box 24j for massage services? Answer: While the answer to this is yes, it is essential to understand that there are very limited scenarios. In most cases, Item Number 24J is only for the NPI of the individual ...
Will the New Low Level Laser Therapy Code Solve Your Billing Issues?
July 8th, 2019 - Wyn Staheli, Director of Research
Low level laser therapy (LLLT), also known as cold laser therapy, is a form of phototherapy which uses a device that produces laser beam wavelengths, typically between 600 and 1000 nm and watts from 5–500 milliwatts (mW). It is often used to treat the following: Inflammatory conditions (e.g., Rheumatoid Arthritis, Carpal ...