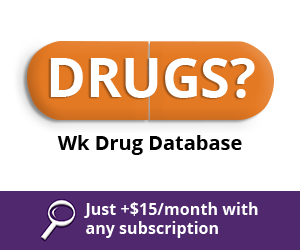 Billing - Articles
VA: How UCR Charges are Determined
November 20th, 2019 - Chris Woolstenhulme, QCC, CMCS, CPC, CMRS
How does the VA determine charges billed to third party payers for Veterans with private health insurance? According to the VA. "38 C.F.R 17.101 stipulates the basic methodology by which VA bills third party insurance carriers. In order to generate a charge for medical services, VA establishes reasonable charges for five ...
Medical Insurance Coverage for TMJ Disorders (TMD)
November 19th, 2019 - Christine Taxin
It is agreed that TMJ disorders should be covered by insurance. There are often questions whether it is covered by medical insurance or dental insurance and where the line is that separates coverage.Medical Insurance typically is the primary insurance for TMJ disorders. The reason is that joints are found anywhere ...
Q/A: Q/A: How do I Code a Procedure for the Primary Insurance so the Secondary Can Get Billed?
November 19th, 2019 - Wyn Staheli, Director of Research
Question: How do you modify a code submitted to the primary insurance company to let them know it is not covered by them so you can bill to a secondary?
And Then There Were Fees...
November 11th, 2019 - Chris Woolstenhulme, QCC, CMCS, CPC, CMRS
Find-A-Code offers fees and pricing for just about everything, this article will address two of some of the most common payment systems with CMS. (OPPS) -Outpatient Medicare Outpatient Prospective Payment System. (MPFS)- Medicare Physician Fee Schedule The Fees section on each code page is determined on the type of services...
Are you providing TMD treatment and having a hard time receiving payment from Medical? Take a look at the law for your state!
November 3rd, 2019 - Christine Taxin
TM TREATMENT AND THIRD PARTY INSURANCE COVERAGEMinnesota, in 1987, became the first state to adopt legislation requiring health insurance policies issued within the state to include coverage for the diagnosis and treatment of temporomandibular (TMD) joint disorders and craniomandibular (CMD) disorders on the same basis as other joint disorders. At ...
Medically Unlikely Edits (MUEs): Unlikely, But Not Always Impossible
October 18th, 2019 - Namas
Medically Unlikely Edits (MUEs) were created by the Centers for Medicare & Medicaid Services (CMS) to help lower the error rate for paid Part B claims. MUEs are the maximum units of a HCPCS or CPT code that a provider would bill under most circumstances for the same patient on ...
2020 Official ICD-10-CM Coding Guideline Changes Are Here!
October 1st, 2019 - Wyn Staheli, Director of Research
It's that time of year for offices to get ready for the ICD-10-CM code revisions. As part of that process, it's also good to know what is going on with the ICD-10-CM Official Guidelines for Coding and Reporting. In the examples listed below, strikeout text is deleted and highlighted text ...
Medical ID Theft
August 16th, 2019 - Namas
Medical ID Theft "So, do you guys think you can do something with that?" John asked angrily at our first meeting with him in August 2017 as he slammed a stack of medical bills, EOBs and collection letters - three inches high - down in front of my partner and I. ...
The Slippery Slope For CDI Specialists
August 2nd, 2019 - Namas
Who knew that when Jack & Jill when up the hill to fetch a pail of water, they would have to ensure that in order to keep the level of water the same on the way back down, they would need to both support the pail. Many of you in this industry are ...
Q/A: How do I Bill Mobile Clinic Services?
July 29th, 2019 - Evan Gwilliam DC, MBA, BS, CPC, CCPC, CPC-I, QCC, MCS-P, CPMA, CMHP, AAPC Fellow
Question: I have a part time mobile clinic. I travel to treat patients at their homes. Are there special considerations when billing for these encounters?
The Facts of Critical Care
July 19th, 2019 - Namas
Critical care services remain to not only be an area of confusion for providers, coders, and auditors, but also a constant target for the carriers for audit. We can sit back and look at critical care and think of all of the ways the code descriptor and/or use could be ...
Act Now on CMS Proposal to Cover Acupuncture for Chronic Low Back Pain
July 17th, 2019 - Wyn Staheli, Director of Research
Now is the time to comment on a proposal to cover acupuncture for chronic low back pain. This comment period is the part of the HHS response to the opioid crisis. You only have until August 14th to officially comment.
5 Ways to Minimize HIPAA Liabilities
July 12th, 2019 - BC Advantage
Last year was historic for HIPAA enforcement. The HHS Office of Civil Rights collected a record $23.5 million in settlements and judgments against providers guilty of HIPAA violations. To avoid becoming part of that unwanted statistic, it's important to pay extra close attention to five key areas of HIPAA vulnerability. Take ...
The Importance of Medical Necessity
July 9th, 2019 - Marge McQuade, CMSCS, CHCI, CPOM
ICD-10-CM codes represent the first line of defense when it comes to medical necessity. Correctly chosen diagnosis codes support the reason for the visit as well as the level of the E/M services provided. The issue of medical necessity is one of definitions and communication. What is obvious to the ...
Q/A: Can I Put the DC's NPI in Item Number 24J for Massage Services?
July 8th, 2019 - Wyn Staheli, Director of Research
Question: Are there scenarios in which it is acceptable to put the DC's NPI in box 24j for massage services? Answer: While the answer to this is yes, it is essential to understand that there are very limited scenarios. In most cases, Item Number 24J is only for the NPI of the individual ...
Don't Let Your QPro Certification(s) Expire! Your Certifications Matter!
June 20th, 2019 - Chris Woolstenhulme, QCC, CMCS, CPC, CMRS
Hello QPro Members, Just a friendly reminder!                                                                                        ...
How to Properly Report Monitoring Patients Taking Blood-thinning Medications
June 18th, 2019 - Wyn Staheli, Director of Research
Codes 93792 and 93792, which were added effective January 1, 2019, have specific guidelines that need to be followed. This article provides some guidance and tips on properly reporting these services.
A United Approach
June 14th, 2019 - Namas
A United Approach As auditors, we all have a different perspective when evaluating documentation. It would be unreasonable to think that we all view things the same way. In my opinion, differing perspectives are what makes a great team because you can coalesce on a particular chart, work it through and ...
What Medical Necessity Tools Does Find-A-Code Offer?
June 13th, 2019 - Aimee Wilcox, CPMA, CCS-P, CST, MA, MT, Director of Content
Find-A-Code is a great resource for individuals working in all aspects of healthcare, from providers and ancillary staff to the attorneys and payers who assess and critique the documentation supporting the services performed. When recently asked what tools Find-A-Code has to help support medical necessity, our response was, "We provide many resources ...
How to Code Ophthalmologic Services Accurately
June 6th, 2019 - Aimee Wilcox, CPMA, CCS-P, CST, MA, MT, Director of Content
Have you ever tried to quickly recall the elements required to support a comprehensive ophthalmologic exam versus an intermediate one? Make coding decisions quickly by creating a cheat sheet containing vital information that allows you to quickly select the right code. According to Article A19881 which was published in 2004 and ...
Auditing Hospitalist Services
May 31st, 2019 - Namas
Auditing Hospitalist Services The inpatient side of coding and auditing can be enormously complex, with many more moving parts than are typically found in the outpatient setting. In this audit tip, we will discuss a few of the challenges that come with auditing one of the most important players in the ...
Noting "Noncontributory" for Past Medical, Family, Social History - Is It Acceptable?
May 29th, 2019 - Aimee Wilcox, CPMA, CCS-P, CST, MA, MT, Director of Content
Is "noncontributory" really an unacceptable word to describe a patient whose family history doesn't have any bearing on the condition being evaluated and treated today?
An Update on the DHS OIG's Effort to Combat Fraud & Abuse
May 17th, 2019 - Namas
An Update on the DHS OIG's Effort to Combat Fraud & Abuse Every year, the Department of Health and Human Services (DHS) Office of Inspector General (OIG) is required by law to release a report detailing the amounts deposited and appropriated to the Medicare Trust Fund, and the source of such ...
Spotlight: QPro Blogs
May 14th, 2019 - Brittney Murdock, QCC, CMCS, CPC
Look for important tips and updates for the medical industry on the QPro Blog! The link to the blog is available from the Medical page under the Industries tab. Use the search bar to look up topics and specialties. View the blogs page here. ...
Prioritize Your Patient's Financial Experience
May 13th, 2019 - Wyn Staheli, Director of Research
For many years, the ChiroCode DeskBook has emphasized the need for providers to firmly establish the patient's financial responsibility through clear communication. We even created a "Patient Financial Responsibility Acknowledgment Form" to help providers with this process. Lately, the lack of pricing transparency has been in the news and even ...
Q/A: Two Payers Both Paid the Claim. Who Gets the Refund?
May 13th, 2019 - Wyn Staheli, Director of Research
Question We have a personal injury situation where we submitted a claim was sent to the patient's auto policy carrier who refused payment. We then submitted it to her other insurance. Eventually, both companies paid her claims. Her auto paid at full value, and her secondary paid at a reduced rate ...
Spotlight: UCR and Workers Comp Fees
May 1st, 2019 - Brittney Murdock, QCC, CMCS, CPC
Access Usual, Customary, and Reasonable (UCR) rates and National Unadjusted Workers Compensation rates for your geographic area! Rates are displayed in a table as well as a graph for comparison with Medicare billed and Medicare allowed. UCR and Workers Comp Fees are available as an add on to any subscription...
Medicare Revises Their Appeals Process
April 29th, 2019 - Wyn Staheli, Director of Research
On April 12, 2019, Medicare announced that there will be some changes to their appeals process effective June 13, 2019. According to the MLN Matters release (see References), the following policy revisions in the Medicare Claims Processing Manual (MCPM), Chapter 29 are taking place: The policy on use of electronic signatures Timing ...
Coverage for Hearing Aids and Auditory Implants
April 23rd, 2019 - Brandon Dee Leavitt QCC, CMCS, CPC, EMT
For hearing impairment, Medicare is firm in its stance on when it will and will not cover hearing correction. In the PUB 100-02 Medicare Benefit Policy Manual, Chapter 16, Medicare cites the Social Security Act by explaining:  "..."hearing aids or examination for the purpose of prescribing, fitting, or changing hearing aids" ...
Auditing Chiropractic Services
April 22nd, 2019 - By Evan M. Gwilliam, DC MBA BS CPC CCPC CPC-I QCC MCS-P CPMA CMHP AAPC Fellow Clinical Director, PayDC Chiropractic EHR Software President, Gwilliam Consulting LLC drgwil@gmail.com
Chiropractic is unique from other types of health care and auditors need to be aware of the nuances of this field. Chiropractic has become the focus of more and more audits as doctors seem to struggle to create records that properly support the care provided to the patient throughout the entire episode.
Q/A: What's Wrong with the Diagnoses on my Claim?
April 22nd, 2019 - Wyn Staheli, Director of Content
Question: I got a denial on my claim and it said the problem was with the diagnoses codes that I used. I used M54.15 and M79.2. I don't understand why this is a problem.
Q/A: How Many Diagnosis Codes do I use?
April 15th, 2019 - Wyn Staheli, Director of Research
Question: My patient has a lot of chronic conditions. Do I need to include all these on the claim? I know that I can have up to 12 diagnoses codes on a single claim. What if I need more than that? Answer: More is not always better. You only need to ...
Prepayment Review Battle Plan
April 8th, 2019 - Wyn Staheli, Director of Research
Any type of payer review can create some headaches for providers and cause problems for a healthcare office. Even for a practice that has taken administrative steps to try and prevent a prepayment review, it can still happen. A prepayment review means that you must include documentation WITH your claim. ...
Prolonged Services
March 29th, 2019 - Namas
Prolonged Services I find in my own audit reviews that the prolonged service code set is often mistreated: they are avoided and not used even when the scenario supports them, or they get overused and improperly documented. Prolonged services are used in conjunction with all types of Evaluation and Management (E/M) ...
Q/A: How do we Know Which Codes a Payer Will Allow?
March 22nd, 2019 - Wyn Staheli, Director of Research
How do we know which codes a payer will allow? The best way to determine the codes (CPT, ICD-10-CM and HCPCS) allowed by a payer is to review their payer policy. While it is good to know the official guidelines (e.g., ICD-10-CM Official Guidelines for Coding and Reporting, AMA Guidelines, Medicare ...
The Impact of Medical Necessity on High Level E/M Services
March 21st, 2019 - Aimee Wilcox, CPMA, CCS-P, CST, MA, MT, Director of Content
I was recently asked the question, "Does 99233 require documentation of a past medical, family, and/or social history (PFSH)?" The quick answer is, "it depends." Code 99233 has the following minimal component requirement: Subsequent inpatient E/M encounters can meet the code level requirement either by component scoring & medical necessity or time & medical necessity. ...
Type of Bill Code Structure (2018-08-30)
March 20th, 2019 - Find-A-Code
The UB-04 claim form (also known as CMS 1450) is the standard facility and residential claim form used to report health claims. The Type of Bill is reported in Block No. 4 of the UB04 claim form. Type of bill codes are four-digit codes that describe the type of bill a ...
Voluntary Repayments
March 8th, 2019 - Namas
Should you volunteer to repay money from Medicare or other federal healthcare programs if you believe they were the result of errors on your end? The penalties for not doing so could be severe. Under the Federal False Claims Act, if retained overpayments can be shown to be to false ...
Q/A: Can you Help me Understand the New Medicare Insurance Cards?
March 7th, 2019 - Wyn Staheli, Director of Research
As many of you are aware, CMS began issuing new Medicare identification cards last year which required the replacement of social security numbers with a new Medicare Beneficiary Identifier (MBI). All cards have now been mailed out and patient's should have the new cards when they come in. Currently, we are in the transition period until January 2020.
Spotlight: Click-A-Dex Tool
March 4th, 2019 - Brittney Murdock, QCC, CMCS, CPC
Another popular search tool is our index system Click-A-Dex Tool. Click-A-Dex is formatted like the indexing in a code book, this is a quick and easy tool for an enhanced index search. Simply start typing in the desired search, once you type in your desired condition, the results will show...
Comprehensive Search
March 4th, 2019 - Brittney Murdock, QCC, CMCS, CPC
There are several ways to search a diagnosis code, however the comprehensive search is the easiest and quickest way to find the ICD-10-CM you are looking for. Typing a word or keyword into the comprehensive search, many terms have a Click-A-Search solution to help you drill down to the nearest...
Medicare Physician Fee Schedule Indicators
March 4th, 2019 - Brittney Murdock, QCC, CMCS, CPC
Many denials can be avoided when you understand how a payer looks at a code. Find-A-Code puts a lot of this information all on one page. Under Additional Code Information on CPT codes you will find a lot of questions can be answered. In addition to the global policy, uniform...
UnitedHealthcare to Discontinue Coverage of Consultations
March 4th, 2019 - Wyn Staheli, Director of Research
In United Healthcare's March provider bulletin, they announced that beginning on June 1, 2019, they will be phasing out coverage of consultation services (99241-99255).
Medicare Supplemental Policies (MediGap) and Extremity Adjustments
February 25th, 2019 - Wyn Staheli, Director of Research
The nice thing about MediGap policies is that they pay for some of the healthcare costs that an original Medicare plan (Part B) does not cover. So when a patient has Medicare and a Medicare supplement (MediGap) and their condition is related to an extremity (a noncovered service), Medicare must ...
Separately Report a "Separate Procedure" with Confidence
February 22nd, 2019 - Namas
Many procedures in the CPT® code book are designated "separate procedures," but that doesn't mean you can report those procedures separately in every case. First, you must consider other procedures performed during the same encounter. "Separate" Might Not Mean What You Think It Does You can always identify a designated separate procedure by the inclusion of "(separate ...
Q/A: What's the Difference Between Q5 and Q6 for a Substitute Provider?
February 22nd, 2019 - Wyn Staheli, Director of Research
It is important to understand that modifiers Q5 and Q6 are not interchangeable. So when do you use each of them?
Understanding NCCI Edits
February 20th, 2019 - Aimee Wilcox, CPMA, CCS-P, CMHP, CST, MA, MT
Medicare creates and maintains the National Correct Coding Initiative (NCCI) edits and NCCI Policy Manual, which identify code pair edits. When performed on the same patient, on the same day, and by the same provider, the secondary code is considered an integral part of the primary code, and payment for ...
Consent for CT Scan - Women
February 19th, 2019 - Christine Taxin
The ADA has forms in over 26 lanuages available to purchase. You also need specific forms for all of the procedures. Even working with patients who are pregnant needs to have a consent with a specialty and collaboration with medical providers. I am showing you one of the forms...
Coding Medicare Initial Preventive Physical Exams (IPPE)
February 12th, 2019 - Aimee Wilcox, CPMA, CCS-P, CST, MA, MT, Director of Content
The Medicare Initial Preventive Physical Exam (IPPE), also commonly referred to as the "Welcome to Medicare Physical", may seem daunting to many, but when broken out to identify the requirements is fairly straightforward. Purpose An IPPE helps the Medicare beneficiary (the patient) get to know their healthcare provider at a time when they ...
BC Advantage Now Offering Q-Pro CEUs!
February 5th, 2019 - Find-A-Code
We are excited to announce BC Advantage is now offering Q-Pro CEUs! It is now even easier to get your QPro CEUs and stay current with BC Advantage: offering news, CEUs, webinars and more. BC Advantage is the largest independent resource provider in the industry for Medical Coders, Medical Billers,...
QPro - Medical Certifications
January 23rd, 2019 - Chris Woolstenhulme, QCC, CMCS, CPC, CMRS
QPro (Qualified Professionals) is a member support system dedicated to enhancing coding and management through certification for healthcare coders and managers. Through increased knowledge of coding principles, changes in coding policies, and the experiences of fellow coders and managers in resolving office challenges, QPro members confidently code for maximum and ...
Check out our New Topic Pages!
January 17th, 2019 - Kristy Richie
We have created subject-specific landing pages with tools and resources for your convenience.  We understand how important your time is so we added another layer of organization to our site.  Check out our State pages for information on Workers Comp, Medicare, Medicaid and more... TOPIC pages are accessible at the top of every page on the ...
Prior years: (click bar to view articles)
Article categories