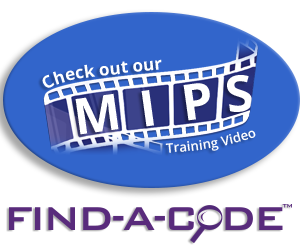 Dual Medicare-Medicaid Billing Problems
July 12th, 2018 - Wyn Staheli, Director of Research
0 Votes -

Sign in

to vote or comment.
---
It is important to keep in mind that Medicaid is run at a state level so there can be some differences when it comes to coverage. However, the rules regarding balance billing of covered services is set at the federal level. The law states (emphasis added):
A state plan must provide that the Medicaid agency must limit participation in the Medicaid program to providers who accept, as payment in full, the amounts paid by the agency plus any deductible, coinsurance or copayment required by the plan to be paid by the individual. - 42 CFR § 447.15 Acceptance of State payment as payment in full
According to this law (above), the only amounts you could collect from the patient for covered services, are the Medicare allowed deductible, coinsurance, and/or copayment. However, according to Medi-Cal's Provider guidelines, you cannot do that. It states "Providers must not bill the recipient for private insurance cost-sharing amounts such as deductibles, coinsurance or copayments…" Bottom line: you must carefully review your state law. Balance billing covered charges is always illegal.
Another important thing to check is whether or not the patient is enrolled in the Qualified Medicare Beneficiary (QMB) program. This is critical because if they are, it is illegal to bill them for any cost sharing (i.e., co-pays, deductibles, or co-insurance) on covered charges. You may bill Medicaid for these costs, but coverage is determined at the state level. Even if you are not enrolled as a Medicaid provider, you cannot bill the patient for these amounts. CMS recently released a MLN Matters (SE1128) on this subject because it is such a problem. CLICK HERE to learn more about the QMB program.
So the next question is, what do you do about noncovered charges?
When services are not covered by Medicaid (e.g., they exceed frequency limitations, considered experimental), a healthcare provider is allowed to enter into a written agreement with the patient where the patient agrees to pay out-of-pocket for the services. This written agreement is like the ABN for Medicare noncovered services. It must be completed on a Medicaid-approved form (click here to see Montana's form), and be signed and dated by both the provider and patient BEFORE services are provided. Utah's agreement is called "AGREEMENT OF FINANCIAL RESPONSIBILITY- MEDICAID" and Montana's is called "CUSTOM AGREEMENT FOR MEDICAID NON-COVERED SERVICES." Just do an internet search on "Medicaid non covered services waiver form" and include your state and you should be able to find yours.
Be aware that states can have additional requirements regarding noncovered services. For example, according to the Utah Medicaid Provider Manual, you may bill the patient for noncovered services only when all of the following limited circumstances are met:
A. The provider has an established policy for billing all patients for services not covered by a third party. (The charge cannot be billed only to Medicaid patients.)
B. The patient is advised prior to receiving a non-covered service that Medicaid will not pay for the service.
C. The patient agrees to be personally responsible for the payment.
D. The agreement is made in writing between the provider and the patient, which details the service and the amount to be paid by the patient.
Regardless of the state in which you reside, healthcare providers are required to let their patients know when a service is not covered by Medicaid BEFORE providing that service. Look up "non-covered services" in your state Medicaid provider manual to make sure you have all your bases covered.
###
Questions, comments?
If you have questions or comments about this article please contact us. Comments that provide additional related information may be added here by our Editors.
Latest articles: (any category)
The Importance of Medical Necessity
July 9th, 2019 - Marge McQuade, CMSCS, CHCI, CPOM
ICD-10-CM codes represent the first line of defense when it comes to medical necessity. Correctly chosen diagnosis codes support the reason for the visit as well as the level of the E/M services provided. The issue of medical necessity is one of definitions and communication. What is obvious to the ...
When Can You Bill Orthosis Components Separately?
July 9th, 2019 - Wyn Staheli, Director of Research
Othoses often have extra components. When can you bill those components separately? For example, can you bill for a suspension sleeve (L2397) with a knee orthosis (e.g., L1810)?
Q/A: Can I Put the DC's NPI in Item Number 24J for Massage Services?
July 8th, 2019 - Wyn Staheli, Director of Research
Question: Are there scenarios in which it is acceptable to put the DC's NPI in box 24j for massage services? Answer: While the answer to this is yes, it is essential to understand that there are very limited scenarios. In most cases, Item Number 24J is only for the NPI of the individual ...
Will the New Low Level Laser Therapy Code Solve Your Billing Issues?
July 8th, 2019 - Wyn Staheli, Director of Research
Low level laser therapy (LLLT), also known as cold laser therapy, is a form of phototherapy which uses a device that produces laser beam wavelengths, typically between 600 and 1000 nm and watts from 5–500 milliwatts (mW). It is often used to treat the following: Inflammatory conditions (e.g., Rheumatoid Arthritis, Carpal ...
Q/A: Do I Really Need to Have an Interpreter?
July 1st, 2019 - Wyn Staheli, Director of Research
Question: I heard that I need to have an interpreter if someone who only speaks Spanish comes into my office. Is this really true? Answer: Yes! There are both state and federal laws that need to be considered. The applicable federal laws are: Title VI of the Civil Rights Act of 1964, Americans with Disabilities ...
Rules for Rendering Unproven, Investigational or Experimental Procedures
July 1st, 2019 - Brandy Brimhall, CPC, CMCO, CCCPC, CPCO, CPMA
If you haven't reviewed your state guidelines or taken a recent look at third-party payer policies on unproven, investigational or experimental procedures, now is the perfect time to make sure you're up to speed with this important information. Most providers are surprised to see commonly used devices or techniques listed ...
2018 Medicare Improper Payment Report Shows Slight Improvement but There's Still Work to be Done
June 27th, 2019 - Wyn Staheli, Director of Research
The Medicare Improper Payment Report for 2018 is not a measurement of fraud. Rather, it is an estimate of the claims paid by Medicare which did not meet Medicare coverage, coding, and billing rules. The estimated Medicare FFS payment accuracy rate (claims paid correctly) from July 1, 2016 through June 30, 2017, was 91.9 percent. ...