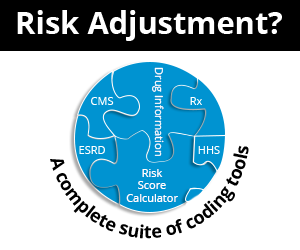 Medicaid - Articles
Dual Medicare-Medicaid Billing Problems
July 12th, 2018 - Wyn Staheli, Director of Research
It is important to keep in mind that Medicaid is run at a state level so there can be some differences when it comes to coverage. However, the rules regarding balance billing of covered services is set at the federal level. The law states (emphasis added): A state plan must provide ...
Medicaid Reviews
February 23rd, 2017 - Wyn Staheli
All federal healthcare programs are required to implement programs to prevent and reduce provider fraud, waste, and abuse and this includes the Medicaid program. Two groups work in conjunction with the Centers for Medicare and Medicaid Services (CMS) and the Office of the Inspector General (OIG): the Medicaid Integrity Program (MIP) works at ...
Medicaid EHR Incentive
February 6th, 2017 - Wyn Staheli
The Medicare and Medicaid incentive programs are different. The Medicare EHR incentive program has been incorporated into the new Quality Payment Program (QPP). However, providers may be unaware that there is still a Medicaid EHR incentive program. The time period for signing up for the Medicaid EHR incentive program ended in 2016. ...
Government Healthcare Programs
September 17th, 2016 - Wyn Staheli
The Department of Health and Human Services (HHS) oversees all government health care programs. They are administered by various agencies such as the Centers for Medicare & Medicaid Services (CMS), the Veterans Administration (VA) and even at the state level. Here are the basic government programs: Medicare Federal Workers' Compensation Military and Veterans Medicaid Federal ...
Article categories