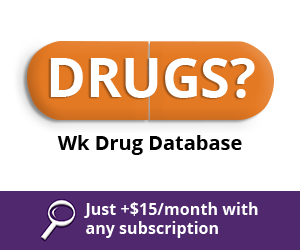 CPT® Coding - Articles
Q/A: I'm Being Audited? Is There a Documentation Template I can use?
April 29th, 2019 - Wyn Staheli, Director of Research
Question: Our Medicare contractor is auditing claims with 98942. Do you have any suggestions for a template for documentation to warrant the use of 98942? Answer: When you submit a claim with code 98942 you are stating that you have determined that it was medically necessary to adjust all 5 of ...
What is Medical Necessity and How Does Documentation Support It?
April 23rd, 2019 - Aimee Wilcox, CPMA, CCS-P, CMHP, CST, MA, MT
We recently fielded the question, "What is medical necessity and how do I know if it's been met?" The AMA defines medical necessity as: It is important to understand that while the AMA provides general guidance on what they consider medically necessary services, these particular coding guidelines are generic and may be ...
CPT Announces 2021 E/M Changes
April 23rd, 2019 - Aimee Wilcox, CPMA, CCS-P, CMHP, CST, MA, MT
In 2018, Medicare announced their plans for revamping the Evaluation and Management coding structure and was met with a rapid response from the medical community, including the AMA and many other organizations. As a result, the Medicare changes implemented in 2019 were mostly documentation-related changes that generally benefited providers but were not ...
Auditing Chiropractic Services
April 22nd, 2019 - By Evan M. Gwilliam, DC MBA BS CPC CCPC CPC-I QCC MCS-P CPMA CMHP AAPC Fellow Clinical Director, PayDC Chiropractic EHR Software President, Gwilliam Consulting LLC drgwil@gmail.com
Chiropractic is unique from other types of health care and auditors need to be aware of the nuances of this field. Chiropractic has become the focus of more and more audits as doctors seem to struggle to create records that properly support the care provided to the patient throughout the entire episode.
Auditing Ophthalmology and Optometry Exams
April 19th, 2019 - Namas
Auditing Ophthalmology and Optometry Exams If you work in an ophthalmology group or audit ophthalmology then you are most likely aware of the caveats that exist in this specialty. Ophthalmology and Optometry practitioners can select from either the E/M code set or the Ophthalmologic exam code set. Having this knowledge in ...
Q/A: I Submitted a Claim to the VA and it's Being Denied. Why?
April 1st, 2019 - Wyn Staheli, Director of Research
I submitted a claim to the VA and it's being denied. Why? There are several reasons why your claim might be denied by the Veterans Administration (VA). However, without more information about the claim itself (e.g., services billed), we can only provide the following general information about the VA and chiropractic ...
Corrections and Updates
April 1st, 2019 - Wyn Staheli, Director of Research
One constant in our industry is change. Policies change, contracts change, and there are updates. Also, people aren't perfect and mistakes can be made. So this article will cover a variety of topics. Published Articles We appreciate feedback from our valued customers. We have received feedback regarding two of our articles which ...
Spinal Cord Stimulator Used for Chronic Pain
April 1st, 2019 - Chris Woolstenhulme, QCC, CMCS, CPC, CMRS
Chronic pain is a condition that can be diagnosed on its own or diagnosed as a part of another condition. When coding chronic pain, there is no time frame defining when pain becomes chronic pain; the provider's documentation should be used to guide the use of these codes. ICD-10-CM Diagnosis Codes ...
Prolonged Services
March 29th, 2019 - Namas
Prolonged Services I find in my own audit reviews that the prolonged service code set is often mistreated: they are avoided and not used even when the scenario supports them, or they get overused and improperly documented. Prolonged services are used in conjunction with all types of Evaluation and Management (E/M) ...
How to Report Imaging (X-Rays) of the Thumb
March 18th, 2019 - Aimee Wilcox, CPMA, CCS-P, CMHP, CST, MA, MT
If you've ever taken piano lessons, you know that the thumb is considered the first finger of the hand. Anatomically, it is also referred to as the first phalanx (finger). However, when you are coding an x-ray of the thumb, images are captured of the thumb, hand, wrist, and all ...
Date of Service Reporting for Radiology Services
March 7th, 2019 - Wyn Staheli, Director of Research
Providers need to ensure that they are reporting radiology dates of service the way the payer has requested. Unlike other many other professional services which only have one date of service (DOS), radiology services can span multiple dates. Medicare requirements may differ from professional organization recommendations.
Spotlight: GLOBAL Periods
March 4th, 2019 - Brittney Murdock, QCC, CMCS, CPC
A global period is a period of time starting with a surgical procedure and ending some period of time after the procedure. Many surgeries have a follow-up period during which charges for normal post- operative care are bundled into the global surgery fee. Global surgery is not restricted to hospital...
Medicare Physician Fee Schedule Indicators
March 4th, 2019 - Brittney Murdock, QCC, CMCS, CPC
Many denials can be avoided when you understand how a payer looks at a code. Find-A-Code puts a lot of this information all on one page. Under Additional Code Information on CPT codes you will find a lot of questions can be answered. In addition to the global policy, uniform...
UnitedHealthcare to Discontinue Coverage of Consultations
March 4th, 2019 - Wyn Staheli, Director of Research
In United Healthcare's March provider bulletin, they announced that beginning on June 1, 2019, they will be phasing out coverage of consultation services (99241-99255).
Billing Guidelines for Repositioning
March 4th, 2019 - Wyn Staheli, Director of Research
Code 95992 has some very limited payer payment guidelines which need to be understood for proper reimbursement. Many payer policies consider this service bundled with Evaluation and Management Services, therefore, it would not be separately payable if there was an E/M service performed on the same date. Some providers have reported having trouble ...
Separately Report a "Separate Procedure" with Confidence
February 22nd, 2019 - Namas
Many procedures in the CPT® code book are designated "separate procedures," but that doesn't mean you can report those procedures separately in every case. First, you must consider other procedures performed during the same encounter. "Separate" Might Not Mean What You Think It Does You can always identify a designated separate procedure by the inclusion of "(separate ...
Understanding NCCI Edits
February 20th, 2019 - Aimee Wilcox, CPMA, CCS-P, CMHP, CST, MA, MT
Medicare creates and maintains the National Correct Coding Initiative (NCCI) edits and NCCI Policy Manual, which identify code pair edits. When performed on the same patient, on the same day, and by the same provider, the secondary code is considered an integral part of the primary code, and payment for ...
Proposed Rule: Expanded Telemedicine Benefits for Medicare Advantage Beneficiaries
February 14th, 2019 - Aimee Wilcox
Telemedicine continues its rise, with new technologies allowing for better communication and access to more aspects of healthcare than ever before. Each year Medicare has made strides, albeit small strides, in their telemedicine coverage while commercial payers continue to make great strides, constantly improving and expanding telemedicine service offerings to ...
Q/A: Do Digital X-rays Have Their Own Codes?
February 7th, 2019 - Wyn Staheli, Director of Research
Question Are you aware if digital x-ray of the spine requires a different code than plain x-ray? If so, where can I find the information specific to digital x-ray codes? Answer There are no separate codes for digital x-rays. However, there may be modifiers that are required to be submitted with the usual ...
Clinical Staff vs Healthcare Professional
February 5th, 2019 - Chris Woolstenhulme, QCC, CMCS, CPC, CMRS
State scope of practice laws and regulations will help determine who is considered Clinical staff and Other qualified Health Care professionals.  Physician or other qualified healthcare professionals:  Must have a State license, education training showing qualifications as well as facility privileges.  Examples of Qualified Healthcare professionals: (NOTE: this list is not all-inclusive, please refer to your payer ...
BC Advantage Now Offering Q-Pro CEUs!
February 5th, 2019 - Find-A-Code
We are excited to announce BC Advantage is now offering Q-Pro CEUs! It is now even easier to get your QPro CEUs and stay current with BC Advantage: offering news, CEUs, webinars and more. BC Advantage is the largest independent resource provider in the industry for Medical Coders, Medical Billers,...
Q/A: Can I Bill a Review of X-Rays?
February 1st, 2019 - Wyn Staheli, Director of Research & Aimee Wilcox, CPMA, CCS-P, CMHP, CST, MA, MT
It is not unusual for a healthcare provider to review x-rays taken and professionally read by another entity. Questions arise regarding how to bill this second review. It is essential to keep in mind that the global (complete) service of taking an x-ray is composed of both a professional and ...
Physical Therapy Caps Q/A
February 1st, 2019 - Wyn Staheli, Director of Research
Question: How do I code it so that PT services in a chiropractic office don't count against their PT visit max? Is there a way to code claims so that they are considered chiropractic only? But still get compensated enough? We have been running into some issues as of late ...
Q/A: Which Code Should I Use for a Lab Interpretation Fee?
January 24th, 2019 - Evan M. Gwilliam DC MBA BS CPC CCPC QCC CPC-I MCS-P CPMA CMHP
Question Which code should I use for a lab interpretation fee? Specifically, I have ordered a female hormone saliva test, and would like to charge a fee for time spent on the interpretation and consult. Answer This type of service generally does not involve a third party, so it may be acceptable to ...
New Genetic Test for Severe Inherited Conditions
January 3rd, 2019 - Aimee Wilcox, CPMA, CCS-P, CMHP, CST, MA, MT
For 2019 a new code has been introduced (81443) which represents genetic testing for 15 genes associated with severe, inherited conditions. The results of this test may be used to identify carrier status during prenatal genetic counseling, confirm a clinical diagnosis, or identify at-risk family members for the following severe ...
Welcome 2019 CPT Codes!
January 3rd, 2019 - Chris Woolstenhulme, QCC, CMCS, CPC, CMRS
The AMA has released the New, Revised and Deleted CPT codes these are currently available on Find-A-Code. View the entire list of changes on the CODE tab and select CPT. Be sure to review all of the changes effective January 01, 2019. 168 New Codes 72 Deleted Code 51 Revised Codes Here are ...
Prior years: (click bar to view articles)
Article categories