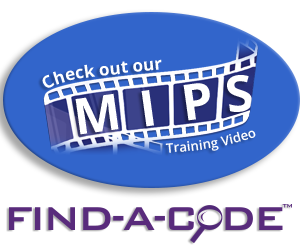 Visual Field Examination
August 10th, 2016 - Chris Woolstenhulme, CPC, CMRS
0 Votes -

Sign in

to vote or comment.
---
The following information from one Medicare payer includes indications and limiatations of coverage as well as Medical Necessity standards for visual field examinations.
92081 Visual field examination, unilateral or bilateral, with interpretation and report; limited examination (eg, tangent screen, Autoplot, arc perimeter, or single stimulus level automated test, such as Octopus 3 or 7 equivalent)
92082 Visual field examination, unilateral or bilateral, with interpretation and report; intermediate examination (eg, at least 2 isopters on Goldmann perimeter, or semiquantitative, automated suprathreshold screening program, Humphrey suprathreshold automatic diagnostic test, Octopus program 33)
92083 Visual field examination, unilateral or bilateral, with interpretation and report; extended examination (eg, Goldmann visual fields with at least 3 isopters plotted and static determination within the central 30 deg, or quantitative, automated threshold perimetry, Octopus program G-1, 32 or 42, Humphrey visual field analyzer full threshold programs
30-2, 24-2, or 30/60-2)
The visual field is the area within which objects may be seen when the eye is fixed. To standardize testing, several automated and computerized perimeters are available. However, manual perimeters are also utilized.

Visual field examinations will be considered medically reasonable and necessary under any of the following conditions:
The patient has inflammation or disorders of the eyelids potentially affecting the visual field.
The patient has a documented diagnosis of glaucoma.
Please note: stabilization or progression of glaucoma can be monitored only by a visual field examination, and the frequency of such examinations is dependent on the variability of intraocular pressure measurements (e.g., progressive increases despite treatment indicate a worsening condition), the appearance of new hemorrhages, and progressive cupping of the optic nerve.
The patient is a glaucoma suspect as evidenced by an increase in intraocular pressure, asymmetric intraocular measurements of greater than 2-3 mm Hg between the two eyes, or has optic nerves suspicious for glaucoma which may be manifested as asymmetrical cupping, disc hemorrhage, or an absent or thinned temporal rim.
The patient has a documented disorder of the optic nerve,theneurologic visual pathway, or retina.
Please note: patients with a previously diagnosed retinal detachment do not need a pretreatment visual field examination. Additionally, patients with an established diagnosed cataract do not need a follow-up visual field unless other presenting symptomatology is documented. In patients about to undergo cataract extraction, who do not have glaucoma and are not glaucoma suspects, a visual field is not indicated.
The patient has had a recent intracranial hemorrhage, an intracranial mass, or a recent measurement of increased intracranial pressure with or without visual symptomatology.
The patient has a recently documented occlusion and/or stenosis of cerebral and precerebral arteries, a recently diagnosed transient cerebral ischemia, or giant cell arteritis.
The patient is having an initial workup for buphthalmos, congenital anomalies of the posterior segment, or congenital ptosis.
The patient has inflammation or disorders of the orbit, potentially affecting the visual field.
The patient has sustained a significant eye injury.
The patient has an unexplained visual loss which may be described as "trouble seeing" or "vision going in and out."
The patient has a pale or swollen optic nerve documented by a visual exam of recent origin.
The patient is having some new functional limitations which may be due to visual field loss (e.g., reports by family that patient is running into things).
Thepatientisbeingevaluatedinitiallyformacular degeneration or has experienced central vision loss resulting in vision measured at or below 20/70. Please note:repeatedexaminationsforadiagnosisofmacular degeneration or an experienced central vision loss are not necessary unless changes in vision are documented or to evaluate the results of a surgical intervention.
The patient is receiving or has completed treatment of a high-risk medication that may cause visual side effects (e.g., a patient on plaquenil may develop retinopathy).
– Visual Field Examination (L33766)
###
Questions, comments?
If you have questions or comments about this article please contact us. Comments that provide additional related information may be added here by our Editors.
Latest articles: (any category)
Don't Let Your QPro Certification(s) Expire! Your Certifications Matter!
June 20th, 2019 - Chris Woolstenhulme, QCC, CMCS, CPC, CMRS
Hello QPro Members, Just a friendly reminder!                                                                                        ...
How to Properly Report Monitoring Patients Taking Blood-thinning Medications
June 18th, 2019 - Wyn Staheli, Director of Research
Codes 93792 and 93792, which were added effective January 1, 2019, have specific guidelines that need to be followed. This article provides some guidance and tips on properly reporting these services.
A United Approach
June 14th, 2019 - Namas
A United Approach As auditors, we all have a different perspective when evaluating documentation. It would be unreasonable to think that we all view things the same way. In my opinion, differing perspectives are what makes a great team because you can coalesce on a particular chart, work it through and ...
Documentation of E/M services for Neurology (Don't Forget the Cardiology Element)
June 13th, 2019 - Chris Woolstenhulme, QCC, CMCS, CPC, CMRS
According to Neurology Clinical Practice and NBIC, the neurologic exam is commonly lacking in documentation due to the extensive requirements needed to capture the appropriate revenue. With the lack of precise documentation, it results in a lower level of E/M than that which is more appropriate, which can cost a physician a lot ...
Medicare Now Reimburses for Remote Monitoring Services (G2010)
June 13th, 2019 - Aimee Wilcox, CPMA, CCS-P, CST, MA, MT, Director of Content
Medicare's 2019 Final Rule approved HCPCS code G2010 for reimbursement, which allows providers to be paid for remote evaluation of images or recorded video submitted to the provider (also known as "store and forward") to establish whether or not a visit is required. This allows providers to get paid for ...
Now is Your Chance to Speak Up! Tell CMS What You Think!
June 13th, 2019 - Chris Woolstenhulme, QCC, CMCS, CPC, CMRS
CMS is asking for your input, we all have ideas on how we would change healthcare documentation requirements and get rid of the burdensome requirements and regulations if it were up to us, so go ahead, speak up! Patients over Paperwork Initiative is being looked at to help significantly cut ...
Spotlight: Anatomy Images
June 13th, 2019 - Brittney Murdock, QCC, CMCS, CPC
When viewing CPT codes, Find-A-Code offers detailed anatomy images and tables to help with coding. For example 28445 offers a table with information to assist classification of gustilo fractures: Click on the image preview from the code information page to expand the image.