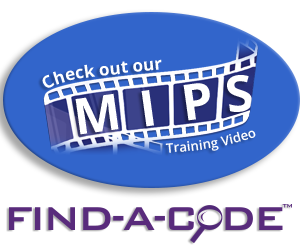 Ophthalmology - Articles
Preventive Medicine: Glaucoma Screening
May 9th, 2018 - Find-A-Code™
Preventive Medicine Topics Page Glaucoma Screening Procedure Codes G0117: Glaucoma screening for high risk patients furnished by an optometrist or ophthalmologist G0118: Glaucoma screening for high risk patient furnished under the direct supervision of an optometrist or ophthalmologist ICD-10-CM G0117-G0118: Z13.5 Frequency G0117-G0118: Once a year Additional information G0117-G0118 Coverage as is indicated with ...
Visual Field Examination
August 10th, 2016 - Chris Woolstenhulme, CPC, CMRS
The following information from one Medicare payer includes indications and limiatations of coverage as well as Medical Necessity standards for visual field examinations. 92081 Visual field examination, unilateral or bilateral, with interpretation and report; limited examination (eg, tangent screen, Autoplot, arc perimeter, or single stimulus level automated test, such as Octopus 3 or ...
Article categories