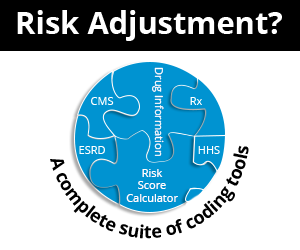 The Range of Motion Conundrum
June 7th, 2018 - Gregg Friedman, DC, CCSP
0 Votes -

Sign in

to vote or comment.
---
As both a chiropractor for 31 years and one who reviews a lot of medical records for the medicolegal arena and has been teaching documentation for many years, the range of motion question comes up frequently. Although we used to get reimbursed very well for a specific range of motion code back in the 90's, it's pretty much disappeared from insurance reimbursement, other than for personal injury cases. Even other record reviewers get this one wrong, so I'll keep this as simple as possible.
There is a specific CPT code for Range of Motion Measurements – 95851 (Range of motion measurements and report (separate procedure); each extremity (excluding hand) or each trunk section (spine)). The long-standing problem with this code has been, if it's performed and billed on the same visit as your ortho/neuro exam, which was billed as an E/M code, insurers and reviewers will usually deny the 95851 code, accusing you of the dreaded "unbundling" error. The problem is…they're WRONG.
The insurer's position is that range of motion is part of your ortho/neuro exam, for which you billed an E/M code. They're partially correct. The insurers love to refer back to the 1997 Documentation Guidelines for Evaluation & Management Services. When reviewing the Musculoskeletal section, it says, "Assessment of range of motion with notation of any pain (e.g., straight leg raising), crepitation or contracture." In other words, the doctor can simply perform a visual assessment of range of motion, noting pain, or a palpatory assessment of range of motion, noting crepitation or contracture. There is no mention of measuring range of motion.
In order to properly bill the 95851 code, it requires 2 items: actual measurements (not an eyeball estimate) and a written report. That's it. The code is billed in units for each extremity (excluding hand) and each trunk section (spine). If you have a diagnosis related to the cervical OR lumbar spine, and you measure one OR the other, you would bill the code with one unit. If you have diagnoses related to the cervical AND lumbar spine, and you measure BOTH cervical and lumbar ranges of motion, you would bill the code with two units.
I've been measuring range of motion on patients for more than 20 years, and have billed the 95851 code the entire time, usually on the same visit as the ortho/neuro exam, so I bill the E/M code AND the 95851 code for measured range of motion. I always send my records with the bill and include a report for the range of motion measurements. Like many others, I've had the code denied by auto carriers.
But I fight it – every time.
And I've won – every time. In fact, all I have ever had to do was to speak with the adjuster and tell them I'm appealing the denial. They reply, "Let me take a look – Oh, yes, I see you sent in a written report. I'll go ahead and send payment." If you try that and it doesn't go quite as easily for you, I would send them a copy of the 1997 Documentation Guidelines (https://www.cms.gov/Outreach-and-Education/Medicare-Learning-Network-MLN/MLNProducts/downloads/referenceii.pdf), page 32, along with my earlier explanation of "noting pain, crepitation or contracture."
If they still don't cave to your brilliance, I send them a copy of a letter I received from the AMA CPT Information Services back in 2004, in which the coding consultant wrote, "Code 95851 identifies manual or computerized range of motion measurements. This service requires that an actual measurement is performed. Statements regarding range of motion do not qualify as provision of a range of motion procedure as identified by code 95851-95852. The above services require provision of a distinct report identifying the results of the testing procedures performed." The AMA consultant goes on to say, "However, if a separate distinctly identifiable evaluation and management (E/M) service is provided in addition to these services, then it would be appropriate to report a separate E/M code. In this circumstance, modifier 25 is appended to the appropriate level E/M service code to identify that service as a significant, separately identifiable E/M performed in addition to the 95831-95834/95851-95852 services."
But there's a catch.
If your plan is to do these measurements just to jack your PI bill up some more, we'll figure that out. We'll challenge you as to "how did it change your treatment plan?" Many doctors who bill this code document little to nothing as to how it affected their treatment plan. It should be included in your measurable goals. You should document if the range of motion limitations are improving or not with your treatment, and, if not, what will you change in your treatment. Without that, we've got you by the, um…inclinometer. Speaking of that, if you want to measure the spine, use dual inclinometers. For the extremities, use a goniometer. Period. Those are the standards, like 'em or not.
If you have any questions or want to yell at me (other medicolegal reviewers most likely) or even if you want a copy of the letter from the AMA, just e-mail me at drgregg@thebulletproofchiro.com.
###
Questions, comments?
If you have questions or comments about this article please contact us. Comments that provide additional related information may be added here by our Editors.
Latest articles: (any category)
A 2020 Radiology Coding Change You Need To Know
February 10th, 2020 - Aimee Wilcox, CPMA, CCS-P, CST, MA, MT, Director of Content
The radiology section of the 2020 CPT© has 1 new, 18 revised, and 14 deleted codes. Interestingly, six of the 14 deleted codes were specific to reporting single-photon computerized tomographic (SPECT) imaging services of the brain, heart, liver, bladder, and others. If your organization reports radiology services, it is...
Documenting telephone calls at your dental practice is just as important as documenting patient visits.
February 4th, 2020 - Christine Taxin
Documenting telephone calls at your dental practice is just as important as documenting patient visits. Similar to other documentation, the common rule when it comes to call documentation is that if it is not documented, it did not happen. Therefore, every clinically relevant telephone call should be documented. Clinically relevant calls ...
CPT 10-Year Historical Content - Now Available!
January 22nd, 2020 - Find-A-Code
Did You Know? We now offer Historical CPT Content in 2-year, 5-year, or 10-year options! Utilize access to specific CPT historical data for previous years using rules effective at that specific time. If you've added UCR fees to your account, you can use Historical CPT Content to view UCR fees from ...
Inadequate Exclusion Screenings Could Put Your Practice at Risk
January 21st, 2020 - Wyn Staheli, Director of Research
Exclusion screenings require far more than just checking a name on a federal database at the time you are hiring someone. Far too many providers don't realize that in order to meet compliance requirements, there is MUCH more involved. There are actually over 40 exclusion screening databases/lists that need to be checked.
Q/A: How do we Bill Massage Services?
January 21st, 2020 - Wyn Staheli, Director of Research
Question: We are adding a massage therapist soon and have some questions about billing their services.
Billing for Telemedicine in Chiropractic
January 14th, 2020 - Evan M. Gwilliam DC MBA BS CPC CCPC QCC CPC-I MCS-P CPMA CMHP
Many large private payers recognize the potential cost savings and improved health outcomes that telemedicine can help achieve, therefore they are often willing to cover it. While there are several considerations, there could be certain circumstances where telemedicine might apply to chiropractic care.
Non-Surgical Periodontal Treatment
January 14th, 2020 - Christine Taxin
AAP treatment guidelines stress that periodontal health should be achieved in the least invasive and most cost-effective manner. This is often accomplished through non-surgical periodontal treatment.Non-surgical periodontal treatment does have its limitations. When it does not achieve periodontal health, surgery may be indicated to restore periodontal health.SCALING AND ROOT PLANINGScaling ...