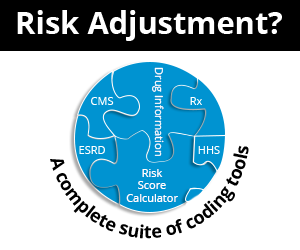 Modifiers - Articles
Medically Unlikely Edits (MUEs): Unlikely, But Not Always Impossible
October 18th, 2019 - Namas
Medically Unlikely Edits (MUEs) were created by the Centers for Medicare & Medicaid Services (CMS) to help lower the error rate for paid Part B claims. MUEs are the maximum units of a HCPCS or CPT code that a provider would bill under most circumstances for the same patient on ...
Q/A: How Do I Bill a House Call?
September 30th, 2019 - Wyn Staheli, Director of Research
Question If a provider makes a house call to/for a patient, is there a way that it is represented on the claim form? A modifier, or something else? Answer Modifiers are not used to identify that a service was performed in the patient's home. However, other modifier rules must be followed (e.g., modifier GP ...
Vaccine Administration - When The Right Vaccine Code is Not Enough
September 30th, 2019 - Chris Woolstenhulme, QCC, CMCS, CPC, CMRS
Understanding how to apply immunization administration codes properly will support correct reimbursement for vaccinations. Reporting the right vaccine code alone is not enough to guarantee proper billing. The majority of the time, providers can charge for the vaccine/product as well as the administration of the vaccine; always consult your payer ...
Understanding Payment Indicators
August 19th, 2019 - Chris Woolstenhulme, QCC, CMCS, CPC, CMRS
Understanding how payment works with Medicare payment indicators and the impact a modifier has on payment is vital to pricing. Even if you are not billing Medicare, most carriers follow Medicare's policies for participating and non-participating rules.  Here is an article from Regence on their policy statement, describing the rules ...
Q/A: I Billed 2 Units of L3020 and Claim was Denied. Why?
August 13th, 2019 - Brandy Brimhall, CPC, CMCO, CCCPC, CPCO, CPMA
Question: We billed 2 units of L3020 but were denied for not using the right modifiers. What should we do? Answer: Rather than submitting two units of the L3020 to indicate that the patient one orthotic for each foot, you would need to use modifiers identifying left foot and right foot. Appropriate coding ...
Q/A: Do I Use 7th Character A for all Sprain/Strain Care Until MMI?
July 15th, 2019 - Wyn Staheli, Director of Research
Question: It is in regards to the Initial and Subsequent 7th digit (A and D) for sprains and strains. Recently, I have been told that I should continue with the A digit until the patient has reached Maximum Medical Improvement (MMI) and then switch over to the D place holder. Is ...
How to Properly Report Monitoring Patients Taking Blood-thinning Medications
June 18th, 2019 - Wyn Staheli, Director of Research
Codes 93792 and 93792, which were added effective January 1, 2019, have specific guidelines that need to be followed. This article provides some guidance and tips on properly reporting these services.
Q/A: For Physical Therapy Claims, What is the Correct Modifier Order?
May 27th, 2019 - Wyn Staheli, Director of Research
Question Page 116 of the 2019 ChiroCode Deskbook shows examples for Medicare modifiers. Is this the specific order for the modifiers to be entered? Our practice management software system is advising the GP or GY should be used as Modifier 1 and not as Mod 2 or Mod 3. Also, it shows the ...
Q/A: I Submitted a Claim to the VA and it's Being Denied. Why?
April 1st, 2019 - Wyn Staheli, Director of Research
I submitted a claim to the VA and it's being denied. Why? There are several reasons why your claim might be denied by the Veterans Administration (VA). However, without more information about the claim itself (e.g., services billed), we can only provide the following general information about the VA and chiropractic ...
Spinal Cord Stimulator Used for Chronic Pain
April 1st, 2019 - Chris Woolstenhulme, QCC, CMCS, CPC, CMRS
Chronic pain is a condition that can be diagnosed on its own or diagnosed as a part of another condition. When coding chronic pain, there is no time frame defining when pain becomes chronic pain; the provider's documentation should be used to guide the use of these codes. ICD-10-CM Diagnosis Codes ...
How to Report Imaging (X-Rays) of the Thumb
March 18th, 2019 - Aimee Wilcox, CPMA, CCS-P, CMHP, CST, MA, MT
If you've ever taken piano lessons, you know that the thumb is considered the first finger of the hand. Anatomically, it is also referred to as the first phalanx (finger). However, when you are coding an x-ray of the thumb, images are captured of the thumb, hand, wrist, and all ...
Billing Guidelines for Repositioning
March 4th, 2019 - Wyn Staheli, Director of Research
Code 95992 has some very limited payer payment guidelines which need to be understood for proper reimbursement. Many payer policies consider this service bundled with Evaluation and Management Services, therefore, it would not be separately payable if there was an E/M service performed on the same date. Some providers have reported having trouble ...
Separately Report a "Separate Procedure" with Confidence
February 22nd, 2019 - Namas
Many procedures in the CPT® code book are designated "separate procedures," but that doesn't mean you can report those procedures separately in every case. First, you must consider other procedures performed during the same encounter. "Separate" Might Not Mean What You Think It Does You can always identify a designated separate procedure by the inclusion of "(separate ...
Q/A: What's the Difference Between Q5 and Q6 for a Substitute Provider?
February 22nd, 2019 - Wyn Staheli, Director of Research
It is important to understand that modifiers Q5 and Q6 are not interchangeable. So when do you use each of them?
Understanding NCCI Edits
February 20th, 2019 - Aimee Wilcox, CPMA, CCS-P, CMHP, CST, MA, MT
Medicare creates and maintains the National Correct Coding Initiative (NCCI) edits and NCCI Policy Manual, which identify code pair edits. When performed on the same patient, on the same day, and by the same provider, the secondary code is considered an integral part of the primary code, and payment for ...
Detection by Nucleic Acid (DNA or RNA) - Amplified Probe Technique
February 13th, 2019 - Chris Woolstenhulme, QCC, CMCS, CPC, CMRS
This question was asked on the following lab codes used for testing during pregnancy. "Can the codes below be billed together? 87491- 59, 87591-59. 87081, 87150." YES- CPT code 87081 is used when a specific pathogen is suspected and is appropriate. YES- (X2) 87150 is used for culture, typing, and identification by nucleic ...
Coding Medicare Initial Preventive Physical Exams (IPPE)
February 12th, 2019 - Aimee Wilcox, CPMA, CCS-P, CST, MA, MT, Director of Content
The Medicare Initial Preventive Physical Exam (IPPE), also commonly referred to as the "Welcome to Medicare Physical", may seem daunting to many, but when broken out to identify the requirements is fairly straightforward. Purpose An IPPE helps the Medicare beneficiary (the patient) get to know their healthcare provider at a time when they ...
Q/A: Do Digital X-rays Have Their Own Codes?
February 7th, 2019 - Wyn Staheli, Director of Research
Question Are you aware if digital x-ray of the spine requires a different code than plain x-ray? If so, where can I find the information specific to digital x-ray codes? Answer There are no separate codes for digital x-rays. However, there may be modifiers that are required to be submitted with the usual ...
Q/A: Can I Bill a Review of X-Rays?
February 1st, 2019 - Wyn Staheli, Director of Research & Aimee Wilcox, CPMA, CCS-P, CMHP, CST, MA, MT
It is not unusual for a healthcare provider to review x-rays taken and professionally read by another entity. Questions arise regarding how to bill this second review. It is essential to keep in mind that the global (complete) service of taking an x-ray is composed of both a professional and ...
Physical Therapy Caps Q/A
February 1st, 2019 - Wyn Staheli, Director of Research
Question: How do I code it so that PT services in a chiropractic office don't count against their PT visit max? Is there a way to code claims so that they are considered chiropractic only? But still get compensated enough? We have been running into some issues as of late ...
Q/A: Which Code Should I Use for a Lab Interpretation Fee?
January 24th, 2019 - Evan M. Gwilliam DC MBA BS CPC CCPC QCC CPC-I MCS-P CPMA CMHP
Question Which code should I use for a lab interpretation fee? Specifically, I have ordered a female hormone saliva test, and would like to charge a fee for time spent on the interpretation and consult. Answer This type of service generally does not involve a third party, so it may be acceptable to ...
How to Report Co-Surgeons Using Modifier 62
January 23rd, 2019 - Aimee Wilcox, CPMA, CCS-P, CMHP, CST, MA, MT
Modifier 62 is appended to surgical claims to report the need for the skills of two surgeons (co-surgeons) to perform a procedure, with each surgeon performing a distinct part of the same procedure, during the same surgical session. An easy way to explain this is to visualize a patient requiring cervical fusion where ...
CPT Modifiers 96 & 97 for Habilitative and Rehabilitative Services (2018-01-01)
January 22nd, 2019 - Find-A-Code
Effective January 1, 2018, CPT modifiers 96 "habilitative services" and 97 "rehabilitative services" will be in effect. There have been questions on whether modifier 96 will be preferred over HCPCS modifier SZ, which describes the same types of habilitative (but not rehabilitative) services, but payers have not yet indicated which modifier ...
Home Oxygen Therapy
January 22nd, 2019 - Raquel Shumway
Home Oxygen Therapy Guidelines
Prior years: (click bar to view articles)
Article categories