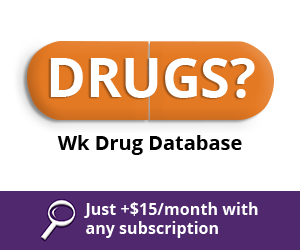 Modifier 25
July 27th, 2015 - Codapedia Editor
0 Votes -

Sign in

to vote or comment.
---
Modifier 25: Significant, separately identifiable E/M service by the same physician on the same day of the procedure or other service. Refer to the CPT® book for the complete definition. Modifier 25 is appended to the E/M service, never to a procedure.
The decision about whether to bill for both an E/M service (with a 25 modifier ) and a procedure seems straightforward at first. However, upon closer inspection, there is plenty of room for confusion. It is important to get it right: it is both a compliance and a revenue issue. "Always" billing for both an E/M service and a procedure is wrong, and will certainly increase your risk of an audit, requiring you to return money. "Never" billing for both has the potential to cost the practice legitimate revenue.
Why do we use modifier 25?
• Use to indicate that on the same day as a procedure, the physician performs an E/M service that is a significant, separate, identifiable service from the procedure.
• Append modifier 25 to the E/M on the same day as a minor (0 or 10 day global per Medicare).
• Link diagnosis code(s) appropriately to E/M and procedure.
Here's what Medicare says:
Per CCI (chapter 11, Letter R.): "The decision to perform a minor surgical procedure is included in the payment for the minor surgical procedure and should not be reported separately as an E/M service. However, a significant and separately identifiable E/M service unrelated to the decision to perform the minor surgical procedure is separately reportable with modifier -25."
Per CCI Manual (Chapter 3, Letter B.): "Medicare Global Surgery rules prevent the reporting of a separate E/M service for the work associated with the decision to perform a minor surgical procedure whether the patient is a new or established patient."
Per Medicare Claims Processing Manual (100-04) Section 40.1 (B) Services not included in the global surgical package: "These services may be paid for separately: The initial consultation or evaluation of the problem by the surgeon to determine the need for surgery. Please note that this policy only applies to major surgical procedures. The initial evaluation is always included in the allowance for a minor surgical procedure…"
Bill for both, when you need to evaluate the patient's symptom, condition problem prior to doing the procedure—and both are documented.
• Patient is sent from her primary care physician for a breast lump. An E/M service and a biopsy may be billed on the same day.
• Patient reports an episode of dizziness, falls and needs a laceration repair. Both an E/M service and the repair are billable.
• Patient presents at the office with a one year history of bleeding hemorrhoids with pain. Physician evaluates medical problems and performs an anoscopy. Bill for both.
• Patient is referred to vascular surgeon for evaluation of peripheral vascular disease and non-healing wounds. Surgeon bills an E/M service, debridement and for Doppler exam.
• Patient is sent to pulmonogist for evaluation of blood in sputum. Physician evaluates patient and performs a bronchoscopy.
• Patient is sent for evaluation of an unknown problem (abnormal bleeding) and physician evaluates patient before doing a endometrial biopsy
• Patient is seen for two problems: arthritis and lesion removal.
• Laceration repair in a patient who lost consciousness and feel, and needs an neuro evaluation as well as a laceration repair.
Bill only the procedure only when: (The payment for the minor procedure includes pre work of examining the site, consent and explanation to the patient and, local anesthesia and closing or dressing site.)
• Scheduled procedure for a known problem. (Patient calls: I have skin tags. I have a wart.)
• Laceration repair with no other trauma
• Patient is evaluated at a previous visit and is scheduled to return to office for a procedure
• Planned, repeat procedure (such as wound debridement) when the medical decision making occurred at a previous visit
• Excision/destruction of small lesions
• Breast or endometrial biopsy scheduled at a previous visit
• Bronchoscopy scheduled at a previous visit
A Podiatrist sees patients monthly in a nursing home for nail care. The procedures are documented on a form, and all of the E/M portion is checked. There are no changes from month to month. The procedures are planned ahead of time. Bill only for the nail care.
Before you bill for both, ask these questions:
Did the physician perform and document both an E/M procedure and a procedure on the same day? You should answer yes to this question to bill for both.
Was this procedure planned at a previous, recent visit, and is the E/M portion a restatement of the patient's history, exam and MDM from that previous visit? If so, do not bill for both.
Is only the procedure documented, perhaps with drawings on a form? If only the procedure is documented, do not bill an E/M.
###
Questions, comments?
If you have questions or comments about this article please contact us. Comments that provide additional related information may be added here by our Editors.
Latest articles: (any category)
A 2020 Radiology Coding Change You Need To Know
February 10th, 2020 - Aimee Wilcox, CPMA, CCS-P, CST, MA, MT, Director of Content
The radiology section of the 2020 CPT© has 1 new, 18 revised, and 14 deleted codes. Interestingly, six of the 14 deleted codes were specific to reporting single-photon computerized tomographic (SPECT) imaging services of the brain, heart, liver, bladder, and others. If your organization reports radiology services, it is...
Documenting telephone calls at your dental practice is just as important as documenting patient visits.
February 4th, 2020 - Christine Taxin
Documenting telephone calls at your dental practice is just as important as documenting patient visits. Similar to other documentation, the common rule when it comes to call documentation is that if it is not documented, it did not happen. Therefore, every clinically relevant telephone call should be documented. Clinically relevant calls ...
Medicare Announces Coverage of Acupuncture Services
January 30th, 2020 - Aimee Wilcox, CPMA, CCS-P, CST, MA, MT, Director of Content
On January 21, 2020, a CMS Newsroom press-release read, This new announcement is both exciting and refreshing. Acupuncture, a key component of traditional Chinese medicine and most commonly used to treat pain, is now being officially recognized by Medicare and several other large payers as a covered, alternative treatment option for ...
CPT 10-Year Historical Content - Now Available!
January 22nd, 2020 - Find-A-Code
Did You Know? We now offer Historical CPT Content in 2-year, 5-year, or 10-year options! Utilize access to specific CPT historical data for previous years using rules effective at that specific time. If you've added UCR fees to your account, you can use Historical CPT Content to view UCR fees from ...
Inadequate Exclusion Screenings Could Put Your Practice at Risk
January 21st, 2020 - Wyn Staheli, Director of Research
Exclusion screenings require far more than just checking a name on a federal database at the time you are hiring someone. Far too many providers don't realize that in order to meet compliance requirements, there is MUCH more involved. There are actually over 40 exclusion screening databases/lists that need to be checked.
Q/A: How do we Bill Massage Services?
January 21st, 2020 - Wyn Staheli, Director of Research
Question: We are adding a massage therapist soon and have some questions about billing their services.
Billing for Telemedicine in Chiropractic
January 14th, 2020 - Evan M. Gwilliam DC MBA BS CPC CCPC QCC CPC-I MCS-P CPMA CMHP
Many large private payers recognize the potential cost savings and improved health outcomes that telemedicine can help achieve, therefore they are often willing to cover it. While there are several considerations, there could be certain circumstances where telemedicine might apply to chiropractic care.