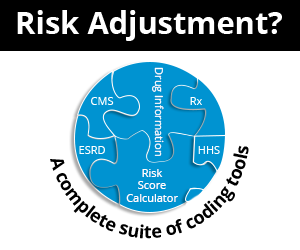 Q/A: I Submitted a Claim to the VA and it's Being Denied. Why?
April 1st, 2019 - Wyn Staheli, Director of Research
0 Votes -

Sign in

to vote or comment.
---
Question
I submitted a claim to the VA and it's being denied. Why?
Answer
There are several reasons why your claim might be denied by the Veterans Administration (VA). However, without more information about the claim itself (e.g., services billed), we can only provide the following general information about the VA and chiropractic care.
Although the VA has expanded care options for veterans, like all payers, they do have policies that need to be followed. Unless you are contracted directly with the VA, you are most likely billing through their Patient-Centered Community Care Program (PC3) or the Veterans Choice Program (VCP). The information presented here relates to these programs.
The following are some key points to evaluate when deciding why the claim has been denied:
Do you have a referral? According to the ACA, a referral from a VA primary care or specialty provider is a requirement prior to rendering care.
Are you contracted with the associated payer? This varies depending on the region and/or plan. For example, for PC3, you will need to have a contract with TriWest.
Did you obtain an authorization for these services? An authorization is not necessarily the same thing as a referral. Check with the provider relations department to determine their requirements. Although the first visit does not need to be authorized under the Choice Program, you will need to obtain an authorization number for subsequent visits which would need to be entered on Item Number 23 of the 1500 Claim Form.
Did you include the proper modifiers? For example, CMT services need the AT modifier to identify active treatment. Physical therapy services (e.g., 97014) need the GP modifier and modifier 59, where applicable, to indicate a separate region. If a separate E/M visit took place, you will need to add modifier 25 to the E/M code.
If you have all of the previous items in order, it may be necessary to contact the provider relations department of the applicable program to address specific questions.
Correction Notice 2019-04-01: While technically you may treat the patient with one visit under the Choice Program, additional visits must be authorized through TriWest. To clarify the policy, the paragraph relating to authorizations was revised to state that subsequent visits must have an authorization number.
Also, as of September 30, 2018, HealthNet no longer has a contract with the VA so they were removed from the bullet about contracts.
###
Questions, comments?
If you have questions or comments about this article please contact us. Comments that provide additional related information may be added here by our Editors.
Latest articles: (any category)
Don't Let Your QPro Certification(s) Expire! Your Certifications Matter!
June 20th, 2019 - Chris Woolstenhulme, QCC, CMCS, CPC, CMRS
Hello QPro Members, Just a friendly reminder!                                                                                        ...
How to Properly Report Monitoring Patients Taking Blood-thinning Medications
June 18th, 2019 - Wyn Staheli, Director of Research
Codes 93792 and 93792, which were added effective January 1, 2019, have specific guidelines that need to be followed. This article provides some guidance and tips on properly reporting these services.
A United Approach
June 14th, 2019 - Namas
A United Approach As auditors, we all have a different perspective when evaluating documentation. It would be unreasonable to think that we all view things the same way. In my opinion, differing perspectives are what makes a great team because you can coalesce on a particular chart, work it through and ...
Documentation of E/M services for Neurology (Don't Forget the Cardiology Element)
June 13th, 2019 - Chris Woolstenhulme, QCC, CMCS, CPC, CMRS
According to Neurology Clinical Practice and NBIC, the neurologic exam is commonly lacking in documentation due to the extensive requirements needed to capture the appropriate revenue. With the lack of precise documentation, it results in a lower level of E/M than that which is more appropriate, which can cost a physician a lot ...
Medicare Now Reimburses for Remote Monitoring Services (G2010)
June 13th, 2019 - Aimee Wilcox, CPMA, CCS-P, CST, MA, MT, Director of Content
Medicare's 2019 Final Rule approved HCPCS code G2010 for reimbursement, which allows providers to be paid for remote evaluation of images or recorded video submitted to the provider (also known as "store and forward") to establish whether or not a visit is required. This allows providers to get paid for ...
Now is Your Chance to Speak Up! Tell CMS What You Think!
June 13th, 2019 - Chris Woolstenhulme, QCC, CMCS, CPC, CMRS
CMS is asking for your input, we all have ideas on how we would change healthcare documentation requirements and get rid of the burdensome requirements and regulations if it were up to us, so go ahead, speak up! Patients over Paperwork Initiative is being looked at to help significantly cut ...
Spotlight: Anatomy Images
June 13th, 2019 - Brittney Murdock, QCC, CMCS, CPC
When viewing CPT codes, Find-A-Code offers detailed anatomy images and tables to help with coding. For example 28445 offers a table with information to assist classification of gustilo fractures: Click on the image preview from the code information page to expand the image.