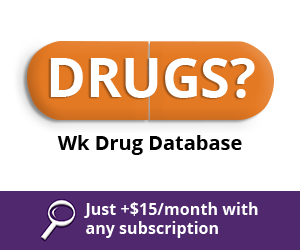 Documentation for Surgical Dressings
March 9th, 2018 - Medicare Learning Network
0 Votes -

Sign in

to vote or comment.
---
The Medicare Learning Network provides guidance on required documentation for surgical dressings.
The following Medicare coverage guidance applies to surgical dressing claims:

Surgical dressings are covered when a qualifying wound is present. A qualifying wound is defined as either of the following:

A wound caused by, or treated by, a surgical procedure
A wound that requires debridement, regardless of the debridement technique

Products that are eligible to be classified as a surgical dressings include both:

Primary dressings – Defined as therapeutic or protective coverings applied directly to wounds or lesions either on the skin or caused by an opening to the skin
Secondary dressings – Defined as materials that serve a therapeutic or protective function and that are needed to secure a primary dressing

Dressingsoverapercutaneous catheter or tube are covered as long as the tube or catheter remains in place, and after removal until the wound heals

Dressing size must be appropriate to the size of the wound

Orders

The order must specify:

Type of dressing (hydrocolloid cover, hydrogel filler)
Size of the dressing
Number/amount to be used at one time
Frequency of the dressing change
Expected duration of need

There must be a written, signed, and dated order. This must be received by the supplier before the claim can be submitted

New order if a new dressing is added or if the quantity of an existing dressing is increased
New order at least every

three months

for each dressing being used

Clinical documentation must include:

Number of surgical/debrided wounds treated with a dressing, reason for, and whether the dressing is being used as a primary or secondary dressing (must be obtained from the physician, nursing home, or home care nurse)
Clinical information that is up to date and supports the necessity of the type and amount of surgical dressings
Documentation of monthly or more frequent wound evaluations (more frequent for those in nursing facilities or with heavily draining/infected wounds).
Assessments to include:

Type of wounds
Location
Size (Length x Width cm.)
Depth
Drainage Amount

Code Specific requirements

When codes A4649, A6261 or A6262 are used, there must be a narrative description of the product, manufacturer, brand name/number, and information justifying medical necessity
The appropriate modifier (A1 – A9, AW, EY, or GY) must be added when applicable
For specific coverage guidelines, please see Surgical Dressings LCD L33831
###
Questions, comments?
If you have questions or comments about this article please contact us. Comments that provide additional related information may be added here by our Editors.
Latest articles: (any category)
CMS and HHS Tighten Enrollment Rules and Increase Penalties
October 1st, 2019 - Wyn Staheli, Director of Research
This ruling impacts what providers and suppliers are required to disclose to be considered eligible to participate in Medicare, Medicaid, and Children's Health Insurance Program (CHIP). The original proposed rule came out in 2016 and this final rule will go into effect on November 4, 2019. There have been known problems ...
Federal Workers Compensation Information
October 1st, 2019 - Wyn Staheli, Director of Research
When federal employees sustain work-related injuries, it does not go through state workers compensation insurance. You must be an enrolled provider to provide services or supplies. The following are some recommended links for additional information about this program. Division of Federal Employees' Compensation (DFEC) website Division of Federal Employees' Compensation (DFEC) provider ...
E-Health is a Big Deal in 2020
September 16th, 2019 - Chris Woolstenhulme, QCC, CMCS, CPC, CMRS
The new 2020 CPT codes are on the way! We are going to see 248 new codes, 71 deletions, and 75 revisions. Health monitoring and e-visits are getting attention; 6 new codes play a vital part in patients taking a part in their care from their own home. New patient-initiated ...
Chiropractic 2020 Codes Changes Are Here
September 9th, 2019 - Wyn Staheli, Director of Research
There are some interesting coding changes which chiropractic offices will want to know about. Are codes that you are billing changing?
Q/A: Is the Functional Rating Index by Evidence-Based Chiropractic Valid?
September 9th, 2019 - Wyn Staheli, Director of Research
Question Is the Functional Rating Index, from the Institute of Evidence-Based Chiropractic, valid and acceptable? Or do we have to use Oswestry and NDI? Answer You can use any outcome assessment questionnaire that has been normalized and vetted for the target population and can be scored so you can compare the results from ...
List of Cranial Nerves
September 3rd, 2019 - Find-A-Code
Cranial nerves are involved with some of our senses such as vision, hearing and taste, others control certain muscles in the head and neck. There are twelve pairs of cranial nerves that lead from the brain to the head, neck and trunk. Below is a list of Cranial Nerves and ...
So How Do I Get Paid for This? APC, OPPS, IPPS, DRG?
August 21st, 2019 - Chris Woolstenhulme, QCC, CMCS, CPC, CMRS
You know how to find a procedure code and you may even know how to do the procedure, but where does the reimbursement come from?  It seems to be a mystery to many of us, so let's clear up some common confusion and review some of the main reimbursement systems.  One of the ...