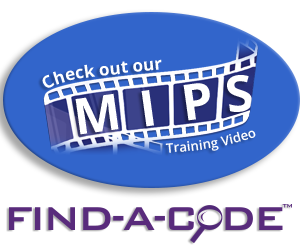 HCPCS Coding - Articles
Corrections and Updates
April 1st, 2019 - Wyn Staheli, Director of Research
One constant in our industry is change. Policies change, contracts change, and there are updates. Also, people aren't perfect and mistakes can be made. So this article will cover a variety of topics. Published Articles We appreciate feedback from our valued customers. We have received feedback regarding two of our articles which ...
Spinal Cord Stimulator Used for Chronic Pain
April 1st, 2019 - Chris Woolstenhulme, QCC, CMCS, CPC, CMRS
Chronic pain is a condition that can be diagnosed on its own or diagnosed as a part of another condition. When coding chronic pain, there is no time frame defining when pain becomes chronic pain; the provider's documentation should be used to guide the use of these codes. ICD-10-CM Diagnosis Codes ...
UnitedHealthcare to Discontinue Coverage of Consultations
March 4th, 2019 - Wyn Staheli, Director of Research
In United Healthcare's March provider bulletin, they announced that beginning on June 1, 2019, they will be phasing out coverage of consultation services (99241-99255).
Billing Guidelines for Repositioning
March 4th, 2019 - Wyn Staheli, Director of Research
Code 95992 has some very limited payer payment guidelines which need to be understood for proper reimbursement. Many payer policies consider this service bundled with Evaluation and Management Services, therefore, it would not be separately payable if there was an E/M service performed on the same date. Some providers have reported having trouble ...
BC Advantage Now Offering Q-Pro CEUs!
February 5th, 2019 - Find-A-Code
We are excited to announce BC Advantage is now offering Q-Pro CEUs! It is now even easier to get your QPro CEUs and stay current with BC Advantage: offering news, CEUs, webinars and more. BC Advantage is the largest independent resource provider in the industry for Medical Coders, Medical Billers,...
Physical Therapy Caps Q/A
February 1st, 2019 - Wyn Staheli, Director of Research
Question: How do I code it so that PT services in a chiropractic office don't count against their PT visit max? Is there a way to code claims so that they are considered chiropractic only? But still get compensated enough? We have been running into some issues as of late ...
Q/A: Which Code Should I Use for a Lab Interpretation Fee?
January 24th, 2019 - Evan M. Gwilliam DC MBA BS CPC CCPC QCC CPC-I MCS-P CPMA CMHP
Question Which code should I use for a lab interpretation fee? Specifically, I have ordered a female hormone saliva test, and would like to charge a fee for time spent on the interpretation and consult. Answer This type of service generally does not involve a third party, so it may be acceptable to ...
Q/A: Is G8730 Still Required? Are G Codes Required at all?
January 14th, 2019 - Wyn Staheli, Director of Research
G8730, when is it required. Many G codes are still active and are required for non-quality reporting.
Prior years: (click bar to view articles)
Article categories