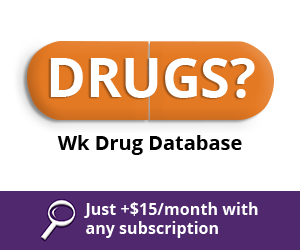 Medicare's Integrated Behavioral Healthcare Services and Collaborative Care Program
January 18th, 2018 - Wyn Staheli, Director of Research
0 Votes -

Sign in

to vote or comment.
---
Over the last several years, primary care has begun to integrate behavioral health services to better address shortfalls in patient quality of care. Some of the first codes were the Health and Behavior Assessment/Intervention (96152-96155) codes, which were added in 2002. Since then, many different models have been experimented with and have had some positive results. Patients with chronic conditions need more follow-up than other types of patients and some new codes will allow providers to report this additional care.
Medicare created new codes in 2017 (G0502, G0503, G0504, G0507) for their new integrated care model. In the 2018 Medicare Physician Fee Schedule Final Rule, those G codes were replaced with codes 99492, 99493, 99494 and 99484. With the inclusion of these new codes in the CPT code book, it is likely that additional commercial payers will expand their coverage of these services.
To use these codes, the patient must have a diagnosed psychiatric disorder which requires ongoing assessments, treatment plan reviews, and brief interventions.
These new codes created some new provider types: behavioral health care manager and psychiatric consultant, which have distinct responsibilities in these new collaborative care models.
It is important to note that treatment without any measurement of outcomes has proven ineffective in ensuring that patients don't either fall through the cracks or stay on ineffective treatment plans longer than they should.
More comprehensive information on using these codes is included in Find-A-Code's Reimbursement Guide for Behavioral Health available in the online store.
###
Questions, comments?
If you have questions or comments about this article please contact us. Comments that provide additional related information may be added here by our Editors.
Latest articles: (any category)
A 2020 Radiology Coding Change You Need To Know
February 10th, 2020 - Aimee Wilcox, CPMA, CCS-P, CST, MA, MT, Director of Content
The radiology section of the 2020 CPT© has 1 new, 18 revised, and 14 deleted codes. Interestingly, six of the 14 deleted codes were specific to reporting single-photon computerized tomographic (SPECT) imaging services of the brain, heart, liver, bladder, and others. If your organization reports radiology services, it is...
Documenting telephone calls at your dental practice is just as important as documenting patient visits.
February 4th, 2020 - Christine Taxin
Documenting telephone calls at your dental practice is just as important as documenting patient visits. Similar to other documentation, the common rule when it comes to call documentation is that if it is not documented, it did not happen. Therefore, every clinically relevant telephone call should be documented. Clinically relevant calls ...
CPT 10-Year Historical Content - Now Available!
January 22nd, 2020 - Find-A-Code
Did You Know? We now offer Historical CPT Content in 2-year, 5-year, or 10-year options! Utilize access to specific CPT historical data for previous years using rules effective at that specific time. If you've added UCR fees to your account, you can use Historical CPT Content to view UCR fees from ...
Inadequate Exclusion Screenings Could Put Your Practice at Risk
January 21st, 2020 - Wyn Staheli, Director of Research
Exclusion screenings require far more than just checking a name on a federal database at the time you are hiring someone. Far too many providers don't realize that in order to meet compliance requirements, there is MUCH more involved. There are actually over 40 exclusion screening databases/lists that need to be checked.
Q/A: How do we Bill Massage Services?
January 21st, 2020 - Wyn Staheli, Director of Research
Question: We are adding a massage therapist soon and have some questions about billing their services.
Billing for Telemedicine in Chiropractic
January 14th, 2020 - Evan M. Gwilliam DC MBA BS CPC CCPC QCC CPC-I MCS-P CPMA CMHP
Many large private payers recognize the potential cost savings and improved health outcomes that telemedicine can help achieve, therefore they are often willing to cover it. While there are several considerations, there could be certain circumstances where telemedicine might apply to chiropractic care.
Non-Surgical Periodontal Treatment
January 14th, 2020 - Christine Taxin
AAP treatment guidelines stress that periodontal health should be achieved in the least invasive and most cost-effective manner. This is often accomplished through non-surgical periodontal treatment.Non-surgical periodontal treatment does have its limitations. When it does not achieve periodontal health, surgery may be indicated to restore periodontal health.SCALING AND ROOT PLANINGScaling ...