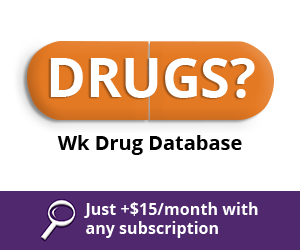 Medicare - Articles
Q/A: What do I do When a Medicare Patient Refuses to Sign an ABN?
April 8th, 2019 - Wyn Staheli, Director of Research
Question: What do I do when a Medicare patient refuses to sign an ABN? Answer: That depends on whether the patient is still demanding to have/receive the service/supply. If they aren't demanding the service, then there is no need to force the issue. Just make sure that you still have an ...
Q/A: Can I Tell a Medicare Patient Which Option to Check on the ABN?
April 1st, 2019 - Wyn Staheli, Director of Research
Question My patient seemed confused about which of the options they should check. Can I just tell them which one they should check? Answer No! That could be construed as coercion. The official instructions state "Under no circumstances can the notifier decide for the beneficiary which of the 3 checkboxes to select." Now, this ...
Clearing Up Some Medicare Participation Misunderstandings
March 25th, 2019 - Wyn Staheli, Director of Research
Even though we may think we truly understand what it means to be a participating provider, Medicare doesn't quite work the way that other insurance plans do. Far too many providers do not understand the difference and get into hot water. To further complicate matters, the rules are different for ...
Revised ABN Requirements Still Fuzzy
March 18th, 2019 - Wyn Staheli, Director of Research
Although it has been quite some time since ChiroCode published an article about the revised instructions for non-participating providers who use the ABN, there are still some outstanding questions about this change. So far, Medicare has not provided additional guidance about this question despite requests by us for clarification. Medicare now requires non-participating providers to include the ...
Q/A: Can you Help me Understand the New Medicare Insurance Cards?
March 7th, 2019 - Wyn Staheli, Director of Research
As many of you are aware, CMS began issuing new Medicare identification cards last year which required the replacement of social security numbers with a new Medicare Beneficiary Identifier (MBI). All cards have now been mailed out and patient's should have the new cards when they come in. Currently, we are in the transition period until January 2020.
Date of Service Reporting for Radiology Services
March 7th, 2019 - Wyn Staheli, Director of Research
Providers need to ensure that they are reporting radiology dates of service the way the payer has requested. Unlike other many other professional services which only have one date of service (DOS), radiology services can span multiple dates. Medicare requirements may differ from professional organization recommendations.
Medicare Supplemental Policies (MediGap) and Extremity Adjustments
February 25th, 2019 - Wyn Staheli, Director of Research
The nice thing about MediGap policies is that they pay for some of the healthcare costs that an original Medicare plan (Part B) does not cover. So when a patient has Medicare and a Medicare supplement (MediGap) and their condition is related to an extremity (a noncovered service), Medicare must ...
Understanding NCCI Edits
February 20th, 2019 - Aimee Wilcox, CPMA, CCS-P, CMHP, CST, MA, MT
Medicare creates and maintains the National Correct Coding Initiative (NCCI) edits and NCCI Policy Manual, which identify code pair edits. When performed on the same patient, on the same day, and by the same provider, the secondary code is considered an integral part of the primary code, and payment for ...
HHS Proposes Significant Changes to Patient Access Rules
February 11th, 2019 - Wyn Staheli, Director of Research
In a significant announcement on February 11, 2019, HHS proposed new rules aimed at improving interoperability of electronic health information. This announcement was made in support of the MyHealthEData initiative which was announced by the Trump administration on March 6, 2018. The goal of that initiative was to break down ...
Charging Missed Appointment Fees for Medicare Patients
February 7th, 2019 - Wyn Staheli, Director of Research
Some providers mistakenly think that they cannot bill a missed appointment fee for Medicare beneficiaries. You can, but Medicare has specific rules that must be followed. These rules are outlined in the Medicare Claims Policy Manual, Chapter 1, Section 30.3.13. You must have an official "Missed Appointment Policy" which is ...
Attestations Teaching Physicians vs Split Shared Visits
February 1st, 2019 - BC Advantage
Physicians often use the term "attestation" to refer to any kind of statement they insert into a progress note for an encounter involving work by a resident, non-physician practitioner (NPP), or scribe. However, for compliance and documentation purposes, "attestation" has a specific meaning and there are distinct requirements for what ...
Empowering Medicare Beneficiaries
January 28th, 2019 - Kristy Ritchie
BLOG: CMS announced a NEWS release today making it easier to help Medicare Beneficiaries access cost and quality information. CMS announced,  "Today, the Centers for Medicare & Medicaid Services (CMS) launched a new app that gives consumers a modernized Medicare experience with direct access on a mobile device to some of ...
CMS Finalizes Major Changes to ACO Program
January 3rd, 2019 - Wyn Staheli, Director of Research
Back in August of 2018, as part of the Medicare Shared Savings Program (Shared Savings Program), CMS proposed some sweeping changes for Accountable Care Organizations (ACOs). There has been some controversy over these changes which require ACOs to move to two-sided models. In this Final Rule which was scheduled to be published in the Federal Register ...
Prior years: (click bar to view articles)
Article categories