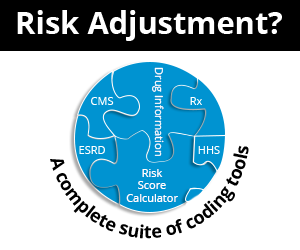 Chiropractic OIG Audit Recommendations - Lessons Learned
September 28th, 2018 - Wyn Staheli, Director of Research
0 Votes -

Sign in

to vote or comment.
---
The OIG recently concluded an audit on a chiropractic office located in Florida and had some significant findings. They recommended the following:
Refund to the Federal Government the portion of the estimated $169,737 overpayment for claims for chiropractic services that did not comply with Medicare requirements and are within the 4-year claims reopening period
Exercise reasonable diligence to identify and return the overpayments in accordance with the 60-day rule, for the remaining portion of the estimated $169,737 overpayment for claims that are outside of the reopening period, and identify any returned overpayments as having been made in accordance with this recommendation;
Exercise reasonable diligence to identify and return any additional similar overpayments outside of our audit period, in accordance with the 60-day rule, and identify any returned overpayments as having been made in accordance with this recommendation; and
Establish adequate policies and procedures to ensure that chiropractic services billed to Medicare are medically necessary and adequately documented
These OIG audit recommendations do not necessarily mean that this is the final determination and Medicare will follow all their recommendations. The MAC will likely be the one making the final determination as to whether a potential overpayment exists and they will also be the one to recoup any overpayments.
Even though the chiropractic office disagreed with the OIG's findings on 31 of the 33 disputed claims and plans to appeal, there are some important things that every office can glean from their misfortune:
The OIG excluded claims that were previously reviewed by RAC or MAC so that means that even more records were reviewed prior to the OIG audit. Remember, records requests tend to lead to audits. If you have had record requests, be sure to conduct your own internal audit to look for potential problems and resolve them. The 2018 ChiroCode DeskBook includes an audit template for this purpose.


The report stated that "Subluxation of the spine was not present or was not treated with manual manipulation or both (13 services)." This is a reminder that it is critical to document that information the way that Medicare wants it documented. Make it easy for a reviewer to find what they are looking for. See Chapter 4 of the ChiroCode DeskBook for more information.


The overpayment of $1,042 in unallowable payments on 100 claims magically turned into an estimated Medicare overpayment of "at least $169,737" by extrapolating to all the claims they filed. We talk about this problem of extrapolation in the "Why Be Concerned?" segment on page 174 of the 2018 ChiroCode DeskBook.


This organization was flagged as an outlier and thus audited for the following reasons:

They were among the five highest-billing chiropractors in Florida - when your billings are substantial, the extrapolation process can be quite costly.
They billed all chiropractic services using modifier AT - Carefully monitor when the patient moves from active treatment to maintenance and document this transition. Remember Medicare's key requirement of having a reasonable expectation of improvement.
They billed the majority (82 percent) of services using code 98941 - Payers use data mining to find coding patterns so if your billing pattern is different than what they expect, you are probably more likely to be audited than someone whose patterns fit their 'norm'. See page 179 of the 2018 ChiroCode DeskBook for more information.
Now is a good time to take stock of your policies and procedures and ensure staff compliance. Conduct your own internal audit to review your medical record documentation and billing practices to be proactive in your approach to compliance.
###
Questions, comments?
If you have questions or comments about this article please contact us. Comments that provide additional related information may be added here by our Editors.
Latest articles: (any category)
How to Properly Report Monitoring Patients Taking Blood-thinning Medications
June 18th, 2019 - Wyn Staheli, Director of Research
Codes 93792 and 93792, which were added effective January 1, 2019, have specific guidelines that need to be followed. This article provides some guidance and tips on properly reporting these services.
A United Approach
June 14th, 2019 - Namas
A United Approach As auditors, we all have a different perspective when evaluating documentation. It would be unreasonable to think that we all view things the same way. In my opinion, differing perspectives are what makes a great team because you can coalesce on a particular chart, work it through and ...
Documentation of E/M services for Neurology (Don't Forget the Cardiology Element)
June 13th, 2019 - Chris Woolstenhulme, QCC, CMCS, CPC, CMRS
According to Neurology Clinical Practice and NBIC, the neurologic exam is commonly lacking in documentation due to the extensive requirements needed to capture the appropriate revenue. With the lack of precise documentation, it results in a lower level of E/M than that which is more appropriate, which can cost a physician a lot ...
Medicare Now Reimburses for Remote Monitoring Services (G2010)
June 13th, 2019 - Aimee Wilcox, CPMA, CCS-P, CST, MA, MT, Director of Content
Medicare's 2019 Final Rule approved HCPCS code G2010 for reimbursement, which allows providers to be paid for remote evaluation of images or recorded video submitted to the provider (also known as "store and forward") to establish whether or not a visit is required. This allows providers to get paid for ...
Now is Your Chance to Speak Up! Tell CMS What You Think!
June 13th, 2019 - Chris Woolstenhulme, QCC, CMCS, CPC, CMRS
CMS is asking for your input, we all have ideas on how we would change healthcare documentation requirements and get rid of the burdensome requirements and regulations if it were up to us, so go ahead, speak up! Patients over Paperwork Initiative is being looked at to help significantly cut ...
Spotlight: Anatomy Images
June 13th, 2019 - Brittney Murdock, QCC, CMCS, CPC
When viewing CPT codes, Find-A-Code offers detailed anatomy images and tables to help with coding. For example 28445 offers a table with information to assist classification of gustilo fractures: Click on the image preview from the code information page to expand the image.
Spotlight: Printing Additional Code Information
June 13th, 2019 - Brittney Murdock, QCC, CMCS, CPC
Did you know you can print the information from Find-A-Code's code information pages? Click the Printer icon on any code information page. You can check/unckeck the boxes at the top to select what information you want to print: It's that easy!