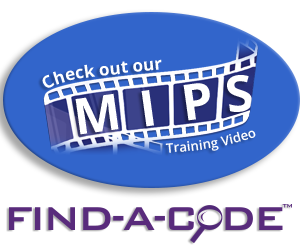 Welcome to Medicare Visit
January 29th, 2009 - Codapedia Editor
0 Votes -

Sign in

to vote or comment.
---
Welcome to Medicare
Initial Preventive Physical Examination (IPPE)
A new benefit under the Medicare Modernization Act
Effective date 1-1-05, changes for 2009
Eligibility: Any Medicare beneficiary who enrolls in Medicare on or after January 1, 2005
Time limits: Eligible for benefit in the first twelve months of enrollment in Medicare program (twelve months effective 1-1-09. Previously was six months)
Benefit: The Welcome to Medicare visit is not a typical preventive medicine service. It is mostly a screening history, with referral to covered screening tests.
Who may perform the service:
MD, DO, NP, PA, CNS (not Certified Nurse Midwife)
Other benefits: Diabetes and cardiovascular screening available to all new and existing beneficiaries within certain diagnosis and screening criteria. Screening for AAA when recommended at the IPPE visit, and meeting the criteria for needing screening.
"Welcome to Medicare"--7 Components of the Initial Preventive Physical Examination
1. History.
• Past medical history, surgical history, including experience with illnesses, hospital stays, operations, injuries, allergies and treatment
• Current medications and supplements including calcium and vitamins
• Family history including a review of medical events in the patient's family, including diseases that may be hereditary or place the individual at risk social history, alcohol, drug and tobacco use, physical activities and diet)
• Social history including history of alcohol, tobacco and illicit drug use, diet and physical activities
2. Review of patient's potential for depression using a screening tool recognized by national standards. See these web sites for screening tools: http://www.aafp.org/afp/20020915/1001.html
http://mail.med.upenn.edu/~abeck/scales.html
http://www.stanford.edu/%7Eyesavage/GDS.html
3. Review of patient's functional ability and level of safety using screening tool recognized by national standards. Must include hearing impairment, activities of daily living, falls risk and home safety. See these websites for information:
http://www.nidcd.nih.gov/health/hearing/10ways.asp
http://www.homemods.org/library/hthelp/audit.html
http://www.fallprevention.ri.gov/Module3/sld006.htm
http://www.fpnotebook.com/GER2.html
4. Physical exam that includes height, weight, BP, calculation of BMI and screening for visual acuity and other exam components deemed appropriate by MD or NPP.
5. Performance and interpretation of an EKG is optional, starting Jan 1, 2009.
6. Education, counseling and referral, as appropriate, based on the results of the first five elements
7. With the patient's permission, discussion of end of life planning.
8. A written plan (which may be in the form of a checklist) given to the patient at the visit which refers them to Medicare covered preventive medicine services.
###
Questions, comments?
If you have questions or comments about this article please contact us. Comments that provide additional related information may be added here by our Editors.
Latest articles: (any category)
CMS and HHS Tighten Enrollment Rules and Increase Penalties
October 1st, 2019 - Wyn Staheli, Director of Research
This ruling impacts what providers and suppliers are required to disclose to be considered eligible to participate in Medicare, Medicaid, and Children's Health Insurance Program (CHIP). The original proposed rule came out in 2016 and this final rule will go into effect on November 4, 2019. There have been known problems ...
Federal Workers Compensation Information
October 1st, 2019 - Wyn Staheli, Director of Research
When federal employees sustain work-related injuries, it does not go through state workers compensation insurance. You must be an enrolled provider to provide services or supplies. The following are some recommended links for additional information about this program. Division of Federal Employees' Compensation (DFEC) website Division of Federal Employees' Compensation (DFEC) provider ...
E-Health is a Big Deal in 2020
September 16th, 2019 - Chris Woolstenhulme, QCC, CMCS, CPC, CMRS
The new 2020 CPT codes are on the way! We are going to see 248 new codes, 71 deletions, and 75 revisions. Health monitoring and e-visits are getting attention; 6 new codes play a vital part in patients taking a part in their care from their own home. New patient-initiated ...
Chiropractic 2020 Codes Changes Are Here
September 9th, 2019 - Wyn Staheli, Director of Research
There are some interesting coding changes which chiropractic offices will want to know about. Are codes that you are billing changing?
Q/A: Is the Functional Rating Index by Evidence-Based Chiropractic Valid?
September 9th, 2019 - Wyn Staheli, Director of Research
Question Is the Functional Rating Index, from the Institute of Evidence-Based Chiropractic, valid and acceptable? Or do we have to use Oswestry and NDI? Answer You can use any outcome assessment questionnaire that has been normalized and vetted for the target population and can be scored so you can compare the results from ...
List of Cranial Nerves
September 3rd, 2019 - Find-A-Code
Cranial nerves are involved with some of our senses such as vision, hearing and taste, others control certain muscles in the head and neck. There are twelve pairs of cranial nerves that lead from the brain to the head, neck and trunk. Below is a list of Cranial Nerves and ...
So How Do I Get Paid for This? APC, OPPS, IPPS, DRG?
August 21st, 2019 - Chris Woolstenhulme, QCC, CMCS, CPC, CMRS
You know how to find a procedure code and you may even know how to do the procedure, but where does the reimbursement come from?  It seems to be a mystery to many of us, so let's clear up some common confusion and review some of the main reimbursement systems.  One of the ...