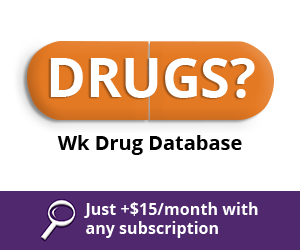 Primary Care|Family Care - Articles
Vaccine Administration - When The Right Vaccine Code is Not Enough
September 30th, 2019 - Chris Woolstenhulme, QCC, CMCS, CPC, CMRS
Understanding how to apply immunization administration codes properly will support correct reimbursement for vaccinations. Reporting the right vaccine code alone is not enough to guarantee proper billing. The majority of the time, providers can charge for the vaccine/product as well as the administration of the vaccine; always consult your payer ...
Medical ID Theft
August 16th, 2019 - Namas
Medical ID Theft "So, do you guys think you can do something with that?" John asked angrily at our first meeting with him in August 2017 as he slammed a stack of medical bills, EOBs and collection letters - three inches high - down in front of my partner and I. ...
The OIG Work Plan: What Is It and Why Should I Care?
August 9th, 2019 - Namas
The Department of Health and Human Services (HHS) founded its Office of Inspector General (OIG) in 1976 and tasked it with the responsibility to combat waste, fraud, and abuse within Medicare, Medicaid, and the other HHS programs. With approximately 1,600 employees, HHS OIG is the largest inspector general's office within ...
5 Ways to Minimize HIPAA Liabilities
July 12th, 2019 - BC Advantage
Last year was historic for HIPAA enforcement. The HHS Office of Civil Rights collected a record $23.5 million in settlements and judgments against providers guilty of HIPAA violations. To avoid becoming part of that unwanted statistic, it's important to pay extra close attention to five key areas of HIPAA vulnerability. Take ...
How to Properly Report Monitoring Patients Taking Blood-thinning Medications
June 18th, 2019 - Wyn Staheli, Director of Research
Codes 93792 and 93792, which were added effective January 1, 2019, have specific guidelines that need to be followed. This article provides some guidance and tips on properly reporting these services.
Coverage for Hearing Aids and Auditory Implants
April 23rd, 2019 - Brandon Dee Leavitt QCC, CMCS, CPC, EMT
For hearing impairment, Medicare is firm in its stance on when it will and will not cover hearing correction. In the PUB 100-02 Medicare Benefit Policy Manual, Chapter 16, Medicare cites the Social Security Act by explaining:  "..."hearing aids or examination for the purpose of prescribing, fitting, or changing hearing aids" ...
Attestations Teaching Physicians vs Split Shared Visits
February 1st, 2019 - BC Advantage
Physicians often use the term "attestation" to refer to any kind of statement they insert into a progress note for an encounter involving work by a resident, non-physician practitioner (NPP), or scribe. However, for compliance and documentation purposes, "attestation" has a specific meaning and there are distinct requirements for what ...
Q/A Neonate Coding When Child is Transferred (2019/01/17)
January 28th, 2019 - Codapedia
Codapedia Forum - Questions & Answers Q/A: Neonatologist was at the birth of a very critical child, she billed 99468 and then it was decided to transfer the child to another facility, she also billed 99291 and 99292 x 3. Her time was denied, how should she have billed for the initial ...
Home Oxygen Therapy
January 22nd, 2019 - Raquel Shumway
Home Oxygen Therapy Guidelines
Prior years: (click bar to view articles)
Article categories