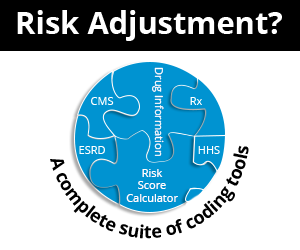 Q/A: What do I do When a Medicare Patient Refuses to Sign an ABN?
April 8th, 2019 - Wyn Staheli, Director of Research
0 Votes -

Sign in

to vote or comment.
---
Question: What do I do when a Medicare patient refuses to sign an ABN?
Answer: That depends on whether the patient is still demanding to have/receive the service/supply. If they aren't demanding the service, then there is no need to force the issue. Just make sure that you still have an ABN with a note on it which states the patient refused to sign it.
However, if they are demanding the service, then even though the Medicare Claims Processing Manual, Chapter 30, Section 40.3.4.6, states that "The beneficiary cannot properly refuse to sign the ABN at all and still demand the item or service" there are a few exceptions to that statement.
The following additional information from CMS provides some guidance:
If the beneficiary or the beneficiary's representative refuses to choose an option or sign the notice, you should annotate the original copy indicating the refusal to choose an option or sign the notice. You may list any witnesses to the refusal, although a witness is not required. If a beneficiary refuses to sign a properly issued notice, consider not furnishing the item or service unless the consequences (health and safety of the beneficiary or civil liability in case of harm) prevent this option.
So the above applies whether the patient is refusing to choose an option or just refusing to sign the ABN. Now, if they do choose an option and just refuse to sign the ABN, you have to decide if you are going to really furnish the service/supply. Technically, you could, but since chiropractic care generally is not considered essential to their health/safety it's not going to be paid by anyone, including the patient. Therefore, it's best to not provide the service.
One other 'refusal' situation that has arisen that causes some problems occurs when a patient has signed an ABN and then they change their mind. If that is the case, don't complete another ABN. It's better to have them mark their revision on the original ABN along with a date and signature.
Bottom line: If they are refusing to sign the ABN, note that refusal on the ABN (yes, you still need one) and just don't provide the service since you aren't going to get paid for it.
###
Questions, comments?
If you have questions or comments about this article please contact us. Comments that provide additional related information may be added here by our Editors.
Latest articles: (any category)
Don't Let Your QPro Certification(s) Expire! Your Certifications Matter!
June 20th, 2019 - Chris Woolstenhulme, QCC, CMCS, CPC, CMRS
Hello QPro Members, Just a friendly reminder!                                                                                        ...
How to Properly Report Monitoring Patients Taking Blood-thinning Medications
June 18th, 2019 - Wyn Staheli, Director of Research
Codes 93792 and 93792, which were added effective January 1, 2019, have specific guidelines that need to be followed. This article provides some guidance and tips on properly reporting these services.
A United Approach
June 14th, 2019 - Namas
A United Approach As auditors, we all have a different perspective when evaluating documentation. It would be unreasonable to think that we all view things the same way. In my opinion, differing perspectives are what makes a great team because you can coalesce on a particular chart, work it through and ...
Documentation of E/M services for Neurology (Don't Forget the Cardiology Element)
June 13th, 2019 - Chris Woolstenhulme, QCC, CMCS, CPC, CMRS
According to Neurology Clinical Practice and NBIC, the neurologic exam is commonly lacking in documentation due to the extensive requirements needed to capture the appropriate revenue. With the lack of precise documentation, it results in a lower level of E/M than that which is more appropriate, which can cost a physician a lot ...
Medicare Now Reimburses for Remote Monitoring Services (G2010)
June 13th, 2019 - Aimee Wilcox, CPMA, CCS-P, CST, MA, MT, Director of Content
Medicare's 2019 Final Rule approved HCPCS code G2010 for reimbursement, which allows providers to be paid for remote evaluation of images or recorded video submitted to the provider (also known as "store and forward") to establish whether or not a visit is required. This allows providers to get paid for ...
Now is Your Chance to Speak Up! Tell CMS What You Think!
June 13th, 2019 - Chris Woolstenhulme, QCC, CMCS, CPC, CMRS
CMS is asking for your input, we all have ideas on how we would change healthcare documentation requirements and get rid of the burdensome requirements and regulations if it were up to us, so go ahead, speak up! Patients over Paperwork Initiative is being looked at to help significantly cut ...
Spotlight: Anatomy Images
June 13th, 2019 - Brittney Murdock, QCC, CMCS, CPC
When viewing CPT codes, Find-A-Code offers detailed anatomy images and tables to help with coding. For example 28445 offers a table with information to assist classification of gustilo fractures: Click on the image preview from the code information page to expand the image.