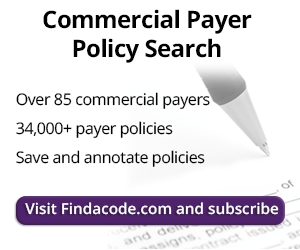 Who Qualifies for TCM Services?
April 22nd, 2013 - Lacy Gaskins
0 Votes -

Sign in

to vote or comment.
---
Any patient post-discharge whose medical and/or psychosocial problems are complex enough to require TCM services qualifies for these codes. Here are the specifics:
1. Location: "TCM is for higher-risk patients being discharged from an inpatient or observation status to their home, rest home, or assisted living facility," says Raemarie Jimenez, CPC, CPMA, CPC-I, CANPC, CRHC, director of education for the American Academy of Professional Coders. Basically, this means transitioning from a location where the patient is under the watchful eye of nursing staff 24/7, to a setting where there is less nursing care available (for example, a rest home where the patient is monitored far less frequently). 
2. Age: While elderly patients may be more likely to need transitional care management services, "99495 and 99496 can be used for any patient that meets their criteria   regardless of age," Jimenez adds. 
3. New vs. Established: CPT's guidelines clearly    state that TCM codes can only be used for established        patients. However, CMS disagrees. David A. Ellington, MD, the American Academy of Family Physicians' AMA CPT®  Editorial Panel member, said at AMA's 2013 CPT® Symposium in mid-November 2012 that "CMS indicated they will modify the prefatory instructions to allow physicians to bill these codes for new patients, not only established patients as specified in CPT®."
In summary, CMS' formal statement reads, "We do not entirely agree with the AMA's recommendation that the physician must have an established relationship prior to the discharge with the patient .... We are concerned that this would make it impossible for those who do not have an established relationship with a primary care physician to receive the benefit of post-discharge TCM services. These patients may well be among those who would benefit most." 
4. Diagnoses: "Pretty much any diagnosis that points to a medically fragile patient — such as chronic lung disease, ventilator dependence, or immune deficiencies — could be coded with TCM codes," says Suzanne Berman, MD, FAAP, a member of the American Academy of Pediatrics' Section on Administration & Practice Management and a practicing pediatrician at Plateau Pediatrics in Crossville, TN.
30 Days From Discharge: TCM codes are reported once per patient within 30 days of discharge. So, if your patient is readmitted within the 30-day post-discharge time frame, you can't bill the TCM codes again. You have to wait until after the current 30-day period is over. Then, if you provide TCM services, you can use the codes again.
TCM Documentation & Flow Sheet available complimentary at: 
https://codingleader.com/family-practice/tcm-cheat-sheet
###
Questions, comments?
If you have questions or comments about this article please contact us. Comments that provide additional related information may be added here by our Editors.
Latest articles: (any category)
Billing for Telemedicine in Chiropractic
January 14th, 2020 - Evan M. Gwilliam DC MBA BS CPC CCPC QCC CPC-I MCS-P CPMA CMHP
Many large private payers recognize the potential cost savings and improved health outcomes that telemedicine can help achieve, therefore they are often willing to cover it. While there are several considerations, there could be certain circumstances where telemedicine might apply to chiropractic care.
Non-Surgical Periodontal Treatment
January 14th, 2020 - Christine Taxin
AAP treatment guidelines stress that periodontal health should be achieved in the least invasive and most cost-effective manner. This is often accomplished through non-surgical periodontal treatment.Non-surgical periodontal treatment does have its limitations. When it does not achieve periodontal health, surgery may be indicated to restore periodontal health.SCALING AND ROOT PLANINGScaling ...
Q/A: Can Chiropractors Bill 99211?
January 14th, 2020 - Wyn Staheli, Director of Research
Can chiropractic offices bill code 99211? Technically it can be used by chiropractors, but in most instances, it is discouraged. Considering that 99211 is a low complexity examination for an established patient, this code is not really made for the physician to use. In fact, in 2021, changes are coming for this code...
Denials due to MUE Usage - This May be Why!
January 7th, 2020 - Chris Woolstenhulme, QCC, CMCS, CPC, CMRS
CMS assigns Medically Unlikely Edits (MUE's) for HCPCS/CPT codes, although not every code has an MUE. MUE edits are used to limit tests and treatments provided to a Medicare patient for a single date of service or for a single line item on a claim form. It is important to understand MUE's are ...
CMS Report on QPP Shows Increasing Involvement
January 6th, 2020 - Wyn Staheli, Director of Research
MIPS 2018 participation increased according to the final report issued by CMS on January 6, 2020.
CPT 2020 Changes to Psychiatry Services
January 3rd, 2020 - Namas
As of January 1, 2020, CPT made changes to the health and behavior assessment and intervention codes (96150-96155) and therapeutic interventions that focus on cognitive function (97127). If you code and audit services in this category, you must pay close attention to the changes as they include the removal and ...
Medicare Changes Bilateral Reporting Rules for Certain Supplies
December 30th, 2019 - Wyn Staheli, Director of Research
DME suppliers must bill bilateral supplies with modifiers RT and LT on separate claim lines or they are being rejected.