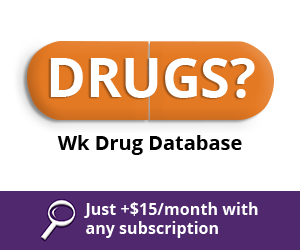 2018 Medicare Improper Payment Report Shows Slight Improvement but There's Still Work to be Done
June 27th, 2019 - Wyn Staheli, Director of Research
0 Votes -

Sign in

to vote or comment.
---
The Medicare Improper Payment Report for 2018 is not a measurement of fraud. Rather, it is an estimate of the claims paid by Medicare which did not meet Medicare coverage, coding, and billing rules. The estimated Medicare FFS payment accuracy rate (claims paid correctly) from July 1, 2016 through June 30, 2017, was 91.9 percent. If we were in school, that would be like saying that we are at an A-. Not bad, but there is still some room for improvement.
The estimated improper payment rate (claims paid incorrectly) was 8.1 percent which shows a decreasing trend (12.1 percent in 2016 and 9.5 percent in 2017). Again, good news. But where can we improve to get that "A" grade? The answer is documentation! Insufficient documentation accounts for 58% of all those improper payments.
Table A2: Comparison of 2015 and 2016 National Improper Payment Rates by Error Category (Adjusted for Impact of A/B Rebilling)
| | | | | | | |
| --- | --- | --- | --- | --- | --- | --- |
| | 2017 | 2018 | | | | |
| Error Category | Total | Total | Part A Excluding Hospital IPPS | Part A Hospital IPPS | Part B | DMEPOS |
| No Documentation | 0.2% | 0.2% | 0.1% | 0.0% | 0.1% | 0.0% |
| Insufficient Documentation | 6.1% | 4.7% | 2.1% | 0.3% | 1.8% | 0.5% |
| Medical Necessity | 1.7% | 1.7% | 1.0% | 0.7% | 0.1% | 0.0% |
| Incorrect Coding | 1.2% | 1.0% | 0.1% | 0.2% | 0.6% | 0.0% |
| Other | 0.3% | 0.5% | 0.2% | 0.0% | 0.1% | 0.1% |
| TOTAL | 9.5% | 8.1% | 3.5% | 1.3% | 2.9% | 0.7% |

While the numbers for insufficient documentation has decreased, the percentage of claims with no documentation remained the same. This is something that can easily be remedied. Every patient encounter needs to be documented! If you are unsure about what you are missing in your documentation, take time to review your payer's guidelines.
According to the report, the following are the most common causes for "insufficient documentation" errors for all types of claims:
34.6% -- Missing or inadequate records
31.6% -- Multiple errors
17.6% -- Certification/recertification (e.g., home health, skilled nursing facility, hospice)
7.2% -- Missing or inadequate orders
6.9% -- Inconsistent records
2.0% -- Missing or inadequate plan of care
For Part B claims, the top "insufficient documentation" errors were that documentation was NOT submitted at all for the following:
Documentation to support medical necessity
A valid provider's order, or element of an order
Valid provider's intent to order (for certain services)
Documentation to support the services were provided or were provided as billed
Documentation of the result(s) of the diagnostic or laboratory test(s)
A signature log of medical personnel to support a clear identity of an illegible signature or there is not a provider's written attestation of the unsigned or illegible signature
Take time to learn from other people's mistakes. Review your policies and procedures and conduct your own internal audit. If you find that you are missing records or information, be sure to appropriately make an addendum to the patient record with the current date and time. NEVER backdate anything.
To see how your specialty ranks, go to the report (see References below) and search (Ctrl+F) for your specialty.
###
Questions, comments?
If you have questions or comments about this article please contact us. Comments that provide additional related information may be added here by our Editors.
Latest articles: (any category)
Act Now on CMS Proposal to Cover Acupuncture for Chronic Low Back Pain
July 17th, 2019 - Wyn Staheli, Director of Research
Now is the time to comment on a proposal to cover acupuncture for chronic low back pain. This comment period is the part of the HHS response to the opioid crisis. You only have until August 14th to officially comment.
Denial Management is Key to Profitability
July 15th, 2019 - Wyn Staheli, Director of Research
A recent article by Modern Medicine cited a report by Becker's Hospital Review which stated that it costs approximately $118 per claim to resolve a claim denial. Granted, these were hospital claims, but the process is essentially the same for outpatient services. In fact, you could say it is...
Q/A: Do I Use 7th Character A for all Sprain/Strain Care Until MMI?
July 15th, 2019 - Wyn Staheli, Director of Research
Question: It is in regards to the Initial and Subsequent 7th digit (A and D) for sprains and strains. Recently, I have been told that I should continue with the A digit until the patient has reached Maximum Medical Improvement (MMI) and then switch over to the D place holder. Is ...
The Importance of Medical Necessity
July 9th, 2019 - Marge McQuade, CMSCS, CHCI, CPOM
ICD-10-CM codes represent the first line of defense when it comes to medical necessity. Correctly chosen diagnosis codes support the reason for the visit as well as the level of the E/M services provided. The issue of medical necessity is one of definitions and communication. What is obvious to the ...
When Can You Bill Orthosis Components Separately?
July 9th, 2019 - Wyn Staheli, Director of Research
Othoses often have extra components. When can you bill those components separately? For example, can you bill for a suspension sleeve (L2397) with a knee orthosis (e.g., L1810)?
Q/A: Can I Put the DC's NPI in Item Number 24J for Massage Services?
July 8th, 2019 - Wyn Staheli, Director of Research
Question: Are there scenarios in which it is acceptable to put the DC's NPI in box 24j for massage services? Answer: While the answer to this is yes, it is essential to understand that there are very limited scenarios. In most cases, Item Number 24J is only for the NPI of the individual ...
Will the New Low Level Laser Therapy Code Solve Your Billing Issues?
July 8th, 2019 - Wyn Staheli, Director of Research
Low level laser therapy (LLLT), also known as cold laser therapy, is a form of phototherapy which uses a device that produces laser beam wavelengths, typically between 600 and 1000 nm and watts from 5–500 milliwatts (mW). It is often used to treat the following: Inflammatory conditions (e.g., Rheumatoid Arthritis, Carpal ...