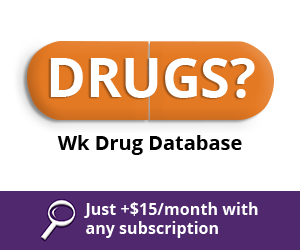 2018 Medicare Improper Payment Report Shows Slight Improvement but There's Still Work to be Done
June 27th, 2019 - Wyn Staheli, Director of Research
0 Votes -

Sign in

to vote or comment.
---
The Medicare Improper Payment Report for 2018 is not a measurement of fraud. Rather, it is an estimate of the claims paid by Medicare which did not meet Medicare coverage, coding, and billing rules. The estimated Medicare FFS payment accuracy rate (claims paid correctly) from July 1, 2016 through June 30, 2017, was 91.9 percent. If we were in school, that would be like saying that we are at an A-. Not bad, but there is still some room for improvement.
The estimated improper payment rate (claims paid incorrectly) was 8.1 percent which shows a decreasing trend (12.1 percent in 2016 and 9.5 percent in 2017). Again, good news. But where can we improve to get that "A" grade? The answer is documentation! Insufficient documentation accounts for 58% of all those improper payments.
Table A2: Comparison of 2015 and 2016 National Improper Payment Rates by Error Category (Adjusted for Impact of A/B Rebilling)
| | | | | | | |
| --- | --- | --- | --- | --- | --- | --- |
| | 2017 | 2018 | | | | |
| Error Category | Total | Total | Part A Excluding Hospital IPPS | Part A Hospital IPPS | Part B | DMEPOS |
| No Documentation | 0.2% | 0.2% | 0.1% | 0.0% | 0.1% | 0.0% |
| Insufficient Documentation | 6.1% | 4.7% | 2.1% | 0.3% | 1.8% | 0.5% |
| Medical Necessity | 1.7% | 1.7% | 1.0% | 0.7% | 0.1% | 0.0% |
| Incorrect Coding | 1.2% | 1.0% | 0.1% | 0.2% | 0.6% | 0.0% |
| Other | 0.3% | 0.5% | 0.2% | 0.0% | 0.1% | 0.1% |
| TOTAL | 9.5% | 8.1% | 3.5% | 1.3% | 2.9% | 0.7% |

While the numbers for insufficient documentation has decreased, the percentage of claims with no documentation remained the same. This is something that can easily be remedied. Every patient encounter needs to be documented! If you are unsure about what you are missing in your documentation, take time to review your payer's guidelines.
According to the report, the following are the most common causes for "insufficient documentation" errors for all types of claims:
34.6% -- Missing or inadequate records
31.6% -- Multiple errors
17.6% -- Certification/recertification (e.g., home health, skilled nursing facility, hospice)
7.2% -- Missing or inadequate orders
6.9% -- Inconsistent records
2.0% -- Missing or inadequate plan of care
For Part B claims, the top "insufficient documentation" errors were that documentation was NOT submitted at all for the following:
Documentation to support medical necessity
A valid provider's order, or element of an order
Valid provider's intent to order (for certain services)
Documentation to support the services were provided or were provided as billed
Documentation of the result(s) of the diagnostic or laboratory test(s)
A signature log of medical personnel to support a clear identity of an illegible signature or there is not a provider's written attestation of the unsigned or illegible signature
Take time to learn from other people's mistakes. Review your policies and procedures and conduct your own internal audit. If you find that you are missing records or information, be sure to appropriately make an addendum to the patient record with the current date and time. NEVER backdate anything.
To see how your specialty ranks, go to the report (see References below) and search (Ctrl+F) for your specialty.
###
Questions, comments?
If you have questions or comments about this article please contact us. Comments that provide additional related information may be added here by our Editors.
Latest articles: (any category)
And Then There Were Fees...
November 11th, 2019 - Chris Woolstenhulme, QCC, CMCS, CPC, CMRS
Find-A-Code offers fees and pricing for just about everything, this article will address two of some of the most common payment systems with CMS. (OPPS) -Outpatient Medicare Outpatient Prospective Payment System. (MPFS)- Medicare Physician Fee Schedule The Fees section on each code page is determined on the type of services...
Are you providing TMD treatment and having a hard time receiving payment from Medical? Take a look at the law for your state!
November 3rd, 2019 - Christine Taxin
TM TREATMENT AND THIRD PARTY INSURANCE COVERAGEMinnesota, in 1987, became the first state to adopt legislation requiring health insurance policies issued within the state to include coverage for the diagnosis and treatment of temporomandibular (TMD) joint disorders and craniomandibular (CMD) disorders on the same basis as other joint disorders. At ...
VA- Reasonable Charges Rules, Notices, & Federal Register
October 21st, 2019 - Chris Woolstenhulme, QCC, CMCS, CPC, CMRS
Usual, customary and reasonable charges (UCR) are medical fees used when there are no contractual pricing agreements and used by certain healthcare plans and third-party payers to generate fair healthcare pricing. Where does Find-A-Code get their data for UCR? Find-A-Code offers UCR fees gathered...
Medically Unlikely Edits (MUEs): Unlikely, But Not Always Impossible
October 18th, 2019 - Namas
Medically Unlikely Edits (MUEs) were created by the Centers for Medicare & Medicaid Services (CMS) to help lower the error rate for paid Part B claims. MUEs are the maximum units of a HCPCS or CPT code that a provider would bill under most circumstances for the same patient on ...
Why is HIPAA So Important?
October 11th, 2019 - Namas
Why is HIPAA So Important? Some may think that what they do to protect patient information may be a bit extreme. Others in specialty medical fields and research understand its importance a little more. Most of that importance lies in the information being protected. Every patient has a unique set of ...
Eliminating Consultation Codes?
October 10th, 2019 - Chris Woolstenhulme, QCC, CMCS, CPC, CMRS
There are a few payers that have joined with CMS in discontinuing payment for consultation codes. Most recently, Cigna stated that, as of October 19, 2019, they will implement a new policy to deny the following consultation codes: 99241, 99242, 99243, 99244, 99245, 99251, 99252, 99253, 99254 and 99255. United Healthcare announced they ...
Hypertension & ICD-10
October 7th, 2019 - Raquel Shumway
Hypertensive Diseases and ICD-10. Helps and examples for these codes.