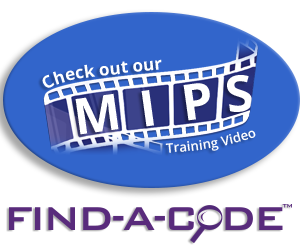 MACRA facts that every clinician should know [Infographic]
November 11th, 2016 -
Adam Smith
0 Votes -

Sign in

to vote or comment.
---
MACRA is here and the new program is going to sunset several (un) popular programs such as Meaningful Use and the Value Based Payment Modifier model. Everybody who is anybody is busy discussing about MACRA and its ramifications. But as with any big updates the myths are jostling for space with the facts. We've sifted the facts from the myths for you.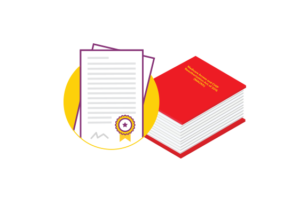 Myth #1: MACRA will make maintenance of certification mandatory
Fact #1: MACRA doesn't make it mandatory for physicians to participate in maintenance of certification. It is certainly not compulsory.
Myth #2: MACRA will affect only physician reimbursements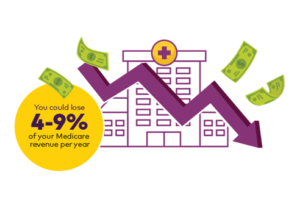 Fact #2: There is a common myth that MACRA will only affect physician reimbursements. It will affect the reimbursement of all eligible clinicians. The eligible clinicians who will have to report under MIPS are physicians, physician assistants, nurse practitioners, clinical nurse specialists, certified registered nurses and anesthetists.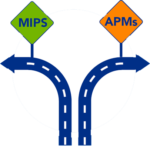 Myth #3: Clinicians can choose between MIPS and participating in AAPMs right at the outset.
Fact #3: All eligible clinicians will report under MIPS during the first year. CMS will select qualifying physicians to participate in AAPMs after evaluating their quality scores.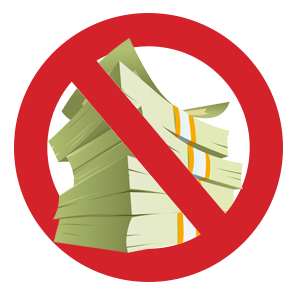 Myth #4: MIPS penalties are higher than the current quality measure programs
Fact #4: MIPS stream lines and consolidates 4 different programs under one umbrella. Instead of paying separate and sometimes expensive penalties for failing to meet different pay for performance programs, clinicians who report under MIPS will only have to pay a 4% penalty during the first year.
Myth #5: MACRA will penalize physicians who follow the fee for service model
Fact #5: It does not. Physicians can still choose to continue working with the FFS model can still participate in the MIPS program.
Click on the image below to enlarge

###
Questions, comments?
If you have questions or comments about this article please contact us. Comments that provide additional related information may be added here by our Editors.
Latest articles: (any category)
Documentation Tips
November 18th, 2019 - Christine Taxin
Documenting Medical NecessityTo receive reimbursement from medical insurers, you need to make a case that proves that dental surgery is necessary for the patient. To make your case, you need to explain your decision process in terms that a medical insurer can understand, using ICD-10 codes and CPT codes. These ...
And Then There Were Fees...
November 11th, 2019 - Chris Woolstenhulme, QCC, CMCS, CPC, CMRS
Find-A-Code offers fees and pricing for just about everything, this article will address two of some of the most common payment systems with CMS. (OPPS) -Outpatient Medicare Outpatient Prospective Payment System. (MPFS)- Medicare Physician Fee Schedule The Fees section on each code page is determined on the type of services...
Are you providing TMD treatment and having a hard time receiving payment from Medical? Take a look at the law for your state!
November 3rd, 2019 - Christine Taxin
TM TREATMENT AND THIRD PARTY INSURANCE COVERAGEMinnesota, in 1987, became the first state to adopt legislation requiring health insurance policies issued within the state to include coverage for the diagnosis and treatment of temporomandibular (TMD) joint disorders and craniomandibular (CMD) disorders on the same basis as other joint disorders. At ...
VA- Reasonable Charges Rules, Notices, & Federal Register
October 21st, 2019 - Chris Woolstenhulme, QCC, CMCS, CPC, CMRS
Usual, customary and reasonable charges (UCR) are medical fees used when there are no contractual pricing agreements and used by certain healthcare plans and third-party payers to generate fair healthcare pricing. Where does Find-A-Code get their data for UCR? Find-A-Code offers UCR fees gathered...
Medically Unlikely Edits (MUEs): Unlikely, But Not Always Impossible
October 18th, 2019 - Namas
Medically Unlikely Edits (MUEs) were created by the Centers for Medicare & Medicaid Services (CMS) to help lower the error rate for paid Part B claims. MUEs are the maximum units of a HCPCS or CPT code that a provider would bill under most circumstances for the same patient on ...
Why is HIPAA So Important?
October 11th, 2019 - Namas
Why is HIPAA So Important? Some may think that what they do to protect patient information may be a bit extreme. Others in specialty medical fields and research understand its importance a little more. Most of that importance lies in the information being protected. Every patient has a unique set of ...
Eliminating Consultation Codes?
October 10th, 2019 - Chris Woolstenhulme, QCC, CMCS, CPC, CMRS
There are a few payers that have joined with CMS in discontinuing payment for consultation codes. Most recently, Cigna stated that, as of October 19, 2019, they will implement a new policy to deny the following consultation codes: 99241, 99242, 99243, 99244, 99245, 99251, 99252, 99253, 99254 and 99255. United Healthcare announced they ...