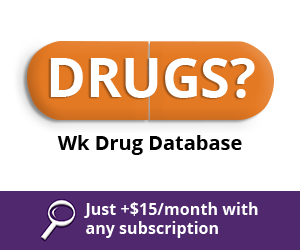 Medically Unlikely Edits (MUEs): Unlikely, But Not Always Impossible
October 18th, 2019 - Namas
0 Votes -

Sign in

to vote or comment.
---
Medically Unlikely Edits (MUEs) were created by the Centers for Medicare & Medicaid Services (CMS) to help lower the error rate for paid Part B claims. MUEs are the maximum units of a HCPCS or CPT code that a provider would bill under most circumstances for the same patient on the same day. If a claim contains a line item in which the MUE is exceeded, then the line item is denied. The MUE value assigned to codes, based on claims data, is designed to allow the majority of appropriately coded claims to pass the edit. The MUE tables are published on the CMS MUE webpage:
www.cms.gov/medicare/
coding/nationalcorrectcodinited/mue.html. A biller or coder would do well to have the CMS webpage bookmarked for quick access to the tables.
The tables are updated quarterly, so the date of service will need to be considered. It should be noted that not all HCPCS/CPT codes are assigned MUEs, and some codes that have MUEs are not published in an effort to curtail the potential for abuse. In the early days of implementing MUEs, physicians might have been overheard asking, "How many units will Medicare cover for a certain service?", or a biller might think there was no recourse for a claim denial based on MUEs. CMS, however, did not intend to put strict limits in place on all codes. In addition to finding the value for units of service for codes in the MUE tables, there is an additional column to the right that assigns an MUE Adjudication Indicator (MAI) to the code.
The MAI is the logic behind the edit. The adjudication indicator values are 1, 2, and 3. Most codes that have edits are either MAI 2 or 3. MAI 2 is a date-of-service edit and is absolute. These denials cannot be appealed, because justification would be impossible (e.g., an appendectomy would have an MUE of 1 and MAI of 2). The maximum units billable for an appendectomy is one, because a patient only has one appendix. While the prior example shows how MAI 2 prohibits billing the medically impossible, MAI 2 might also help avoid an error that is systematically impossible (e.g., CPT code
17000
used for lesion destruction states in the definition "first lesion"). By definition, it would be impossible to bill anything other than one unit of service. Additional units of service for lesion destruction would be billed with the add-on code +
17003
or code
17004
.
Codes with MAI 3, on the other hand, are what coders and billers need to thoroughly understand. Remember that the MUEs listed for a code are based on what would allow most claims to pass. With MAI 3, exceeding the units of service listed in the edit is unlikely but not
impossible
. MAI 3 indicates that a denial could be appealed. Billers who are well-versed in the codes they commonly bill (and any MUE limits associated with those codes) could avoid a denial by splitting the code up onto multiple line items with an appropriate modifier - e.g. modifier 59 or modifier 76 (in order to individually bypass the edit upon the claim's initial submission). For claims that are accidentally submitted with excess units of service, the provider/billing staff would need to appeal denials and present medical records justifying the units that
are in excess of the edit. When a claim is denied for MUEs, the tables should be consulted to see which indicator is assigned to the code. If the indicator is MAI 3, then the claim needs to be appealed and the provider should expect payment.
In summary: Do not fall prey to the notion that an MUE denial is final or absolute. Consult the MUE tables, and appeal denials whenever it is justified. Remember that the edits are to indicate when the units of service exceed what is likely but not always what is impossible.
###
Questions, comments?
If you have questions or comments about this article please contact us. Comments that provide additional related information may be added here by our Editors.
Latest articles: (any category)
Billing for Telemedicine in Chiropractic
January 14th, 2020 - Evan M. Gwilliam DC MBA BS CPC CCPC QCC CPC-I MCS-P CPMA CMHP
Many large private payers recognize the potential cost savings and improved health outcomes that telemedicine can help achieve, therefore they are often willing to cover it. While there are several considerations, there could be certain circumstances where telemedicine might apply to chiropractic care.
Non-Surgical Periodontal Treatment
January 14th, 2020 - Christine Taxin
AAP treatment guidelines stress that periodontal health should be achieved in the least invasive and most cost-effective manner. This is often accomplished through non-surgical periodontal treatment.Non-surgical periodontal treatment does have its limitations. When it does not achieve periodontal health, surgery may be indicated to restore periodontal health.SCALING AND ROOT PLANINGScaling ...
Q/A: Can Chiropractors Bill 99211?
January 14th, 2020 - Wyn Staheli, Director of Research
Can chiropractic offices bill code 99211? Technically it can be used by chiropractors, but in most instances, it is discouraged. Considering that 99211 is a low complexity examination for an established patient, this code is not really made for the physician to use. In fact, in 2021, changes are coming for this code...
Denials due to MUE Usage - This May be Why!
January 7th, 2020 - Chris Woolstenhulme, QCC, CMCS, CPC, CMRS
CMS assigns Medically Unlikely Edits (MUE's) for HCPCS/CPT codes, although not every code has an MUE. MUE edits are used to limit tests and treatments provided to a Medicare patient for a single date of service or for a single line item on a claim form. It is important to understand MUE's are ...
CMS Report on QPP Shows Increasing Involvement
January 6th, 2020 - Wyn Staheli, Director of Research
MIPS 2018 participation increased according to the final report issued by CMS on January 6, 2020.
CPT 2020 Changes to Psychiatry Services
January 3rd, 2020 - Namas
As of January 1, 2020, CPT made changes to the health and behavior assessment and intervention codes (96150-96155) and therapeutic interventions that focus on cognitive function (97127). If you code and audit services in this category, you must pay close attention to the changes as they include the removal and ...
Medicare Changes Bilateral Reporting Rules for Certain Supplies
December 30th, 2019 - Wyn Staheli, Director of Research
DME suppliers must bill bilateral supplies with modifiers RT and LT on separate claim lines or they are being rejected.