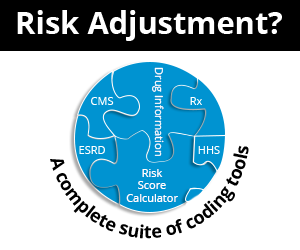 E-Prescribing and Medicare Bonus Payments
April 1st, 2009 - Crystal Reeves
0 Votes -

Sign in

to vote or comment.
---
By Crystal Reeves, CPC, CMPE

Question
Our doctors want to begin e-prescribing in order to get the Medicare bonus payment. How much is the bonus payment, and how do we let Medicare know that we are e-prescribing?
The Medicare Improvements for Patients and Providers Act of 2008 (MIPPA) authorizes a new incentive program of up to 2 percent of allowed charges in 2009 and 2010 if the physician implements electronic prescribing. E-prescribing can be accomplished through a standalone e-prescribing product or through an EHR system. Some EHR systems may require an upgrade to be able to facilitate e-prescribing.
E-prescribing is defined as the transmission, using electronic media, of prescription or prescription-related information between a prescriber, dispenser, pharmacy benefit manager (PBM) or health plan. It includes, but is not limited to, two-way transmissions between point of care and the dispenser.
Benefit payments for 2009 and 2010 are authorized at 2 percent. Incentive payments will be reduced to 1 percent for years 2011 and 2012 and will be .5 percent for 2013. For those practices who do not e-prescribe by 2012, there will be a reduction in their fee schedule. Incentive payments are based on a calendar year of e-prescribing.
To report the e-prescribing, the eligible professional must report one of three "G" codes:
G8443 – all scripts e-prescribed

G8445 – no scripts needed at visit, but can e-prescribe

G8446 – did not e-prescribe this visit per patient request, system down, etc.
Yes, the reporting does entail adding another line item code. These are much like the PQRI measure codes that some practices have already implemented. We recommend that practices that begin e-prescribing include the codes on the encounter form for the provider to check to insure that they are accurately reported.
In order to be eligible for the bonus, the new G codes can only be reported with certain codes that Medicare has designated as "denominator" codes. They are 90801-90809, 92002, 92004, 92012, 92014, 96150-96152, 99201-99205, 99211-99215, 99241-99245 and G0101, G0108 and G0109.
###
Questions, comments?
If you have questions or comments about this article please contact us. Comments that provide additional related information may be added here by our Editors.
Latest articles: (any category)
A 2020 Radiology Coding Change You Need To Know
February 10th, 2020 - Aimee Wilcox, CPMA, CCS-P, CST, MA, MT, Director of Content
The radiology section of the 2020 CPT© has 1 new, 18 revised, and 14 deleted codes. Interestingly, six of the 14 deleted codes were specific to reporting single-photon computerized tomographic (SPECT) imaging services of the brain, heart, liver, bladder, and others. If your organization reports radiology services, it is...
Documenting telephone calls at your dental practice is just as important as documenting patient visits.
February 4th, 2020 - Christine Taxin
Documenting telephone calls at your dental practice is just as important as documenting patient visits. Similar to other documentation, the common rule when it comes to call documentation is that if it is not documented, it did not happen. Therefore, every clinically relevant telephone call should be documented. Clinically relevant calls ...
Medicare Announces Coverage of Acupuncture Services
January 30th, 2020 - Aimee Wilcox, CPMA, CCS-P, CST, MA, MT, Director of Content
On January 21, 2020, a CMS Newsroom press-release read, This new announcement is both exciting and refreshing. Acupuncture, a key component of traditional Chinese medicine and most commonly used to treat pain, is now being officially recognized by Medicare and several other large payers as a covered, alternative treatment option for ...
CPT 10-Year Historical Content - Now Available!
January 22nd, 2020 - Find-A-Code
Did You Know? We now offer Historical CPT Content in 2-year, 5-year, or 10-year options! Utilize access to specific CPT historical data for previous years using rules effective at that specific time. If you've added UCR fees to your account, you can use Historical CPT Content to view UCR fees from ...
Inadequate Exclusion Screenings Could Put Your Practice at Risk
January 21st, 2020 - Wyn Staheli, Director of Research
Exclusion screenings require far more than just checking a name on a federal database at the time you are hiring someone. Far too many providers don't realize that in order to meet compliance requirements, there is MUCH more involved. There are actually over 40 exclusion screening databases/lists that need to be checked.
Q/A: How do we Bill Massage Services?
January 21st, 2020 - Wyn Staheli, Director of Research
Question: We are adding a massage therapist soon and have some questions about billing their services.
Billing for Telemedicine in Chiropractic
January 14th, 2020 - Evan M. Gwilliam DC MBA BS CPC CCPC QCC CPC-I MCS-P CPMA CMHP
Many large private payers recognize the potential cost savings and improved health outcomes that telemedicine can help achieve, therefore they are often willing to cover it. While there are several considerations, there could be certain circumstances where telemedicine might apply to chiropractic care.