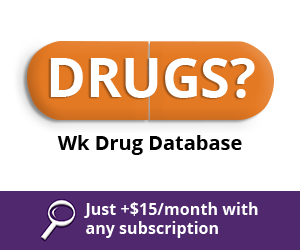 6 ways to stop filing duplicate Medicare claims
December 4th, 2013 - Scott Kraft
0 Votes -

Sign in

to vote or comment.
---
Whenever a Medicare Administrative Contractor (MAC) releases a list of the top reasons for claims denials, the list almost never fails to include duplicate claims.
When the MAC perceives the claim to be a duplicate, based typically on a match of the patient identifying information, furnishing provider, date of service and billed codes, processing of the service is going to be stopped cold. You'll see CO18 on the remittance advice, which is the code for a duplicate claim.
Providers typically don't intend to re-bill the same service, but the MACs and CMS alike have expressed their frustration with the clogging of the processing system with duplicates. To put it in perspective, in one quarter alone in 2010, Cahaba received 489,738 duplicate claims in Alabama, Georgia, Mississippi and Tennessee.
Filing a lot of duplicate claims exposes you to some risk, as the MAC can see you as either an abusive biller or unfocused on provider education. At the worst, your practice could leave a perception that it's trying to game the system.
Here are some causes of duplicate claims and ways to solve them:
Initial claim not yet processed: If a claim is suspended for medical review or delayed in processing, it's possible you're submitting a claim that is still being processed. Or your software may be set up to automatically refile claims that haven't yet been paid by all payers. If you know you've already filed a claim, check to see if it's been adjudicated and posted either as a payment or a denial before simply re-filing. When it hasn't been paid, address the reasons it hasn't been paid before trying to resubmit. Set your software not to automatically refile Medicare claims.
Only submit corrected claim lines: When you get a partial payment on a claim with multiple lines and you want to correct and resubmit the line(s) that were not paid, submit only those lines. Never resubmit a claim line for which you've already received a payment.
Don't split claims for resubmission: When you get back a claim with multiple lines that was denied entirely, don't try to split it into two claims and send it back to the MAC. It's only going to get denied again and raise the same red flags with the MAC.
Only one E/M service per physician or physicians of the same specialty within a group practice per day: You can't bill more than one E/M service for the same date of service for the same physician, or physicians of the same specialty within a group. Combine all of the work into one E/M service for that day. The only exception is for unrelated problems, but if the problems are unrelated the claims won't be duplicates.
Claims resubmitted when no payment is made: A claim may be adjudicated in your favor, but because the patient hasn't met his or her deductible yet, no payment is posted. Those balances are collected from the patient, not from Medicare. Because Medicare applies the deductible at the adjudication stage, you can't sit on an already processed claim in the hope that the patient addresses the deductible with services rendered by other providers.
Make sure a claim is not pending based on additional information needed: Medicare denies a claim when the claim is able to be processed, but based on the information provided the MAC does not believe it is a payable claim. When data are missing or incorrect, such as the patient's name or address, the claim will be rejected until the payer gets that information. Check the status of these claims via the remittance advice or the MAC's interactive voice response system before just re-filing it.
###
Questions, comments?
If you have questions or comments about this article please contact us. Comments that provide additional related information may be added here by our Editors.
Latest articles: (any category)
A 2020 Radiology Coding Change You Need To Know
February 10th, 2020 - Aimee Wilcox, CPMA, CCS-P, CST, MA, MT, Director of Content
The radiology section of the 2020 CPT© has 1 new, 18 revised, and 14 deleted codes. Interestingly, six of the 14 deleted codes were specific to reporting single-photon computerized tomographic (SPECT) imaging services of the brain, heart, liver, bladder, and others. If your organization reports radiology services, it is...
Documenting telephone calls at your dental practice is just as important as documenting patient visits.
February 4th, 2020 - Christine Taxin
Documenting telephone calls at your dental practice is just as important as documenting patient visits. Similar to other documentation, the common rule when it comes to call documentation is that if it is not documented, it did not happen. Therefore, every clinically relevant telephone call should be documented. Clinically relevant calls ...
Medicare Announces Coverage of Acupuncture Services
January 30th, 2020 - Aimee Wilcox, CPMA, CCS-P, CST, MA, MT, Director of Content
On January 21, 2020, a CMS Newsroom press-release read, This new announcement is both exciting and refreshing. Acupuncture, a key component of traditional Chinese medicine and most commonly used to treat pain, is now being officially recognized by Medicare and several other large payers as a covered, alternative treatment option for ...
CPT 10-Year Historical Content - Now Available!
January 22nd, 2020 - Find-A-Code
Did You Know? We now offer Historical CPT Content in 2-year, 5-year, or 10-year options! Utilize access to specific CPT historical data for previous years using rules effective at that specific time. If you've added UCR fees to your account, you can use Historical CPT Content to view UCR fees from ...
Inadequate Exclusion Screenings Could Put Your Practice at Risk
January 21st, 2020 - Wyn Staheli, Director of Research
Exclusion screenings require far more than just checking a name on a federal database at the time you are hiring someone. Far too many providers don't realize that in order to meet compliance requirements, there is MUCH more involved. There are actually over 40 exclusion screening databases/lists that need to be checked.
Q/A: How do we Bill Massage Services?
January 21st, 2020 - Wyn Staheli, Director of Research
Question: We are adding a massage therapist soon and have some questions about billing their services.
Billing for Telemedicine in Chiropractic
January 14th, 2020 - Evan M. Gwilliam DC MBA BS CPC CCPC QCC CPC-I MCS-P CPMA CMHP
Many large private payers recognize the potential cost savings and improved health outcomes that telemedicine can help achieve, therefore they are often willing to cover it. While there are several considerations, there could be certain circumstances where telemedicine might apply to chiropractic care.