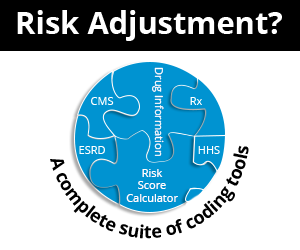 Claims - Articles
Q/A: How Do I Bill a House Call?
September 30th, 2019 - Wyn Staheli, Director of Research
Question If a provider makes a house call to/for a patient, is there a way that it is represented on the claim form? A modifier, or something else? Answer Modifiers are not used to identify that a service was performed in the patient's home. However, other modifier rules must be followed (e.g., modifier GP ...
Anthem is Changing their Timely Filing Requirements for All Plans, Including Medicare Advantage
July 26th, 2019 - Namas
Anthem has been very busy sending out notices stating that, beginning October 1, 2019, all timely filing deadlines for claims will be 90 days. We've seen this letter, or something very similar, sent to doctors and other healthcare providers from California to Kentucky. In their notice, Anthem states: "Effective for all commercial ...
A United Approach
June 14th, 2019 - Namas
A United Approach As auditors, we all have a different perspective when evaluating documentation. It would be unreasonable to think that we all view things the same way. In my opinion, differing perspectives are what makes a great team because you can coalesce on a particular chart, work it through and ...
What Medical Necessity Tools Does Find-A-Code Offer?
June 13th, 2019 - Aimee Wilcox, CPMA, CCS-P, CST, MA, MT, Director of Content
Find-A-Code is a great resource for individuals working in all aspects of healthcare, from providers and ancillary staff to the attorneys and payers who assess and critique the documentation supporting the services performed. When recently asked what tools Find-A-Code has to help support medical necessity, our response was, "We provide many resources ...
Q/A: How Many Diagnosis Codes do I use?
April 15th, 2019 - Wyn Staheli, Director of Research
Question: My patient has a lot of chronic conditions. Do I need to include all these on the claim? I know that I can have up to 12 diagnoses codes on a single claim. What if I need more than that? Answer: More is not always better. You only need to ...
Prolonged Services
March 29th, 2019 - Namas
Prolonged Services I find in my own audit reviews that the prolonged service code set is often mistreated: they are avoided and not used even when the scenario supports them, or they get overused and improperly documented. Prolonged services are used in conjunction with all types of Evaluation and Management (E/M) ...
Date of Service Reporting for Radiology Services
March 7th, 2019 - Wyn Staheli, Director of Research
Providers need to ensure that they are reporting radiology dates of service the way the payer has requested. Unlike other many other professional services which only have one date of service (DOS), radiology services can span multiple dates. Medicare requirements may differ from professional organization recommendations.
Home Oxygen Therapy
January 22nd, 2019 - Raquel Shumway
Home Oxygen Therapy Guidelines
Are You Protecting Your Dental Practice From Fraud?
January 10th, 2019 - Aimee Wilcox, CPMA, CCS-P, CST, MA, MT, Director of Content
With the expansion of dental coverage through Medicaid and Medicare Advantage plans, an ever-increasing number of dental claims have come under scrutiny for fraud. One such payer, Aetna, is actively pursuing dental fraud by employing their special investigative units (SIUs) to identify and investigate providers who demonstrate unusual coding and ...
Prior years: (click bar to view articles)
Article categories