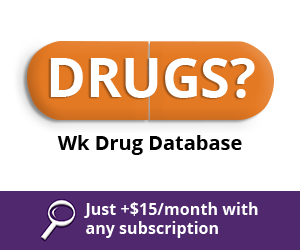 Claims - Articles
OIG Reviews Medicare Advantage Claims
February 1st, 2018 - Wyn Staheli, Director of Research
On January 16, 2018, the OIG released a report of their findings on claims data for Medicare Advantage plans. While it appears that there were not significant issues, they did find that: "Types of potential errors included inactive or invalid billing provider identifiers; duplicated service lines; missing required data; inconsistent dates; ...
Insufficient Documentation Errors
January 29th, 2018 - Chris Woolstenhulme, QCC, CMCS, CPC, CMRS
According to CMS ICN 909160, claims are determined to have insufficient documentation errors when the medical documentation  submitted is inadequate to support payment for the services billed, meaning the reviewer could not conclude that some of the allowed services were actually provided, were provided at the level billed, and/or were medically necessary. Claims ...
Referring and Ordering Physician - CMS-1500 Box 17
January 29th, 2018 - Christine Woolstenhulme, QCC, CMCS, CPC, CMRS
Enter the name of the referring or ordering physician if the service or item was ordered or referred by a physician. All physicians who order services or refer Medicare beneficiaries must report this data. Similarly, if Medicare policy requires you to report a supervising physician, enter this information in Item ...
Revenue Cycle 101: Reduce your Denials with These Tips
January 24th, 2018 - Ranadene Tapio, MBA, CMRS, CMC
Your practice seems to be doing everything right. You have a team in place, established your RCM process and you're submitting claim after claim – but your denial rate isn't going down....
$4.6 million in Claims Paid Incorrectly by CMS when Using KX Modifier
January 16th, 2018 - Chris Woolstenhulme, QCC, CMCS, CPC, CMRS
$4.6 Million was paid by CMS for claims that did not comply with Medicare requirements.  The claims were paid in 2017 and reported by the Office of Inspector General (OIG) stating, "A 2017 Office of the Inspector General (OIG) report noted that, in some cases, pharmacies incorrectly billed Medicare Part B ...
Patient Relationship Codes
January 16th, 2018 - Wyn Staheli, Director of Research
Section 1848(r)(4) of MACRA requires that claims submitted for items and services furnished by a physician or applicable practitioner on or after January 1, 2018, include codes for the following: care episode groups patient condition groups patient relationship categories Previously, CMS decided to use procedure code modifiers to report patient relationship codes on Medicare ...
Prior years: (click bar to view articles)
Article categories