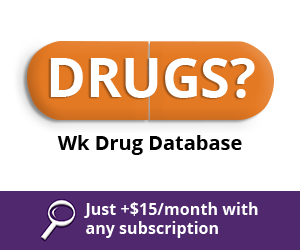 No Claim Left Behind
March 22nd, 2013 - Shannon Bosley
0 Votes -

Sign in

to vote or comment.
---
Call me crazy, but it is always exciting to me when I assist a practice in getting reimbursed on unpaid or delinquent claims. Claims that were denied, viewed as uncollectable, past filing deadline, or a multitude of other reasons. I even have a little dance that I do! Why not? We need to get excited about our jobs, and in these times of decreasing health care reimbursement, it is crucial that we push forward and adopt a motto of "NO CLAIM LEFT BEHIND"! Here are a few tips to help you become persistent in your reimbursement efforts for your practice.
First and foremost, don't get behind. I know it seems elementary, but it is very important to have solid Billing Processes. Set goals and tasks that need to be met daily, weekly, and monthly, and mark them on your calendar to ensure you comply.
Resolve payment denials and other claim related requests as they come in. Don't let them stack up.
Communicate denial trends with your provider or other appropriate staff. There may be coding, office policy, or even staff issues that need to be addressed. Resolving the issue quickly can help avoid future denials and possible compliance risks.
Identify your delinquent claims on your Aging Report monthly. Most Practice Management Systems can easily compile this report. Go through each claim to follow up to see why the claims has not been paid.
Record detailed account notes on what you have done on each claim. Include dates, contact names, and other pertinent details. This proves vital when you need to access the account again and take further action on a claim.
Know and understand all of your top Payer guidelines for appeals, reconsiderations, and resubmission of corrected claims.
Develop a QRG (quick reference guide) for all of your payers that includes required information when working your claims.
Finally, take action on every one your delinquent claims and follow through to resolution. In most cases, persistence will lead to positive results.
###
Questions, comments?
If you have questions or comments about this article please contact us. Comments that provide additional related information may be added here by our Editors.
Latest articles: (any category)
Healthcare Common Procedure Coding System (HCPCS)
August 13th, 2019 - Chris Woolstenhulme, QCC, CMCS, CPC, CMRS
There are three main code sets and Healthcare Common Procedure Coding System (HCPCS), is the third most common code set used. They are often called Level II codes and are used to report non-physician products supplies and procedures not found in CPT, such as ambulance services, DME, drugs, orthotics, supplies, ...
Q/A: I Billed 2 Units of L3020 and Claim was Denied. Why?
August 13th, 2019 - Brandy Brimhall, CPC, CMCO, CCCPC, CPCO, CPMA
Question: We billed 2 units of L3020 but were denied for not using the right modifiers. What should we do? Answer: Rather than submitting two units of the L3020 to indicate that the patient one orthotic for each foot, you would need to use modifiers identifying left foot and right foot. Appropriate coding ...
Will Medicare Change Their Rules Regarding Coverage of Services Provided by a Chiropractor?
August 13th, 2019 - Wyn Staheli, Director of Research
Two separate pieces of legislation introduced in the House of Representatives (H.R. 2883 and H.R. 3654) have the potential to change some of Medicare's policies regarding doctors of chiropractic. Find out what these two bills are all about and how they could affect Medicare policies.
The OIG Work Plan: What Is It and Why Should I Care?
August 9th, 2019 - Namas
The Department of Health and Human Services (HHS) founded its Office of Inspector General (OIG) in 1976 and tasked it with the responsibility to combat waste, fraud, and abuse within Medicare, Medicaid, and the other HHS programs. With approximately 1,600 employees, HHS OIG is the largest inspector general's office within ...
CMS Proposes to Reverse E/M Stance to Align with AMA Revisions
August 6th, 2019 - Wyn Staheli, Director of Research
On July 29, 2019, CMS released their proposed rule for the Medicare Physician Fee Schedule for 2020. Last year's final rule "finalized the assignment of a single payment rate for levels 2 through 4 office/outpatient E/M visits beginning in CY 2021." It also changed some of the documentation requirements (e.g., ...
Q/A: What if my Patient Refuses to Fill out the Outcome Assessment Questionnaire?
August 6th, 2019 - ChiroCode
Question: What if my Medicare patient refuses to fill out the outcome assessment questionnaire? Answer: Inform the patient that Medicare requires that you demonstrate functional improvement in order for them to determine if the care is medically necessary. In other words, they may have to pay for the care out of pocket if ...
The Slippery Slope For CDI Specialists
August 2nd, 2019 - Namas
Who knew that when Jack & Jill when up the hill to fetch a pail of water, they would have to ensure that in order to keep the level of water the same on the way back down, they would need to both support the pail. Many of you in this industry are ...