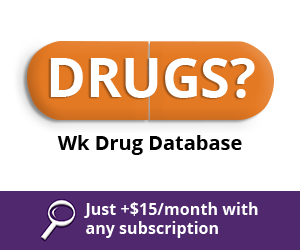 No Claim Left Behind
March 22nd, 2013 - Shannon Bosley
0 Votes -

Sign in

to vote or comment.
---
Call me crazy, but it is always exciting to me when I assist a practice in getting reimbursed on unpaid or delinquent claims. Claims that were denied, viewed as uncollectable, past filing deadline, or a multitude of other reasons. I even have a little dance that I do! Why not? We need to get excited about our jobs, and in these times of decreasing health care reimbursement, it is crucial that we push forward and adopt a motto of "NO CLAIM LEFT BEHIND"! Here are a few tips to help you become persistent in your reimbursement efforts for your practice.
First and foremost, don't get behind. I know it seems elementary, but it is very important to have solid Billing Processes. Set goals and tasks that need to be met daily, weekly, and monthly, and mark them on your calendar to ensure you comply.
Resolve payment denials and other claim related requests as they come in. Don't let them stack up.
Communicate denial trends with your provider or other appropriate staff. There may be coding, office policy, or even staff issues that need to be addressed. Resolving the issue quickly can help avoid future denials and possible compliance risks.
Identify your delinquent claims on your Aging Report monthly. Most Practice Management Systems can easily compile this report. Go through each claim to follow up to see why the claims has not been paid.
Record detailed account notes on what you have done on each claim. Include dates, contact names, and other pertinent details. This proves vital when you need to access the account again and take further action on a claim.
Know and understand all of your top Payer guidelines for appeals, reconsiderations, and resubmission of corrected claims.
Develop a QRG (quick reference guide) for all of your payers that includes required information when working your claims.
Finally, take action on every one your delinquent claims and follow through to resolution. In most cases, persistence will lead to positive results.
###
Questions, comments?
If you have questions or comments about this article please contact us. Comments that provide additional related information may be added here by our Editors.
Latest articles: (any category)
Preview the PDGM Calculator for Home Health Today
December 4th, 2019 - Wyn Staheli, Director of Research
Until February 1, 2020, you can preview Find-A-Code's Patient-Driven Groupings Model (PDGM) home health payment calculator by going to https://www.findacode.com/tools/home-health/ .
Hypertension ICD-10-CM Code Reporting Table
November 25th, 2019 - Wyn Staheli, Director of Research
In ICD-10-CM, hypertension code options do not distinguish between malignant and benign or between controlled and uncontrolled. What is important for code selection is knowing if the hypertension is caused by or related to another condition. The following table shows some of these options.
New Medicare Home Health Care Payment Grouper — Are You Ready?
November 25th, 2019 - Wyn Staheli, Director of Research
In 2020, Medicare will begin using a new Patient-Driven Groupings Model (PDGM) for calculating Medicare payment for home health care services. This is probably the biggest change to affect home health care since 2000.
VA: How UCR Charges are Determined
November 20th, 2019 - Chris Woolstenhulme, QCC, CMCS, CPC, CMRS
How does the VA determine charges billed to third party payers for Veterans with private health insurance? According to the VA. "38 C.F.R 17.101 stipulates the basic methodology by which VA bills third party insurance carriers. In order to generate a charge for medical services, VA establishes reasonable charges for five ...
Medical Insurance Coverage for TMJ Disorders (TMD)
November 19th, 2019 - Christine Taxin
It is agreed that TMJ disorders should be covered by insurance. There are often questions whether it is covered by medical insurance or dental insurance and where the line is that separates coverage.Medical Insurance typically is the primary insurance for TMJ disorders. The reason is that joints are found anywhere ...
Changes to Portable X-Ray Requirements
November 19th, 2019 - Wyn Staheli, Director of Research
On September 30, 2019, CMS published a final rule which made changes to portable x-ray services requirements as found in the law.
Q/A: Q/A: How do I Code a Procedure for the Primary Insurance so the Secondary Can Get Billed?
November 19th, 2019 - Wyn Staheli, Director of Research
Question: How do you modify a code submitted to the primary insurance company to let them know it is not covered by them so you can bill to a secondary?